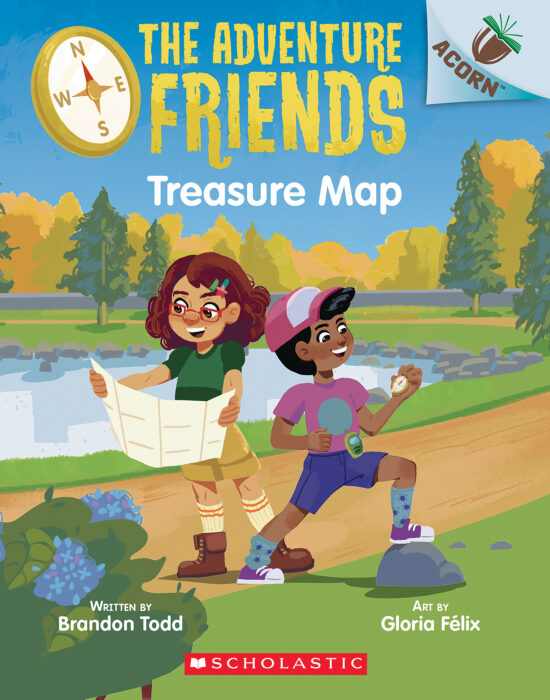 Chapter Books
The Adventure Friends #1: Treasure Map
This series is part of Scholastic's early reader line, Acorn, aimed at children who are learning to read. With easy-to-read text, a short-story format, plenty of humor, and full-color artwork on every page, these books will boost reading confidence and fluency. Acorn books plant a love of reading and help readers grow!
Clarke is new to town and ready to explore. Miguel loves meeting new people and going on adventures. With their walkie-talkies and compass in hand, these new friends map out their neighborhood and search for hidden treasure!
With easy-to-read text and full-color artwork throughout, this adventure-filled early reader series is sure to be a hit with beginning readers! And after seeing Miguel and Clarke use their super-cool mapping skills across four short stories, readers may even be inspired to make their own neighborhood maps!
Read More