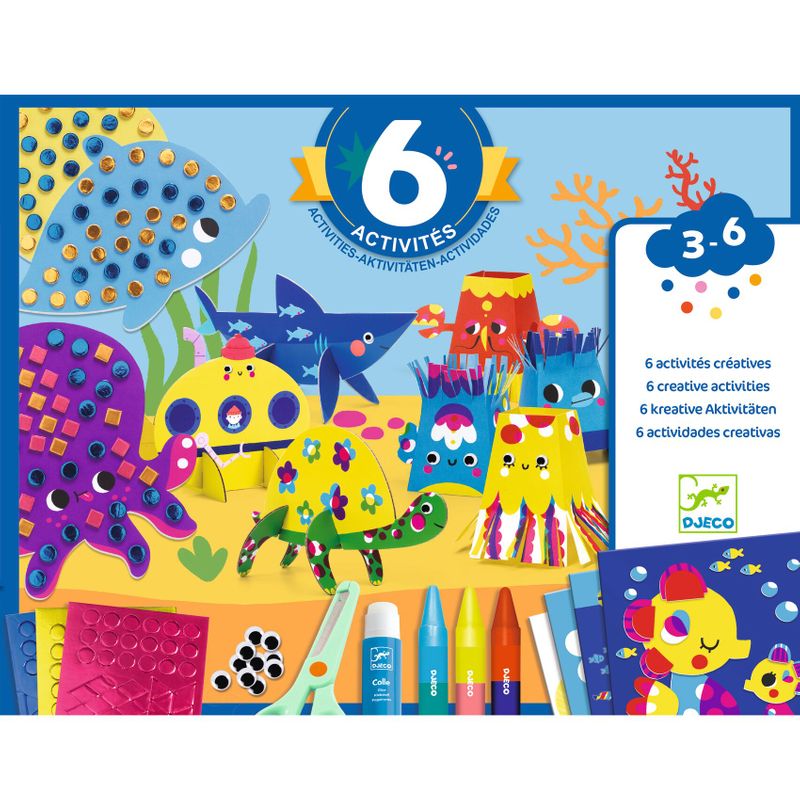 Craft Kits
Seaside Delight Multi-Activity Kit
Here is a very complete box offering 6 creative activities and many projects on the theme of the sea: collage, coloring, mosaics, cutting, assembly, transfers.. There is something for everyone! Hours of manual activities to discover different creative techniques. All the accessories are provided so that the child can carry out each of the activities at the pace of his desires and his curiosity. The booklet detailing each of the achievements step by step will guide him in his creations.
6 activities to discover: collage, coloring, mosaics, cutting, assembling, transfers.
Everything is provided, of excellent quality and tested.
Many projects for hours of creation!
An explanatory booklet in color and only in images.
Several children can create together. Perfect for birthday parties or for the classroom.
 Develops dexterity, manipulation, precision and creativity.
 Learning colors, shapes, sizes, volume.
Read More