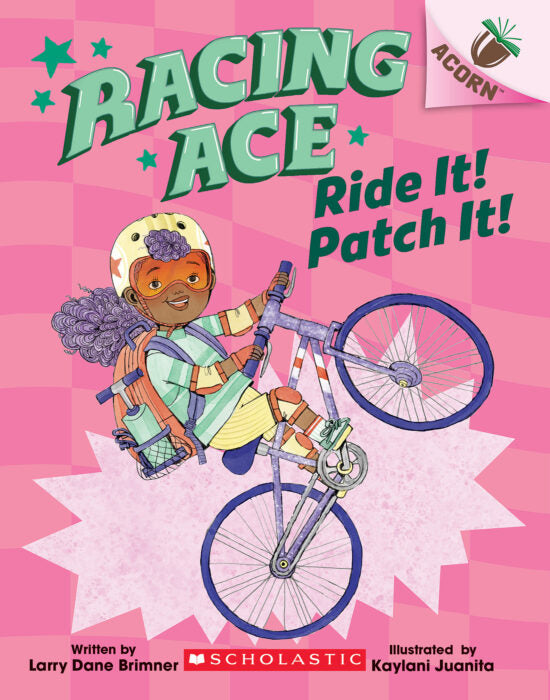 Early Reader
Racing Ace #3: Ride It! Patch It!
This series is part of Scholastic's early reader line, Acorn, aimed at children who are learning to read. With easy-to-read text, a short-story format, plenty of humor, and full-color artwork on every page, these books will boost reading confidence and fluency. Acorn books plant a love of reading and help readers grow!
Ace polishes up her mountain bike and prepares for the big bike race! She oils the chain and tests the brakes. Then the race begins! But Ace's bike chain comes off the sprocket and then she needs to patch a tire! Will she be able to fix her bike in time and find her way to the finish line?
With Larry Dane Brimner's simple text and Kaylani Juanita's full-color artwork on every page, this fast-paced, action-packed book is perfect for new readers!
Read More
New!

Out of Stock

Richard Scarry's Sounds of Busytown