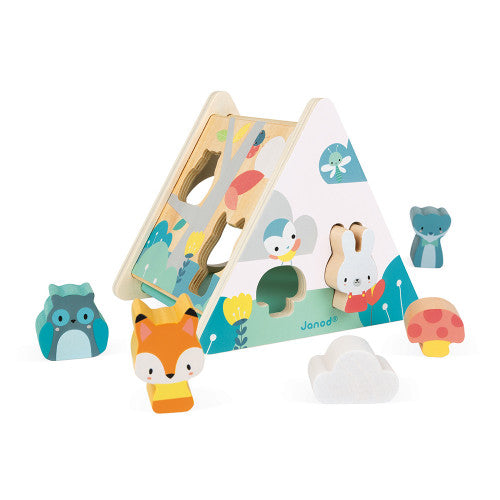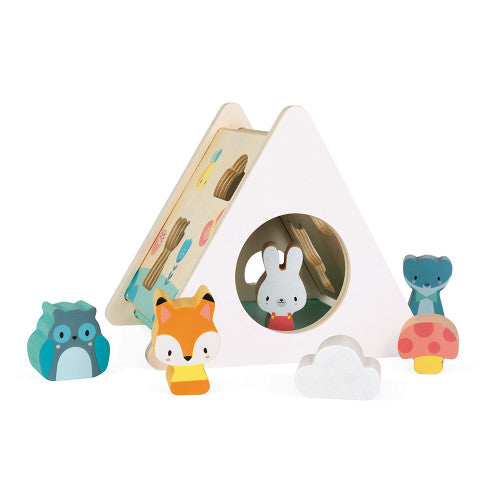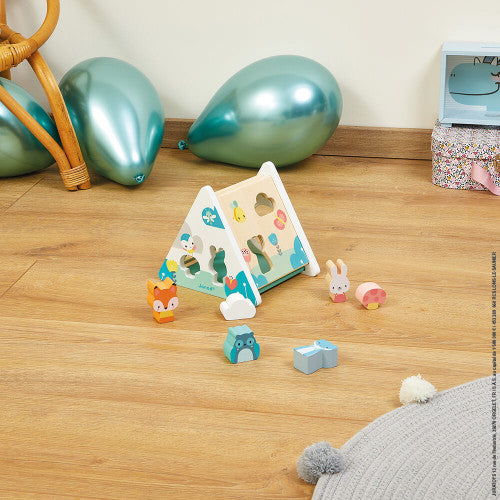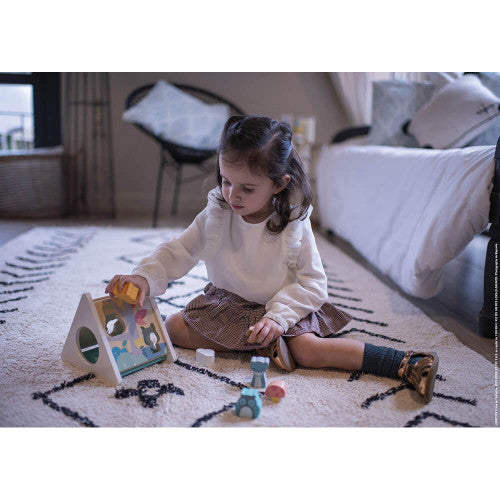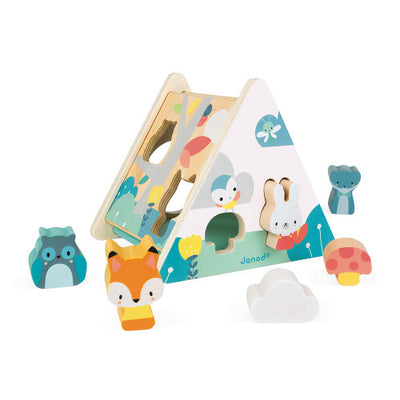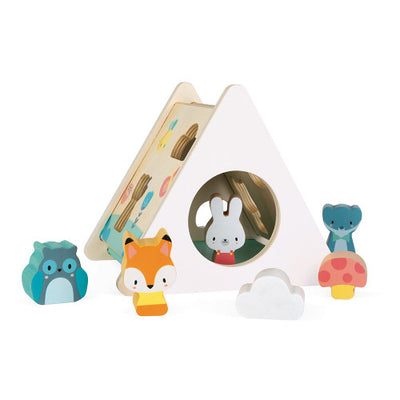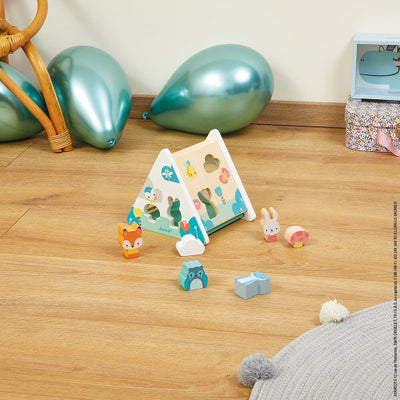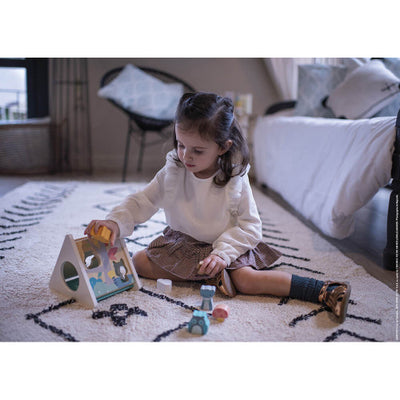 Pure Shape Sorter
It's time to meet the animals of the forest! This pretty wooden shape sorter in soft colors is very contemporary and will delight little ones.
Accessible from 18 months, this early childhood game will help your child develop dexterity while having fun. Your child will learn, at his/her own pace, to manipulate the objects to fit them into the corresponding places. Once they are in place, the shapes can be easily retrieved from the back of the teepee.
This wooden shape sorter includes a teddy bear, rabbit, fox, owl, mushroom and cloud. For added safety, we have opted for water-based paint, as children under 3 years of age regularly put the toys in their mouths.
For ages 18 months to 3.
Read More