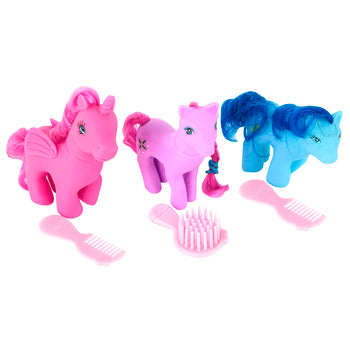 Precious Ponies
Give your horse-loving child a Precious Pony to groom and cuddle and use their imagination with! The pretty pastel colors and brush or comb will keep kids entertained for hours. 
Choose from one of three different ponies to use as a reward and incentive for your students. Add to the prize box for your school carnival or children's church. 
Or build a themed gift basket for Easter, Christmas, or a special birthday gift bag for your child!
Color choices include: blue, pink, purple, and light pink.
Read More