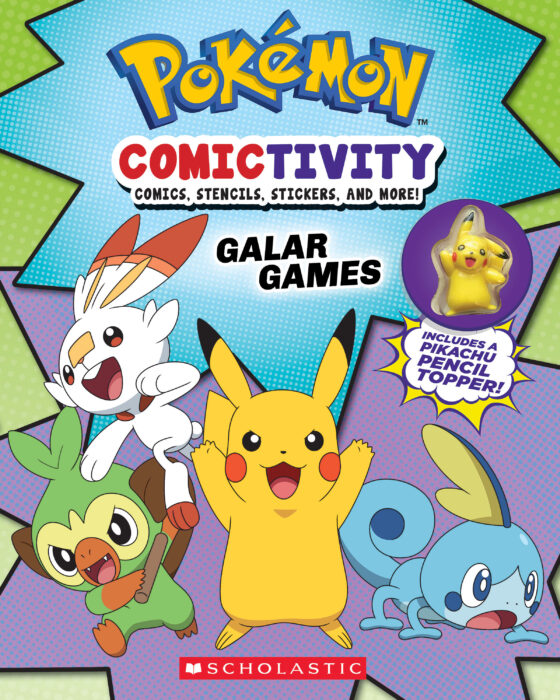 Graphic Novels
Pokémon: Comictivity Book #1
The new Pokémon are here, and kids gotta catch 'em all!
Get creative with this full-color hybrid comic creator and activity book. Fill in the blank panels and speech bubbles to create your own Pokémon comics, and have fun with fill-ins, games, mazes, puzzles, and more!
Featuring Pokémon from the latest Nintendo Switch game, Pokémon Sword & Shield.
Small Parts – Not for children under 3 yrs.
Read More
New!

Out of Stock

Zoo Patrol Squad #2: Run, Monster, Run!

New!

Out of Stock

Dragon Masters #24: Dawn of the Light Dragon

New!

Out of Stock

Pizza and Taco: Who's The Best?

Out of Stock

Maker Comics: Conduct a Science Experiment

New!

Out of Stock

Charlie Thorne & the Curse of Cleopatra

New!

Out of Stock

Nathan Hale's Hazardous Tales: Raid of No Return

New!

Out of Stock

Nathan Hale's Hazardous Tales: Blades of Freedom

New!

Out of Stock

Nathan Hale's Hazardous Tales: Alamo All-Stars

New!

Out of Stock

Nathan Hale's Hazardous Tales: Cold War Correspondent

New!

Out of Stock

I Survived Graphic Novel #7: Great Chicago Fire, 1871