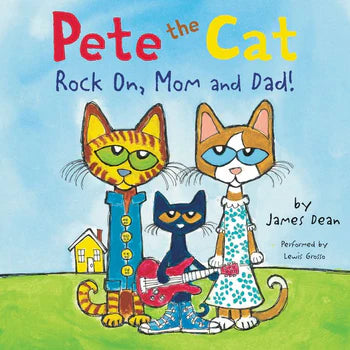 Picture Books
Pete the Cat: Rock on Mom & Dad
Rock out with Pete the Cat in New York Times bestselling artist James Dean's Pete the Cat: Rock On, Mom and Dad!
Mom and Dad do so much for Pete that he wants to thank them with a special surprise. But what can Pete do that will show Mom and Dad how much he loves them?
In this groovy story, Pete learns that it's not what you do but how you do it that matters, so long as it comes from the heart. Young readers will love watching Pete surprise Mom and Dad with something totally awesome.
For ages 4 to 8.
Read More