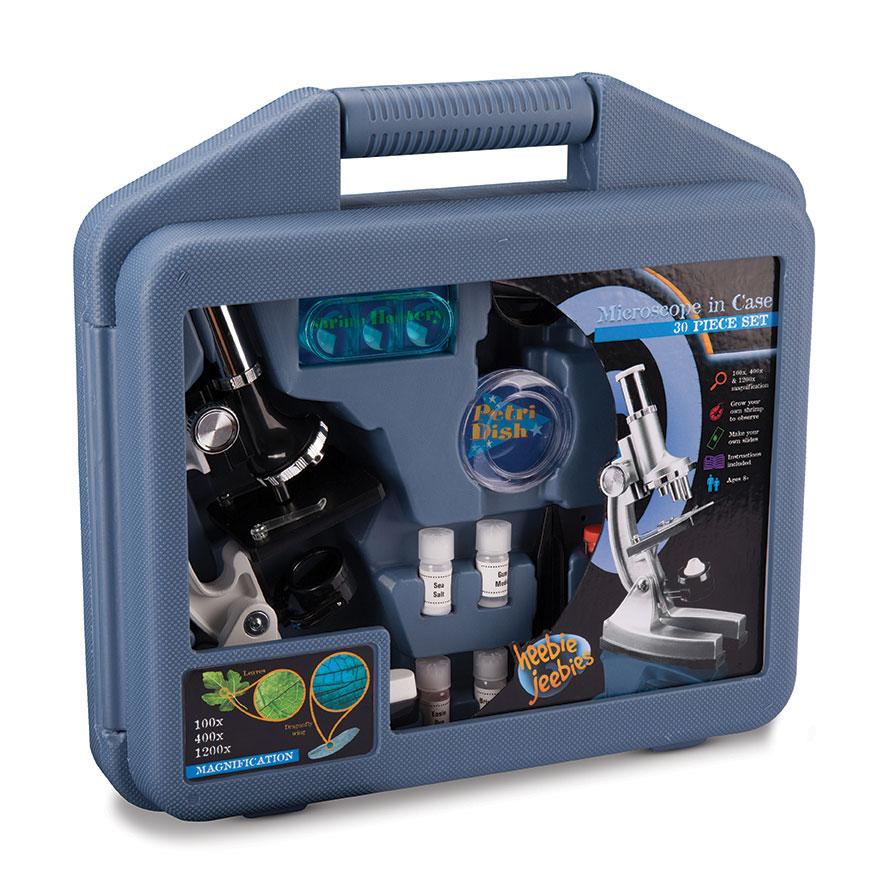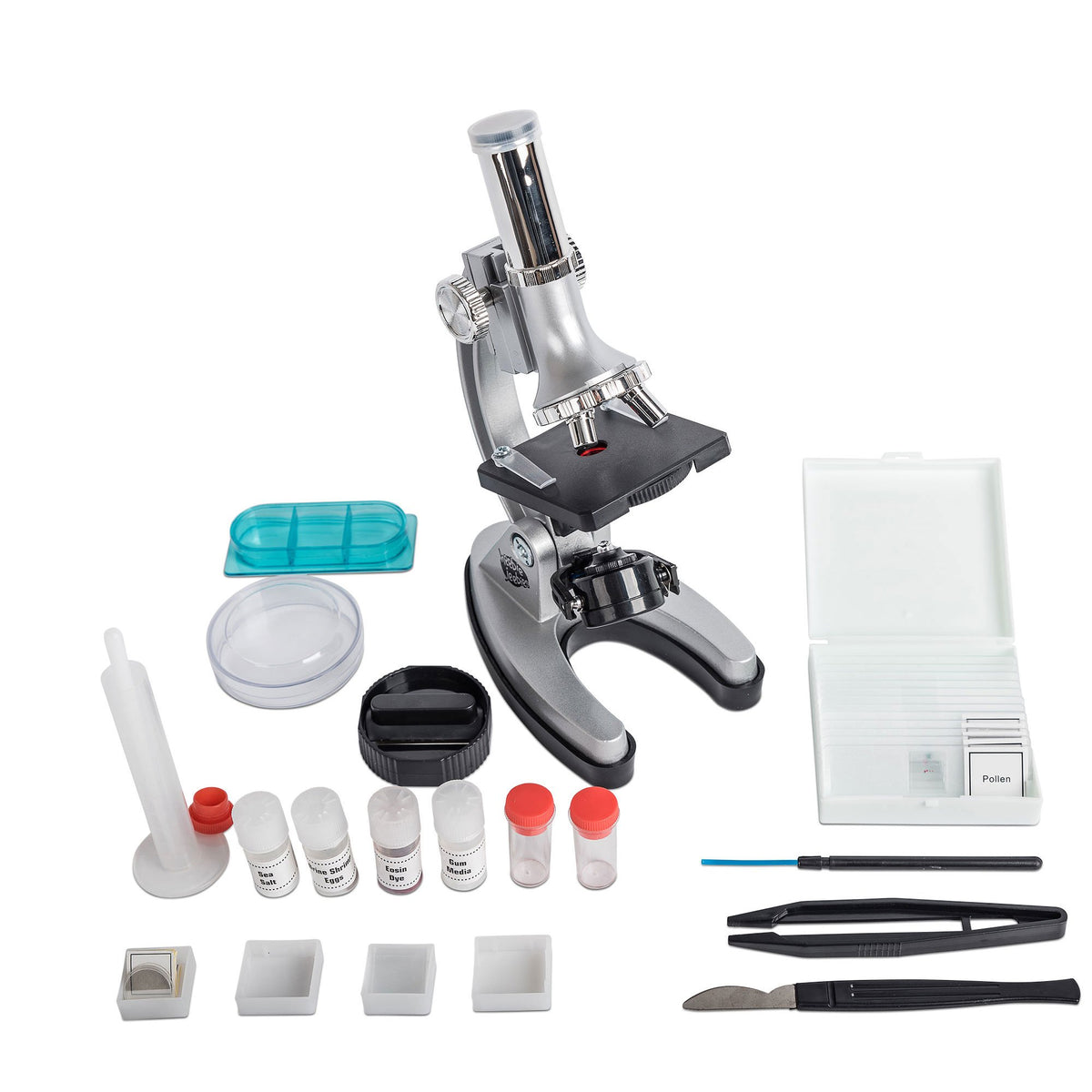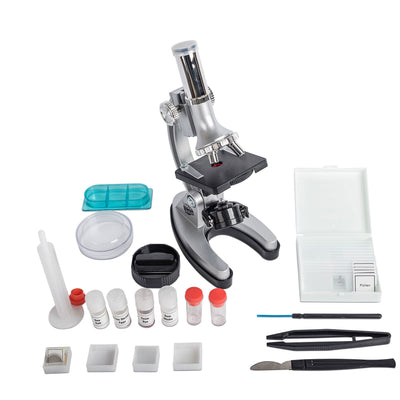 Travel
Microscope Set w/ Case
This stylish microscope comes with a sturdy carry case and everything you need to start your discovery of the microscopic world!
This 28 piece kit includes a sturdy carry case, 5 prepared slides, 7 blank slides, brine, dye, a petri dish, 3 lenses, slide covers, brine, a shrimp hatchery and more!

Ideal for future scientists to use at home or at school!
Give your kids a head start in the sciences with this amazing microscope kit! Teaches budding scientists how to prepare and view specimens for viewing under the powerful microscope!
Get up close and personal with the world on a microscopic level with this high quality 28 piece microscope kit. It is a fun and educational gift idea for older kids and teens, but it is also a fascinating tool to have on hand for anyone with a natural curiosity about how things work.

The kit includes the microscope and three different lenses giving you up to 900x magnification! Also included are five pre-prepared slides so that you can see the power of this microscope right away! Additionally supplies to prepare your own specimens are in the kit and these include seven blank slides, slide covers, petri dish, brine, a shrimp hatchery and more!

This microscope kit will give you a fascinating insight into the world around you and you will start seeing objects in a different light. Pretty soon, you will want to examine almost everything under the microscope, it is just so fascinating seeing the way that everyday objects look under powerful magnification!

The kit comes in a sturdy and protective carry case which is not only great for storing all of the parts and pieces of the kit, it makes it much easier to take it to school or anywhere you would like to go to conduct a scientific investigation!

This amazing microscope and accessories is just what you need to get your older child away from their electronics and interested in Science and the natural world! It makes a wonderful and educational gift for any occasion!

Approx. Dimensions (Packaging): 16 (H) x 24 (W) x 35 (D) cm / 6.4 (H) x 9.6 (W) x 13.9 (D) inches.
For ages 8 and up. 
Read More
New!

Out of Stock