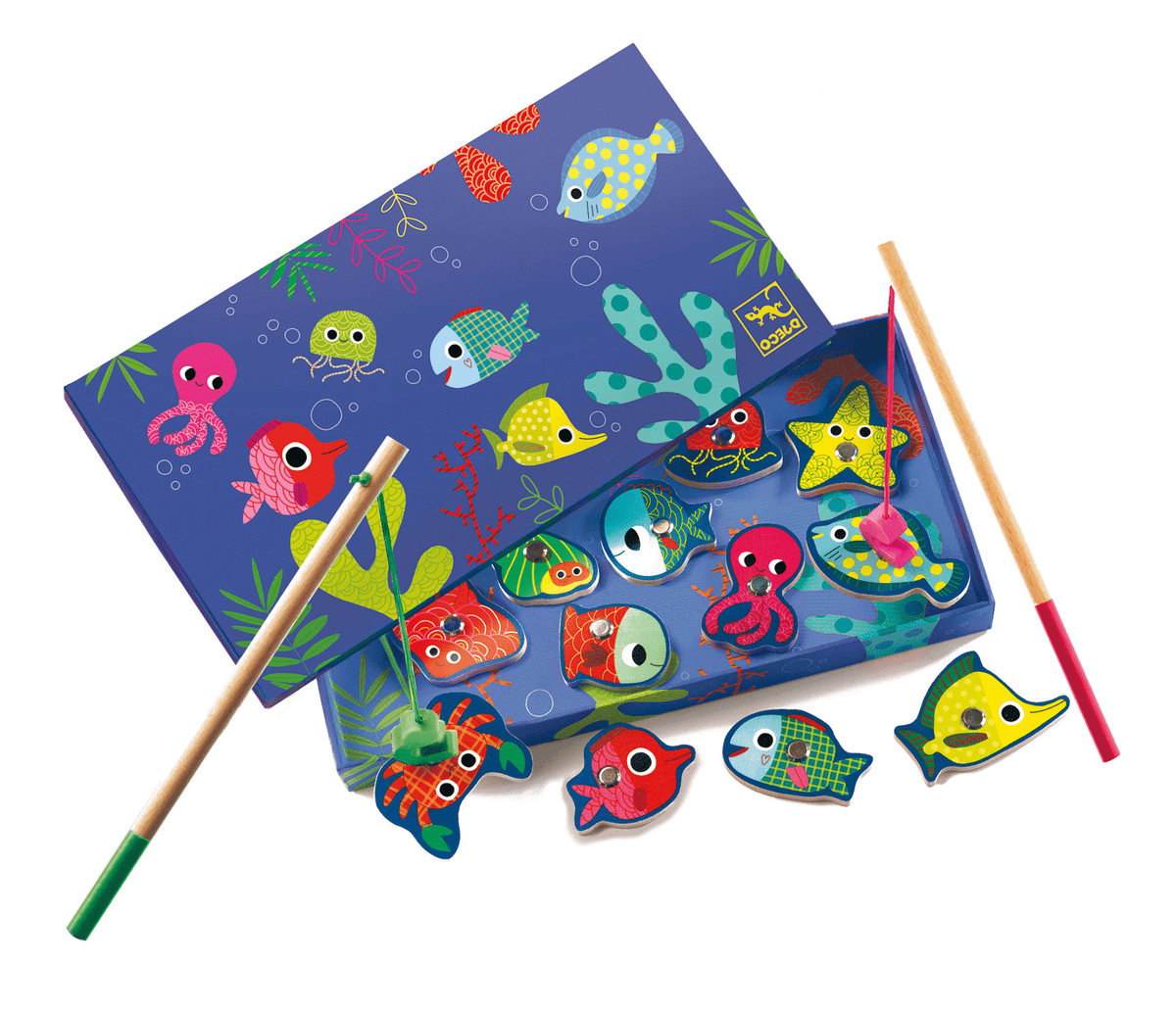 Magnetic Fishing Color
Jellyfish, starfish or crab? What will you catch?

Beautifully illustrated magnetic wooden fishing game. Sea creatures and fishing poles are made of wood and the box is sturdy cardboard.

Includes 12 colorful sea creatures, 2 fishing rods, and decorated box interior.

Develops concentration, hand-eye coordination and fine motor skills.
For ages 2 and up. 
Read More