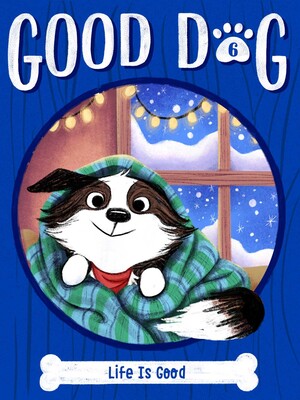 Chapter Books
Good Dog #6: Life Is Good
In this charming sixth book of the Good Dog series, Bo has his first snow day!

One fine winter day, Bo experiences his first snow fall! Most of the animals on the farm know how to handle cold weather. But when he sees that the barn cats are freezing their tails off, Bo decides to lend a helping paw.

With easy-to-read language and illustrations on almost every page, the Good Dog chapter books are perfect for emerging readers.
For ages 5 to 9. 
Read More
New!

Out of Stock

Richard Scarry's Sounds of Busytown