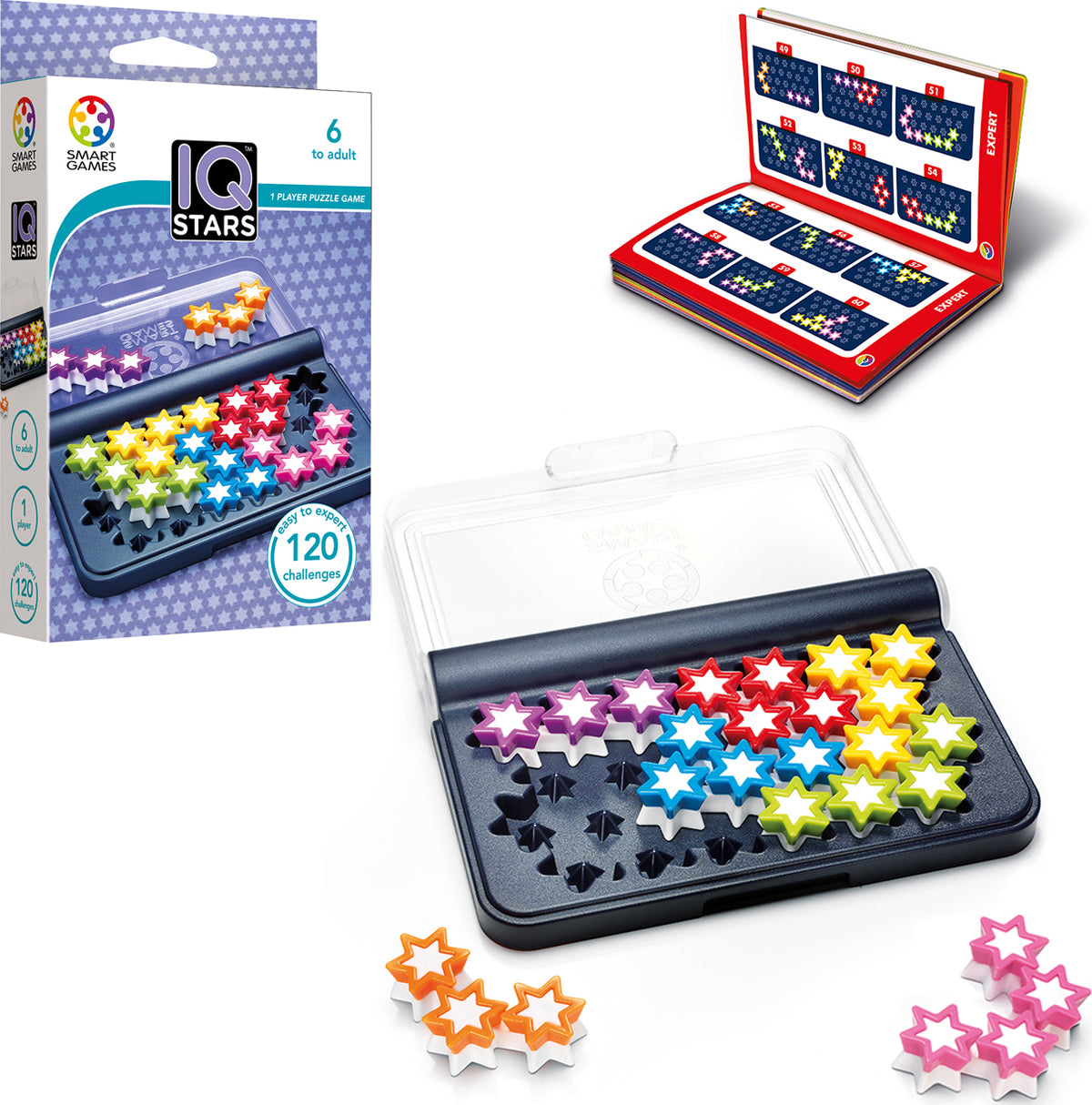 IQ Stars
Are your brain skills out of this world?
Can you place the 7 stellar puzzle pieces on the grid?
Reach for the stars and solve the 120 challenges, from easy to expert!
How to Play- Select a challenge. Place the star puzzle piece(s) as indicated (most challenges show you the position and color of one or more pieces to help you get started).  Place the remaining puzzle pieces on the game board. There is only 1 possible solution, shown at the end of the booklet.
Read More