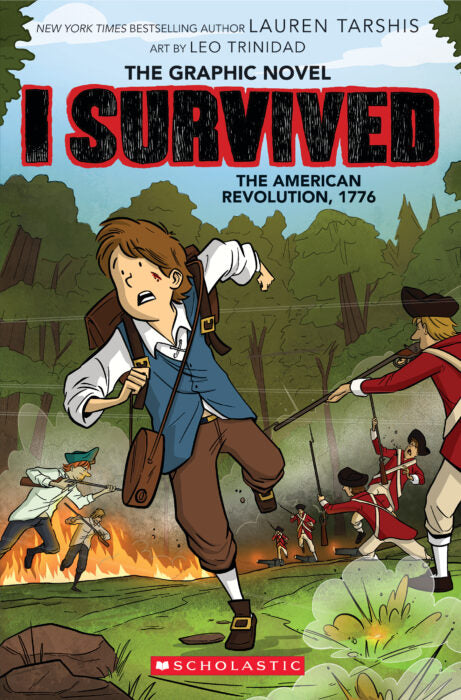 Graphic Novels
I Survived Graphic Novel #8: the American Revolution, 1776
Nathaniel Fox never imagined he'd find himself in the middle of a blood-soaked battlefield, fighting for his life. He was only eleven years old! He'd barely paid attention to the troubles between America and England. How could he, while being worked to the bone by his cruel uncle, Uriah Storch?
But when his uncle's rage forces him to flee the only home he knows, Nate is suddenly propelled toward a thrilling and dangerous journey into the heart of the Revolutionary War. He finds himself in New York City on the brink of what will be the biggest battle yet.
Lauren Tarshis's New York Times bestselling I Survived series comes to vivid life in graphic novel editions. Perfect for readers who prefer the graphic novel format, or for existing fans of the I Survived chapter book series, these graphic novels combine historical facts with high-action storytelling that's sure to keep any reader turning the pages. Includes a nonfiction section at the back with facts and photos about the real-life event. 
For ages 8 to 12.
Read More
New!

Out of Stock

Richard Scarry's Sounds of Busytown