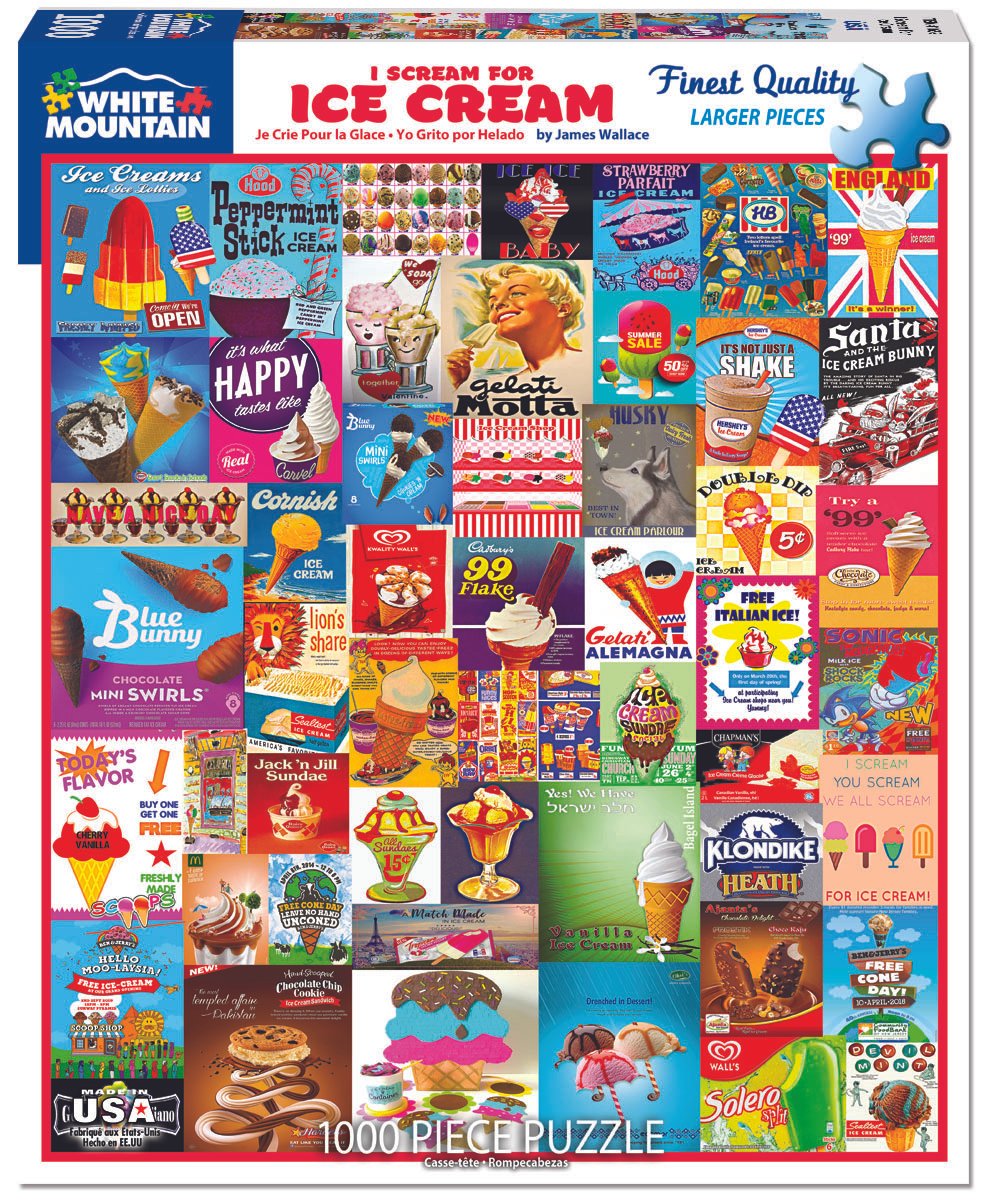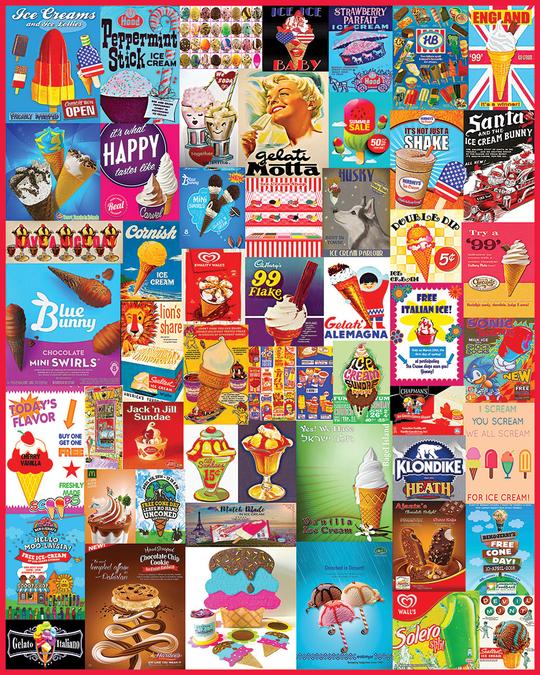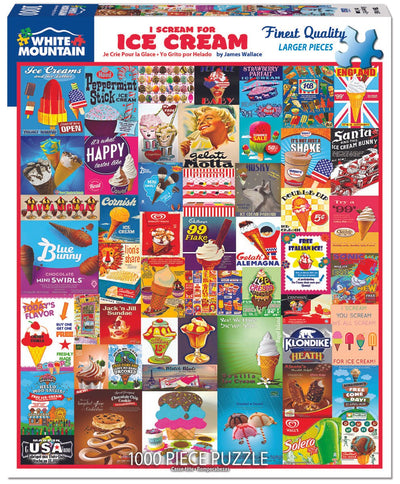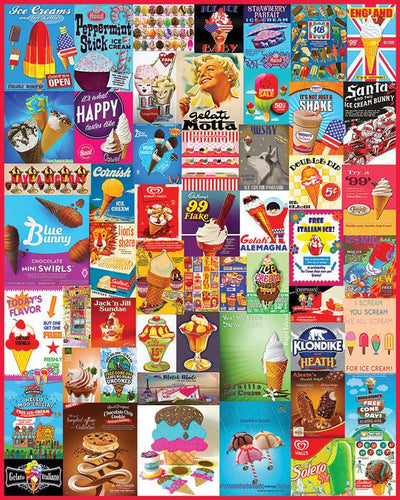 I Scream for Ice Cream
Sandwiches or cones? Shakes or soft serve? Sundaes or splits? When there are so many options its hard to choose just one.
Artist James Wallace makes us yearn for the ice cream of yesteryear in this 1,000 piece jigsaw puzzle.
Finished size of 24" x 30".
Read More
Brand
White Mountain Puzzles