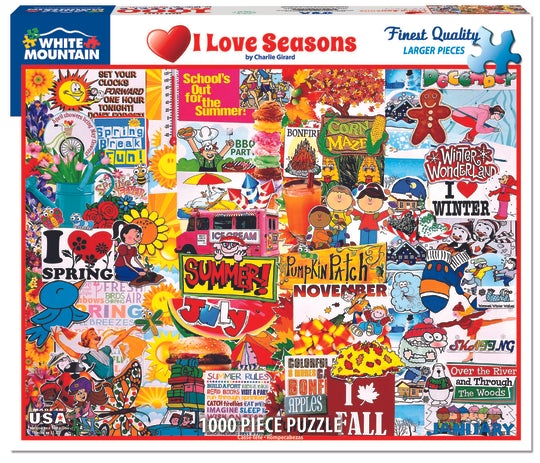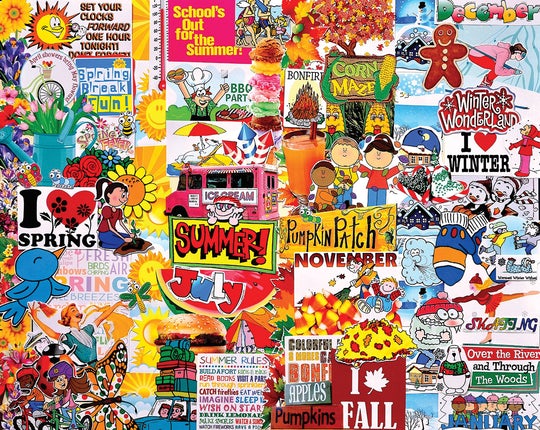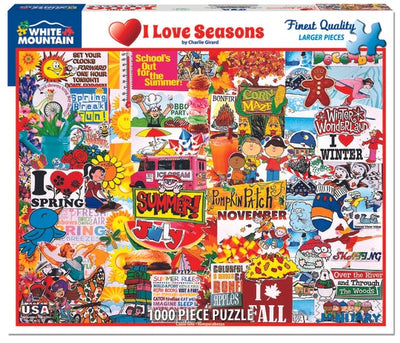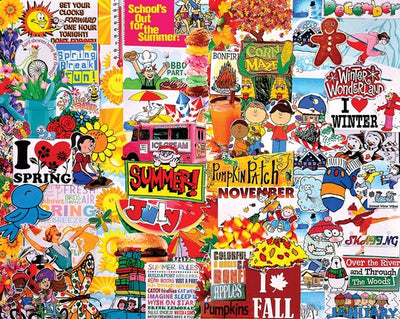 I Love Seasons - 1000pc Puzzle
Everyone has their favorite season. Whether it be a cold winter full of snow play, watching the world come back to life in spring, enjoying the freedom and warmth of summer, or the corn mazes and pumpkin spice that comes with Fall.
Artist Charlie Girard reminds us of all the fun things each season offers in the 1000 piece jigsaw puzzle.
Finished size 24" x 30".
For ages 8 and up.
Read More
Brand
White Mountain Puzzles