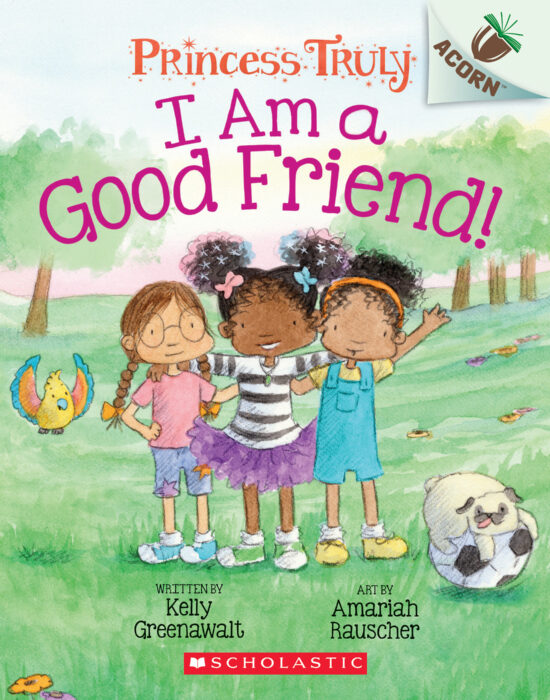 Princess Truly #4: I Am a Good Friend!
Princess Truly knows how to be a good friend!
With a twinkle from her magical, sparkling curls and her can-do attitude, she helps her friends Lizzie and May build a best friends' clubhouse. Then they have a sleepover with all their pets! And when Lizzie's kitty is wide awake at the end of the night, Princess Truly "rocks" him to sleep with a jamming bedtime song. These funny and empowering short stories with full-color artwork and easy-to-read rhyming text throughout are perfect for new readers!
For ages 4 to 6. 
Read More