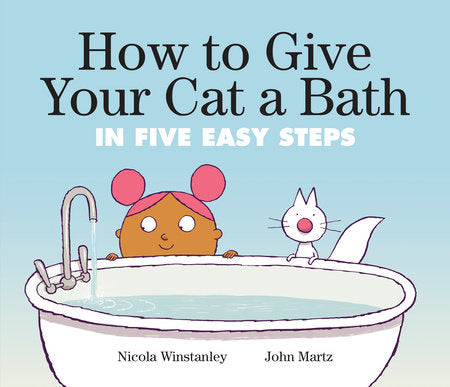 Picture Books
How to Give Your Cat a Bath
In this hilarious and clever "how-to" picture book, a little girl and a know-it-all narrator are thwarted by a cat who refuses to take a bath. The perfect read-aloud for fans of Snappsy the Alligator and Interrupting Chicken.

Step one: fill the bath
Step two: put the cat in the bath
Step three: put shampoo on the cat
Step four: rinse the cat
Step five: dry the cat

Seems simple, right? One problem: the cat has no intention of doing ANY of these things! Watch as the steps keep changing, the cat keeps escaping, the girl keeps eating cookies and the mess keeps escalating. Soon it's not just the cat who needs a bath — it's the whole house!

This spoof on an instruction manual features an increasingly bewildered human, a nonchalant cat and a know-it-all narrator . . . who really doesn't know it all. How DO you give a cat a bath? Read on to find out! 
For ages 3 to 7,
Read More
Brand
Penguin Random House
New!

Out of Stock

Richard Scarry's Sounds of Busytown