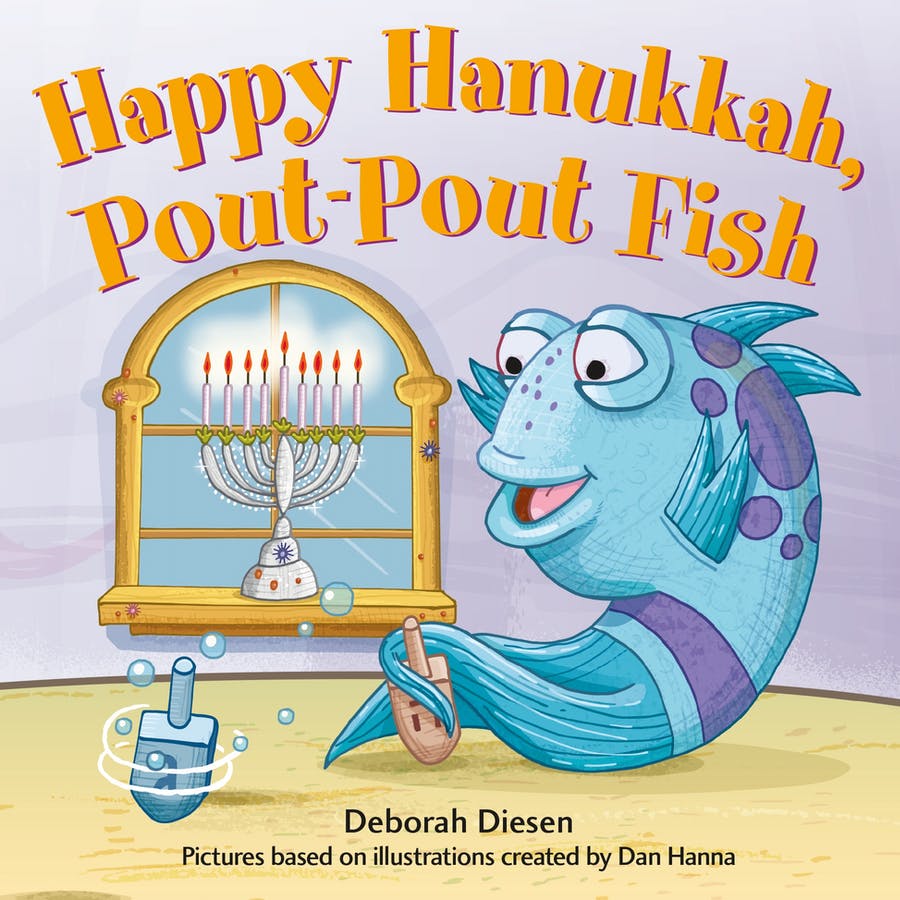 Happy Hanukkah, Pout-Pout Fish
Deborah Diesen and Dan Hanna's Happy Hanukkah, Pout-Pout Fish is a short and sweet mini-adventure created to introduce the youngest guppies to the New York Times bestselling Pout-Pout Fish series.

Celebrate Hanukkah with Mr. Fish and his friends—it's eight nights of fun! From a delicious meal to lighting the menorah, Hanukkah is a time of joy. Toddlers will love swimming along with the pout-pout fish as he turns little pouts into big smiles in this original board book. 
For up to age 3.
Read More
Brand
Macmillan Publishers