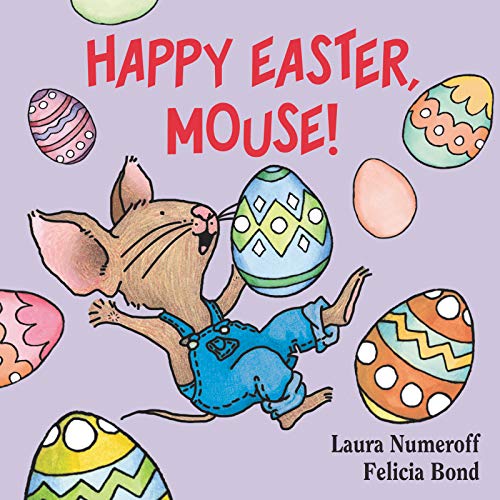 Happy Easter, Mouse!
Join Mouse from If You Give a Mouse a Cookie as he goes on an Easter egg hunt! Who is hiding eggs in Mouse's house? This adorable board book combines an engaging Easter theme with a story about colors!
This board book with sturdy pages is perfect for toddlers, who will enjoy the simple introduction to colors and counting. Each page has one or two sentences and points out a different color and number of eggs.
Starring the ever-popular Mouse, this is a colorful and fun addition to a little one's Easter basket.
For up to age 4 
Read More