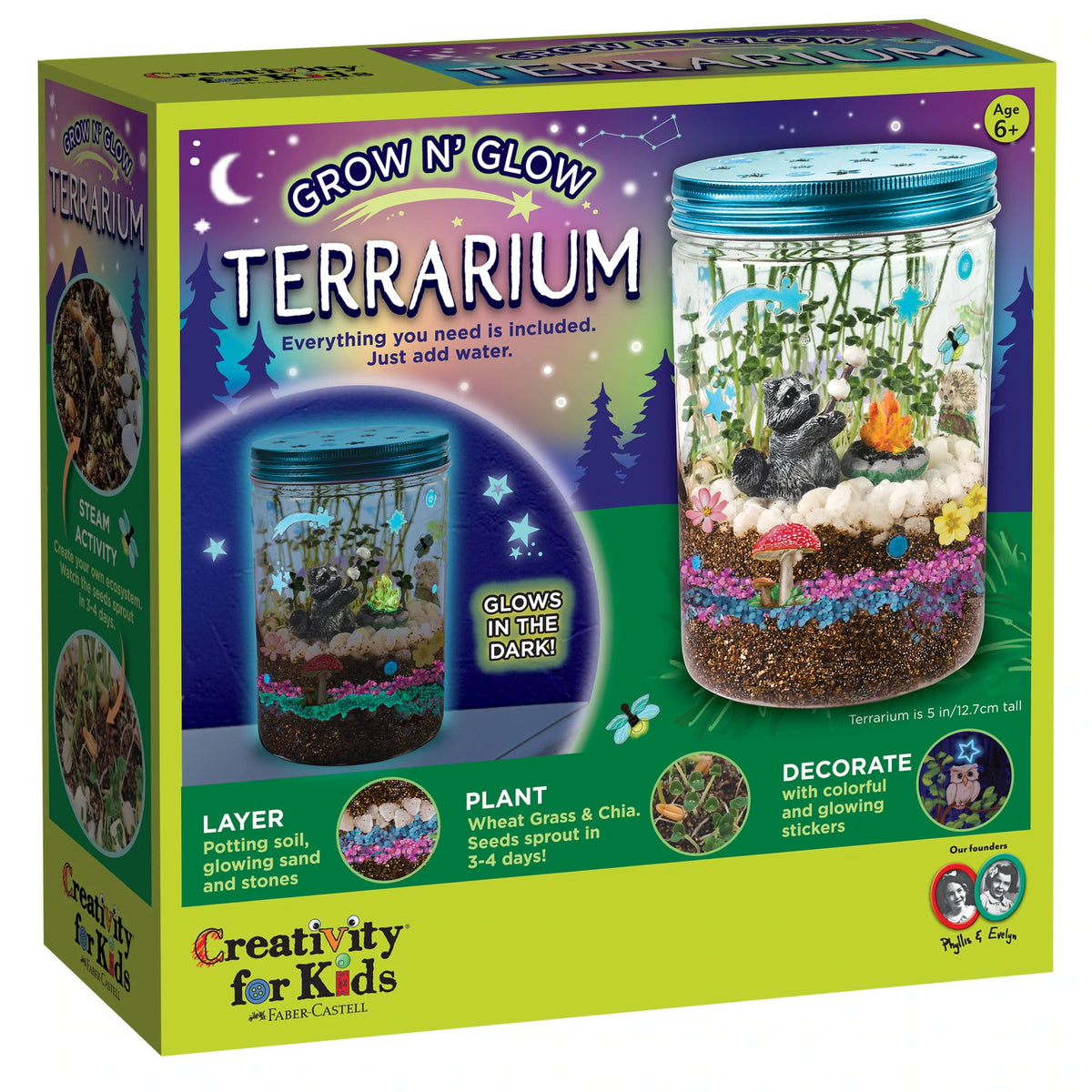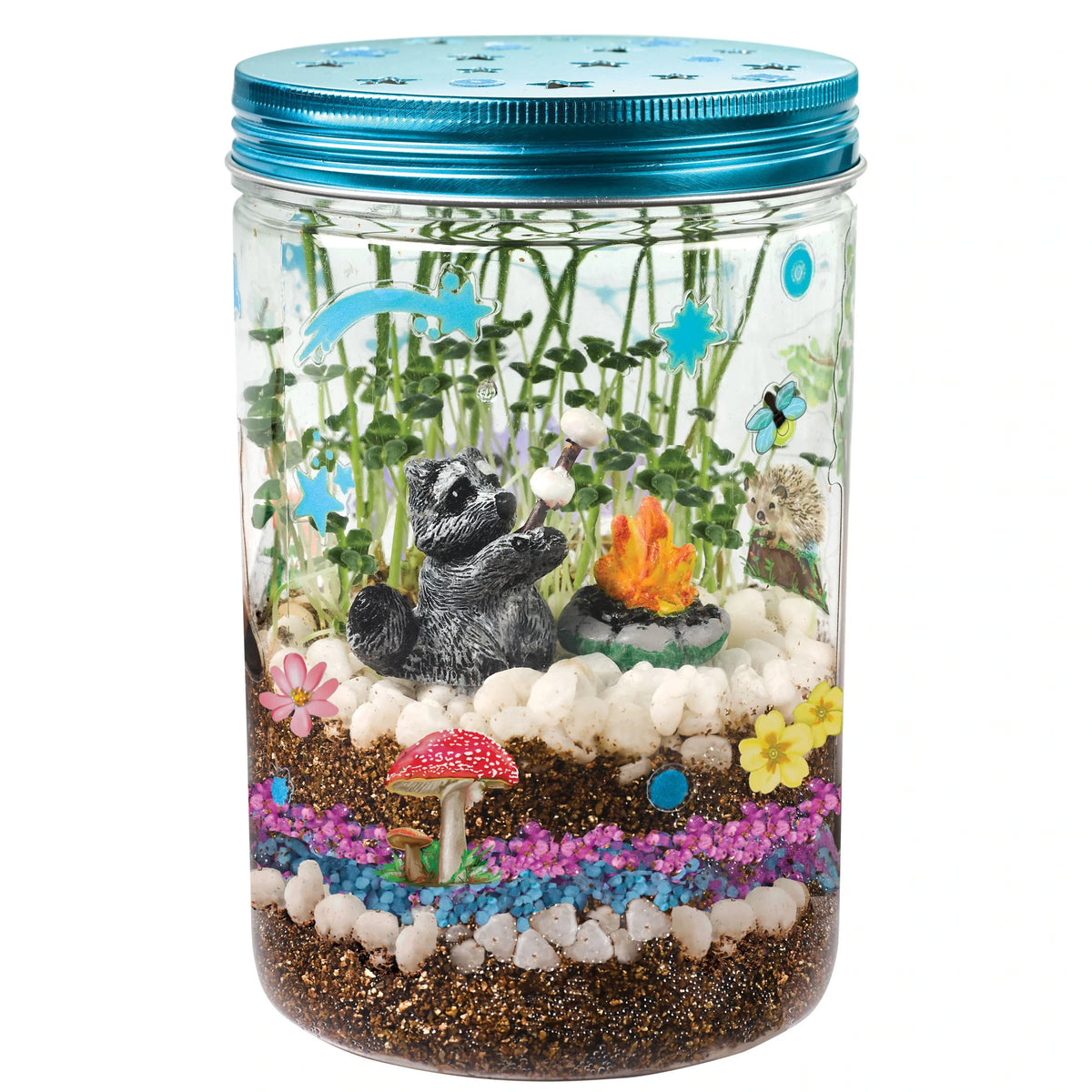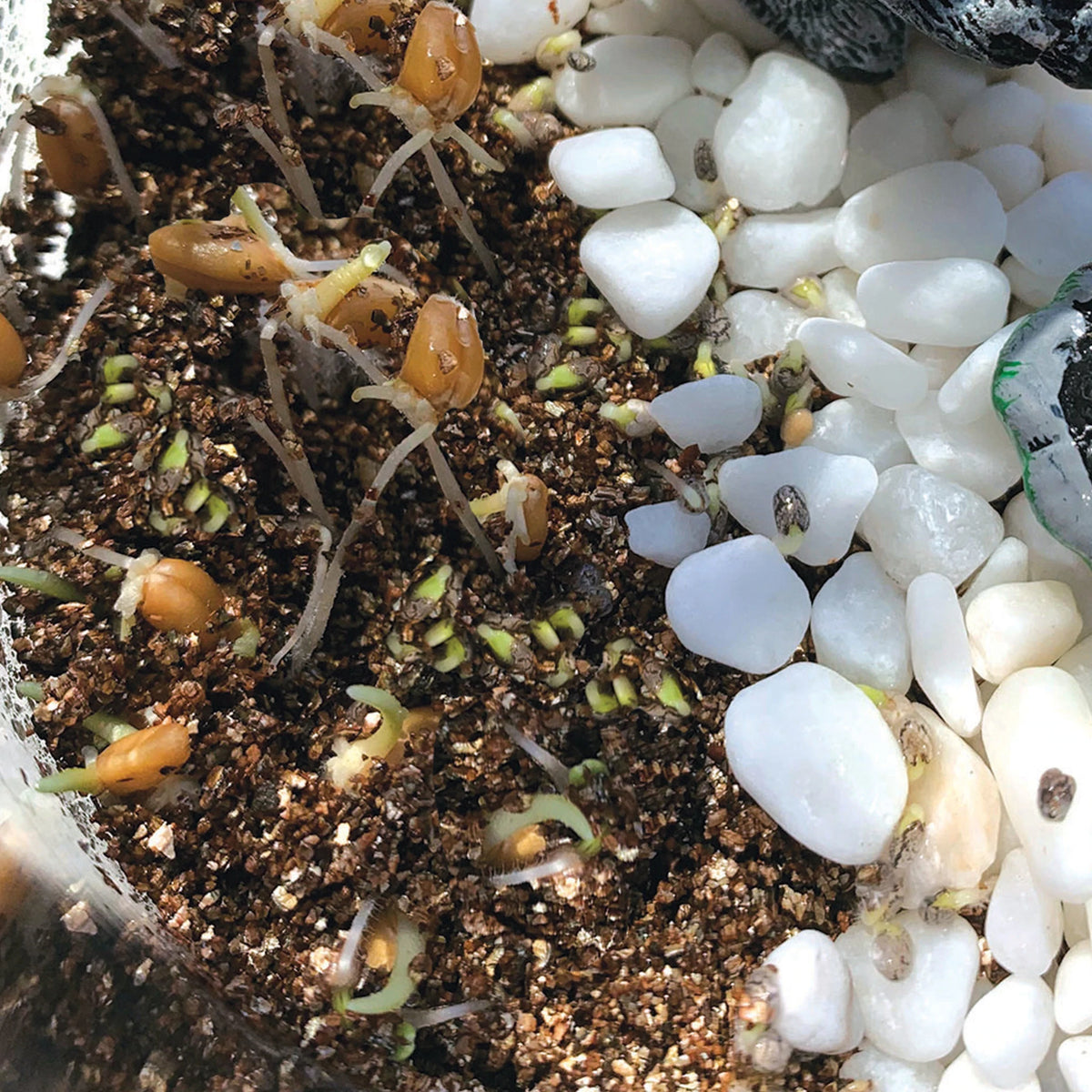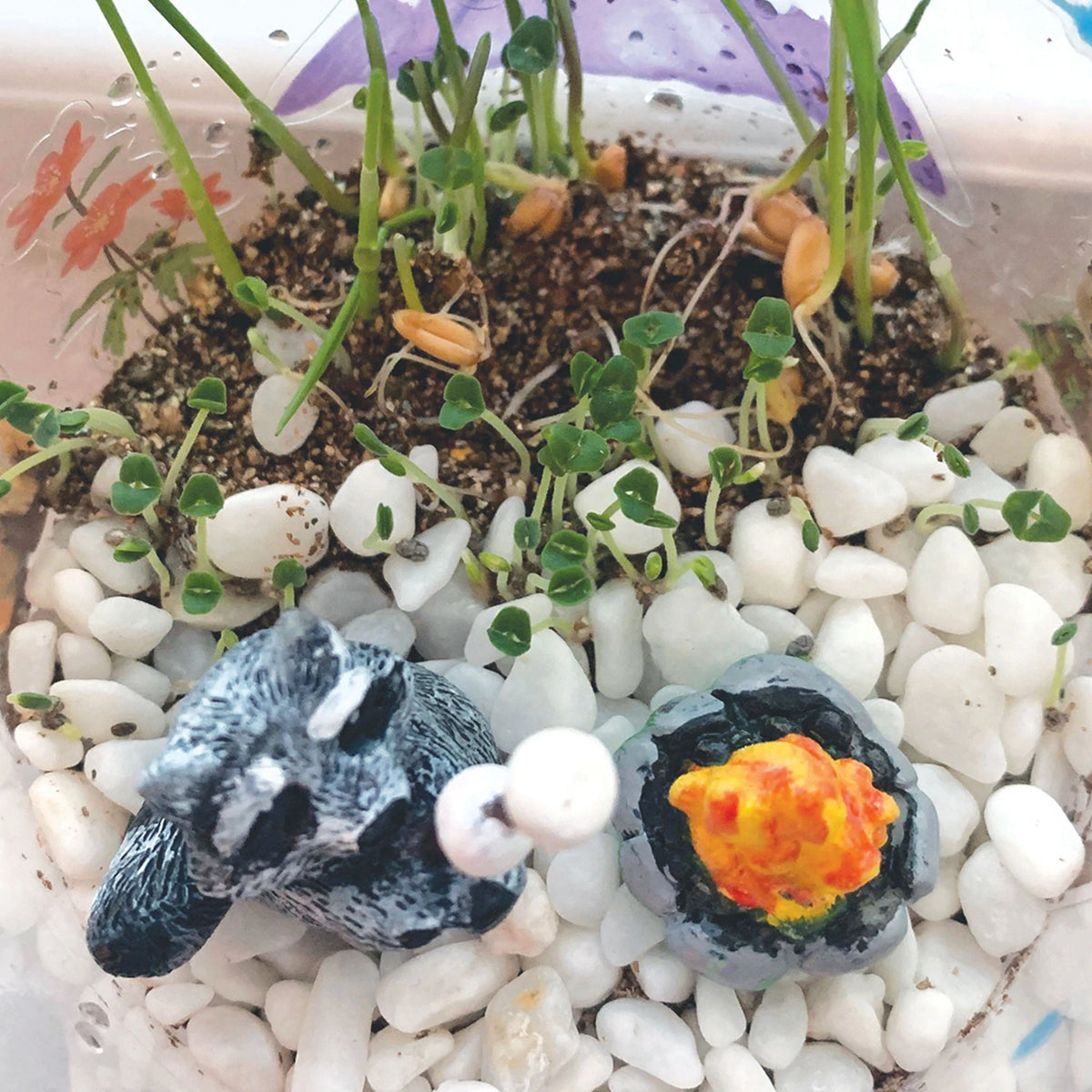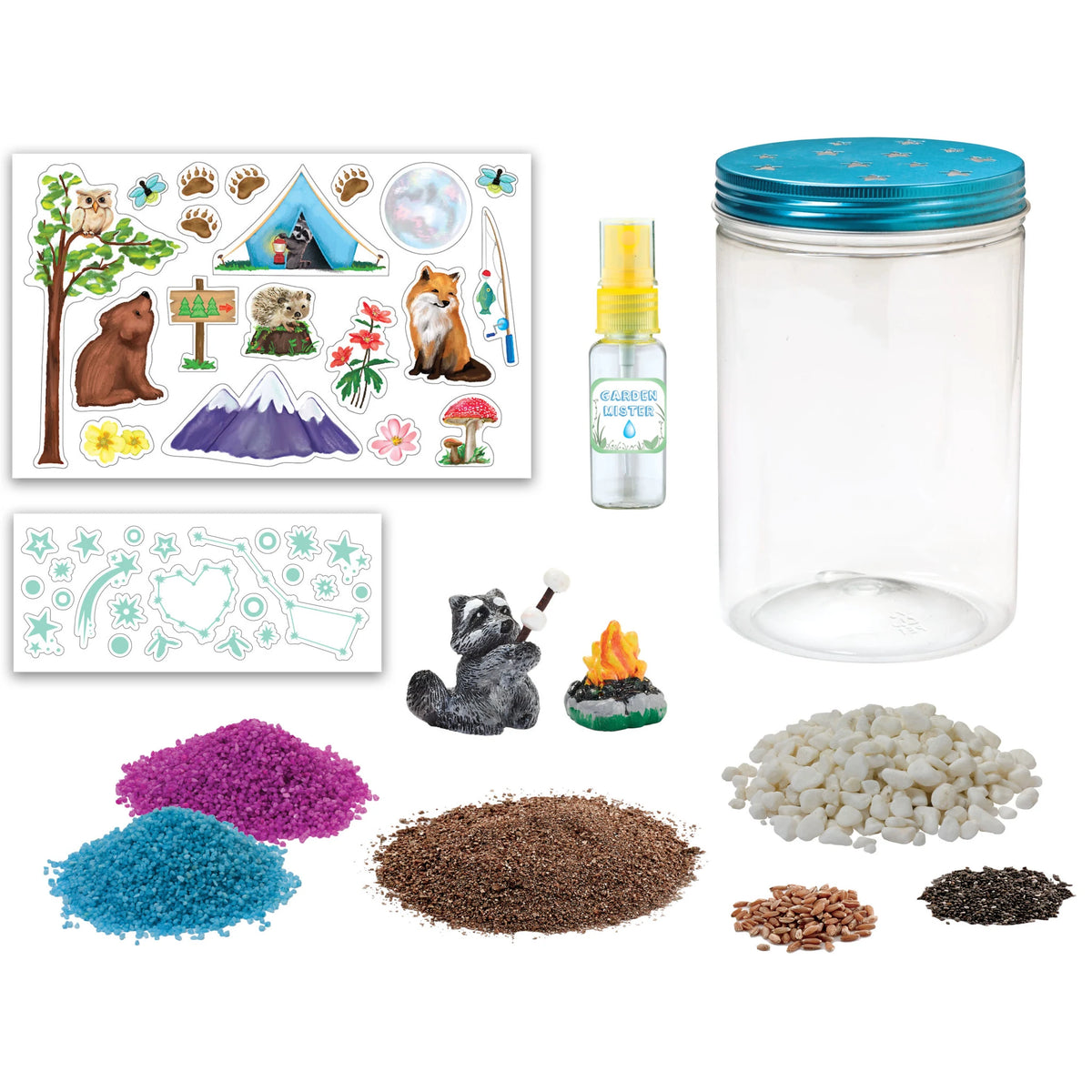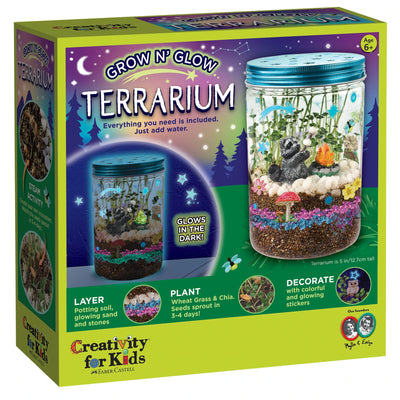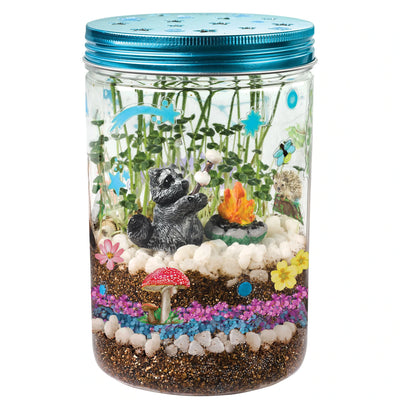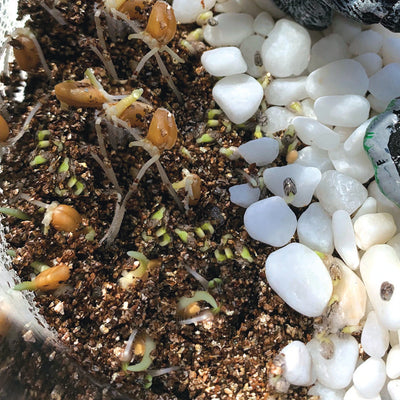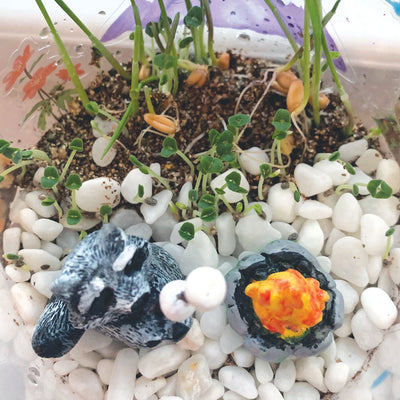 Grow and Glow Terrarium
Explore the world of botany science with the Grow N' Glow Terrarium! This science exploration kit allows you to craft, plant, water and grow your own terrarium mini ecosystem

Comes with everything a young scientist needs for two full plant life cycles! Includes a plastic mason-style jar, a blue decorative lid, potting mix, Organic Chia and Wheat Grass seeds, glow-in-the-dark forest figurines, glowing sand, river stones and a plant mister to water your terrarium.

Watch your DIY terrarium glow and grow! Add dimension to your terrarium with translucent glow-in-the-dark star and constellation stickers that will light up your terrarium garden at night!

The perfect STEAM experience that combines science, art and crafts. Create your own mini eco-system while building about responsibility, nurturing skills and patience. Your terrarium will begin to grow in as little as 3-4 days. The potting mix is vermiculite. All seeds are from and packaged in the USA

Build creative confidence and entertain with at home and indoor activities for kids! Creativity for Kids craft kits are a creative way unplug, unwind and have fun while learning a new crafting skill. 
Contents Include: Plastic mason-style jar Decorative lid Potting mix Organic chia and wheat grass seeds Garden figurines Decorative sand River stones and a plant mister Translucent and glow-in-the-dark stickers
For ages 6 and up. 
Read More