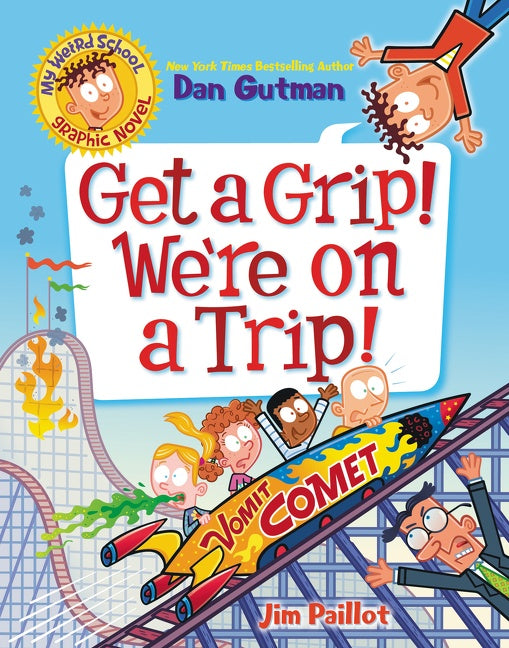 Graphic Novels
Get a Grip! We're on a Trip!
A.J. and his friends have the chance to win a trip to Dizzyland—if they can finish 5,000 books first. Dr. Carbles, the evil president of the Board of Education, doesn't think they can do it. But the Ella Mentry School kids are nothing if not determined!
Will they achieve their theme park dreams? Or does Dr. Carbles have other plans for the school?  
Full of visual gags, fun pop culture references, and hilarious full-color illustrations, this is the weirdest graphic novel in the history of the world!
Read More
New!

Out of Stock

Richard Scarry's Sounds of Busytown