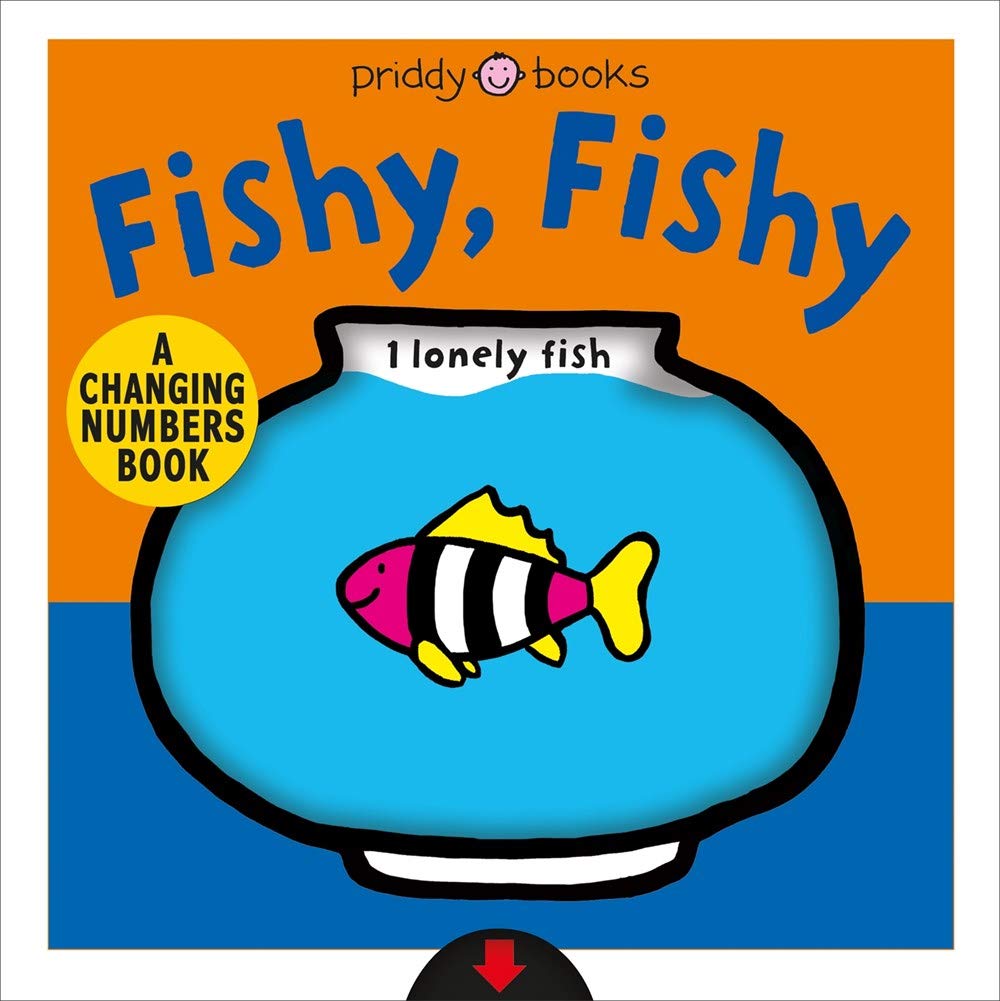 Fishy, Fishy
Fishy, Fishy is an exciting changing picture book all about numbers, from bestselling children's book author Roger Priddy.

Young children can learn to count in a creative and interesting way as they pull the tabs and watch as the images magically transform before their eyes.

By pulling the tabs, children will add more friends for the lonely fish, the adventurous astronauts, and more. The bold illustrations and fun rhyming text make this novelty board book the perfect way to introduce early counting and addition.

Previously published titles in the Roger Priddy series are Red Car, Green Car and Dinosaur Galore!
For up to age 3.
Read More
Brand
Macmillan Publishers