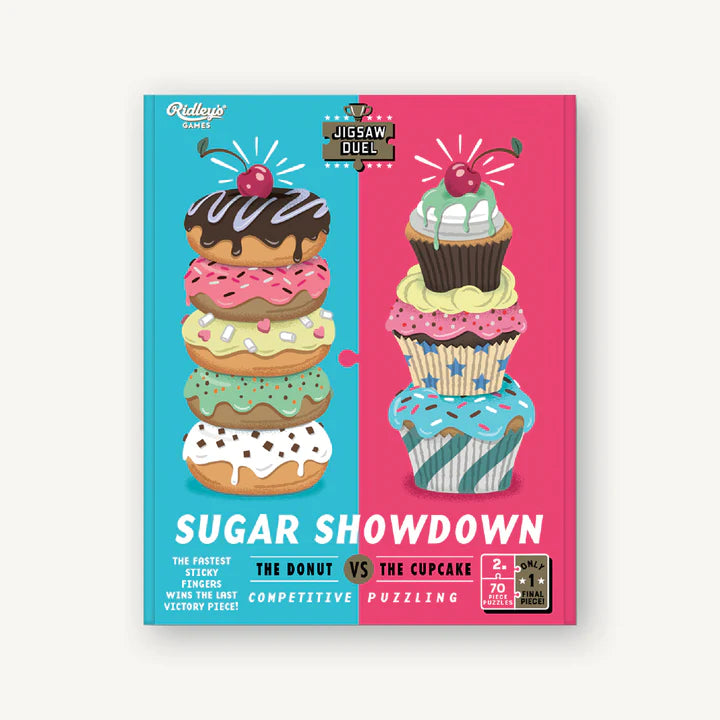 Duel Sugar Showdown Puzzle
See who will be the fastest junk food junkie to claim a sweet victory in this Sugar Showdown Jigsaw Duel from Ridley's Games!
In this innovative, competitive puzzle game, you and your fellow puzzler each have a 70 piece sugary treat-themed jigsaw to complete -- but the cherry on top is that there's only one final piece that fits both puzzles!
First choose your preferred dessert (cupcakes or donuts) and then get puzzling! The first person to put their jigsaw pieces together and then grab the final, double-sided piece to finish is the winner!
Perfect for those looking to jazz up their jigsaws, it also comes with two picture guides and a wooden stand to hold that final, coveted piece! Printed using vegetable inks on FSC paper.
Read More