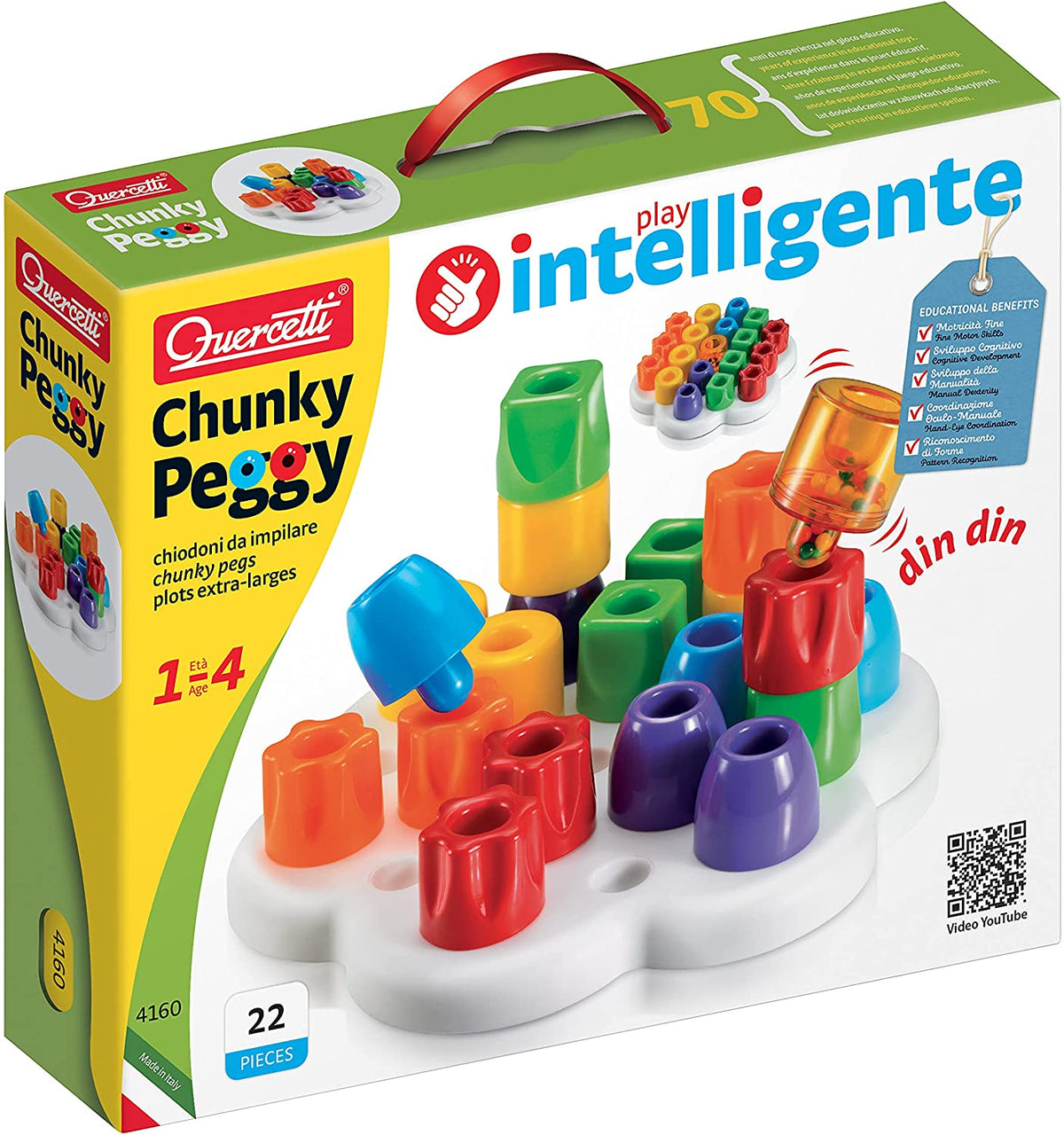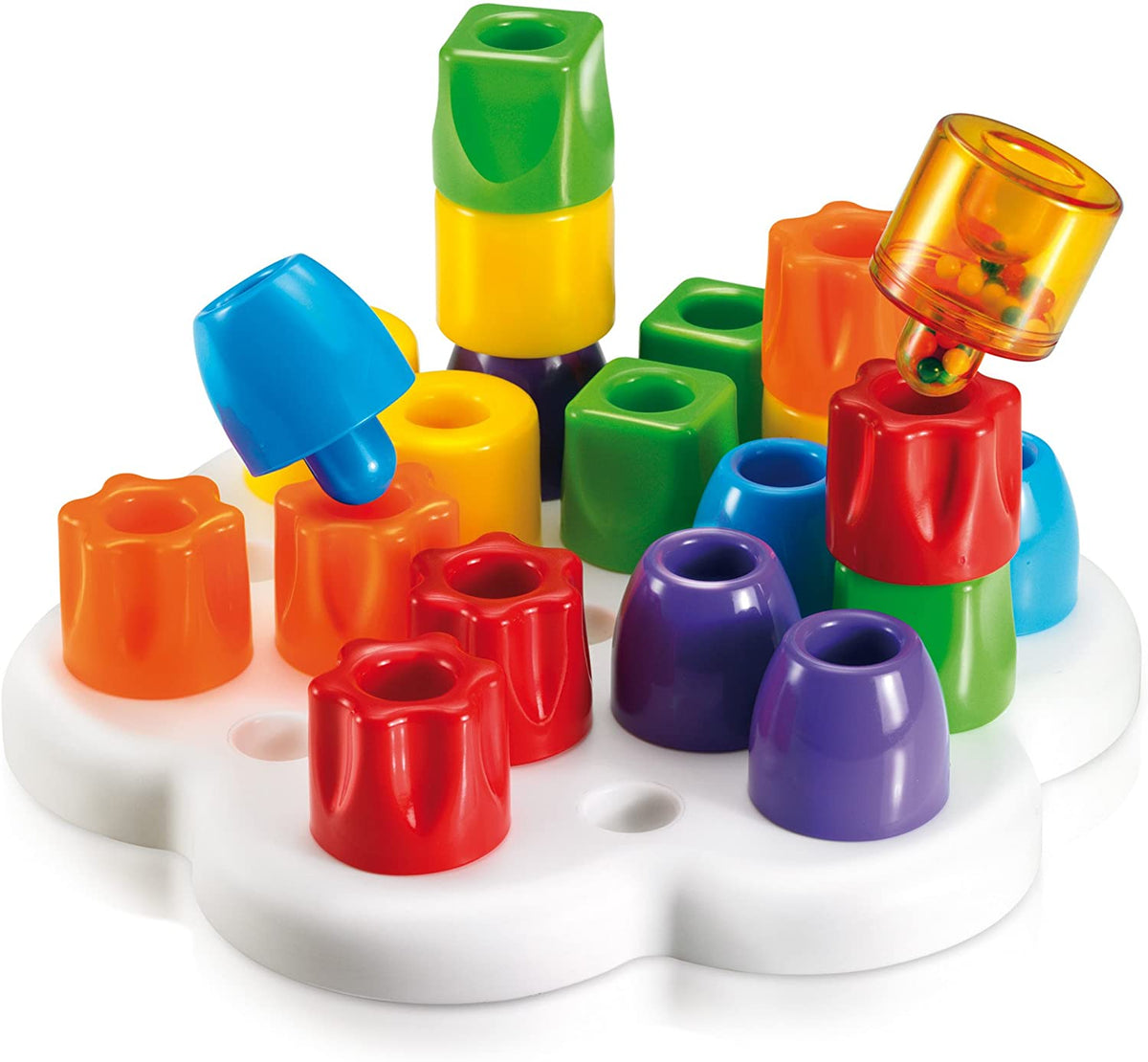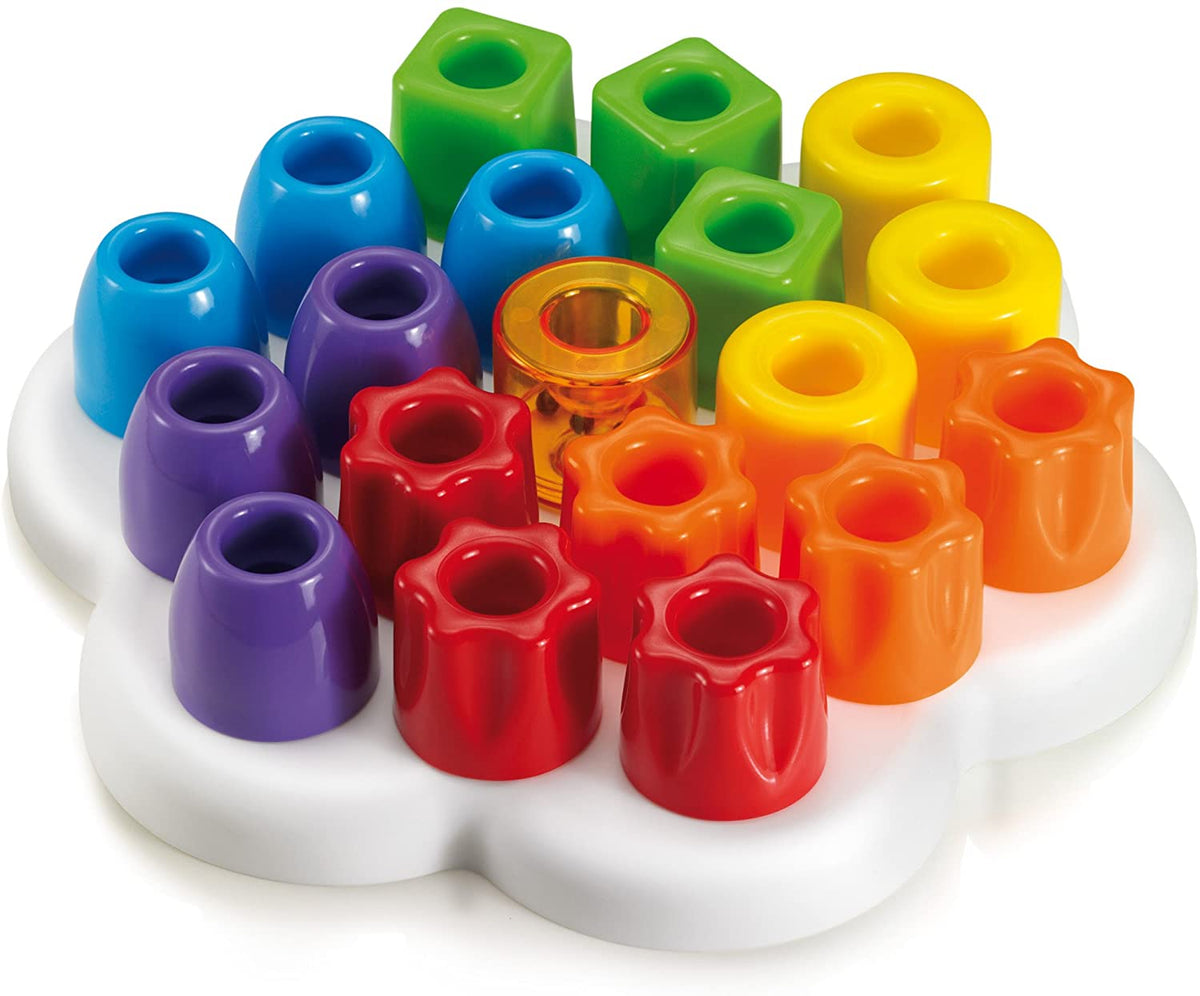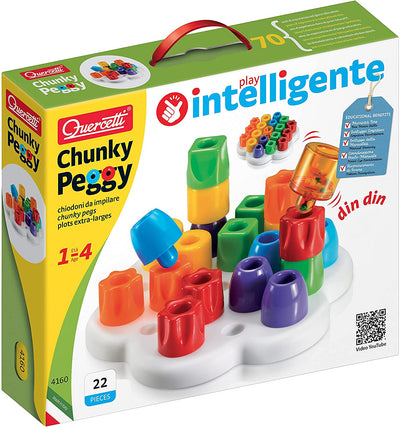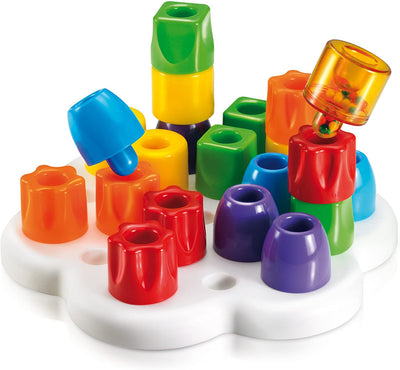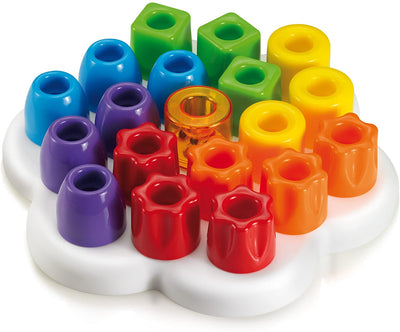 Preschool
Daisy Maxi
EARLY CREATIVITY: Start your child on the path to creation with the Quercetti GeoKid Daisy Maxi Peg Board Set. They can arrange and stack the pegs in a bunch of endless combinations allowing them to be imaginative even in their earliest years.

DIFFERENT COLORS AND SHAPES: This Peg Board set introduces your child to different colors and shapes very early on so they can start to recognize the shapes and colors elsewhere. It helps with sensory stimulation and spatial development in children.

SAFE AND STURDY: Each jumbo peg is constructed with rounded edges out of durable and safe material to give parents peace of mind during playtime. They're designed to be used by small children and withstand every adventure your child has.

INTELLIGENT TOYS: Quercetti toys are designed for children ages 3 to 12 to encourage reasoning, stimulate creativity and hone physical skills. Quercetti toys span a wide range of categories and stages, from early skill builders to craft activities, pure educational products to advanced construction sets.

PRODUCT SPECIFICATIONS: Package contains (1) Quercetti GeoKid Daisy Maxi Peg Board Set. Includes 4 cylindrical jumbo pegs, 6 flower-shaped jumbo pegs in 2 colors, 1 jumbo peg rattle, 4 square jumbo pegs and 6 ogive shape jumbo pegs in 2 colors. Recommended for ages 1 to 4. Made in Italy.
Read More
New!

Out of Stock

Richard Scarry's Sounds of Busytown

New!

Out of Stock

New!

Out of Stock

New!

Out of Stock