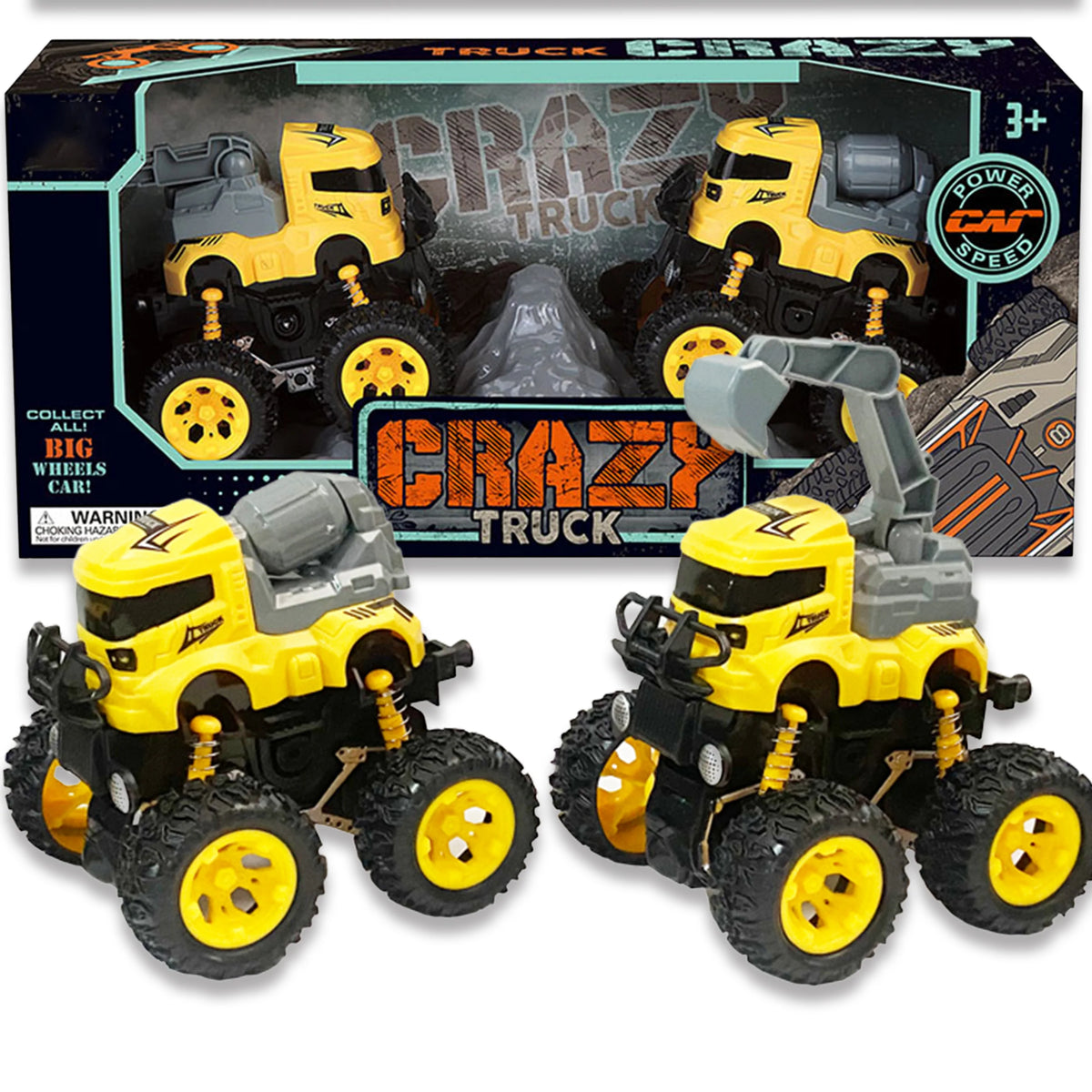 Crazy Trucks: Construction
Truckloads of Fun for Kids: These friction-powered tiny trucks will have your little ones giggling with glee. Simply push – and the trucks go the distance, rocking & swaying as they roll.

These Trucks Even Do Stunts: No batteries required. Just push to set the wheels in motion, then place the toddler truck upside down & watch it spin 360º. Works on all terrains, indoors & out.

Constructed for the Long Haul: Forget those flimsier mini trucks that easily crack and break. Our Crazy Truck toys are solidly built with premium ABS plastic for toddler-proof durability.

Education Just Got Entertaining: As kids happily play with these push-&-go truck toys, they learn hand-eye coordination, gain a sense of direction, and hone their gross & fine motor skills.

The Gift They'll Actually Use: Each 2-pack comes in a giftable box, brightly colored to wow boys & girls ages 3 & up. You get any 2 of the following: Dump Truck, Cement Mixer, Tow Truck, Crane Digger.
Delight Little Kids – Ages 3 & Up – With These Better-Made Friction Toy Construction Trucks, Designed to Roll Forward, Rock Up & Down, Spin & Even Do Stunts.
Let's face it. Toddlers and preschoolers love anything that moves.
So, you can be sure they'll be thrilled with these Thin Air Toys Crazy Trucks.
Read More