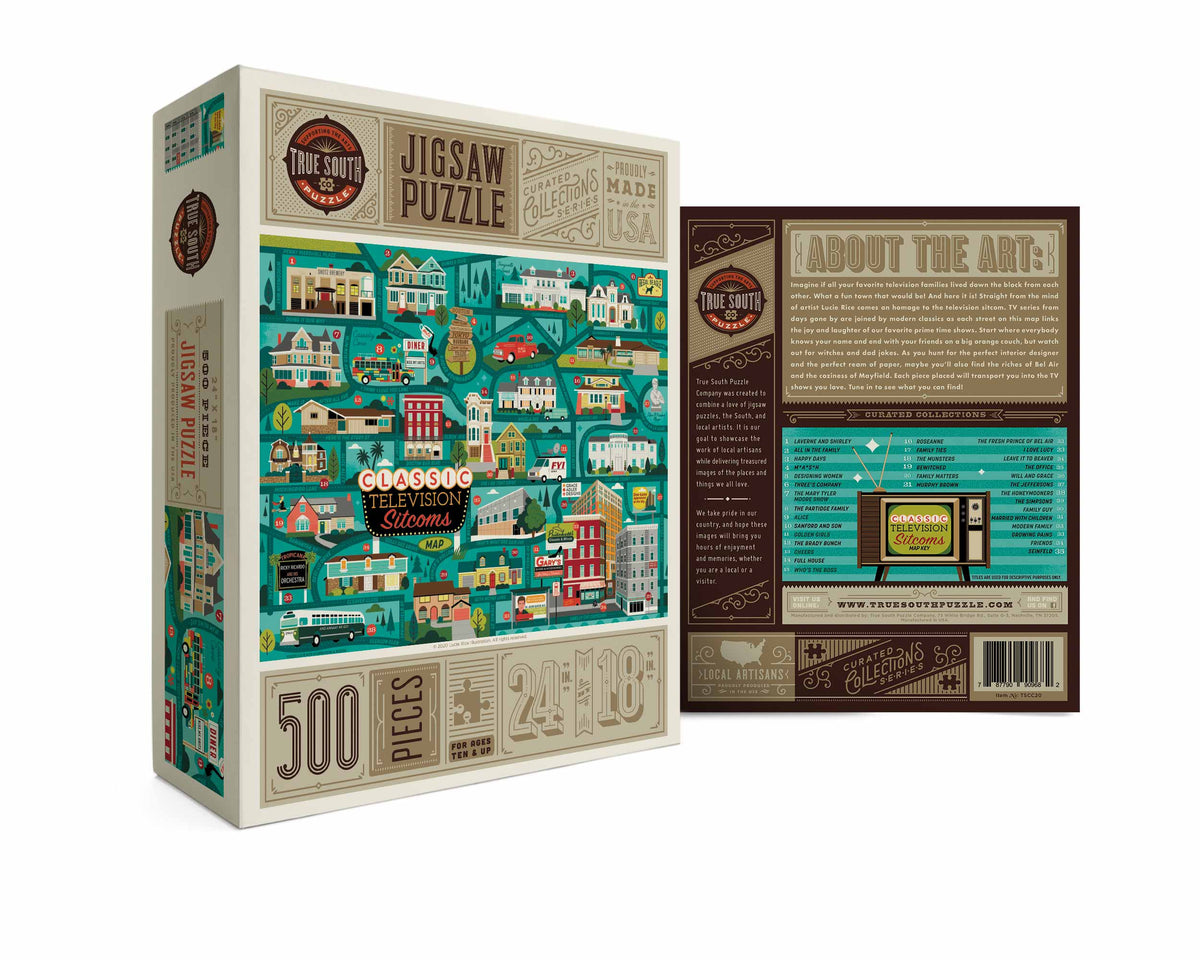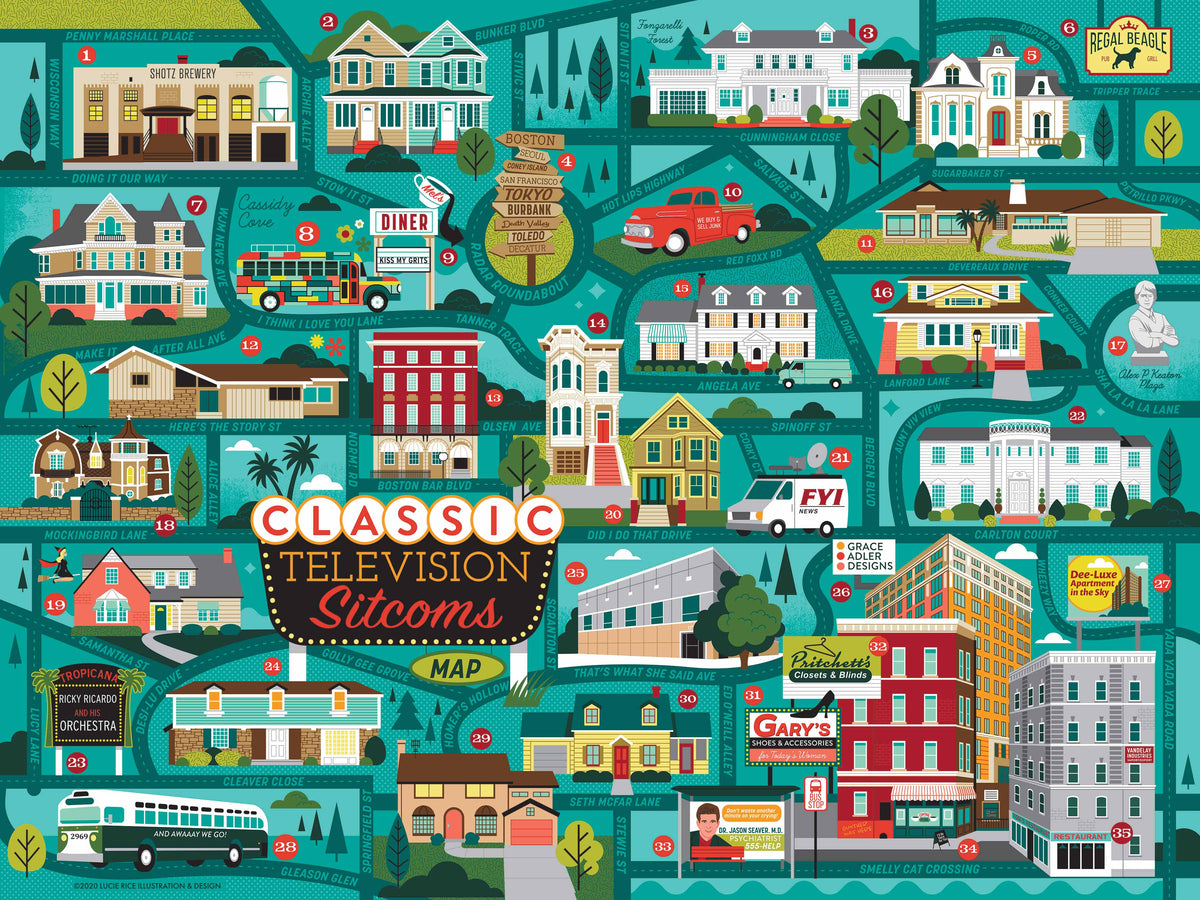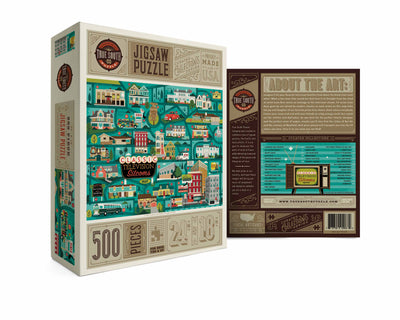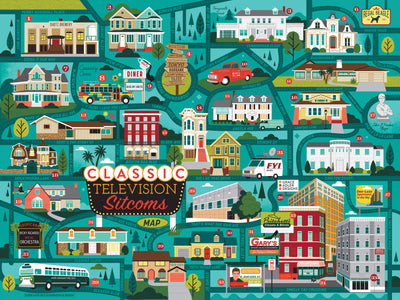 Puzzle
Classic Sitcoms Map Puzzle
Straight from the mind of artist Lucie Rice comes an homage to the television sitcom. TV series from days gone by are joined by modern classic as each street on this map links the joy and laughter of our favoite prime time shows. Each piece will transport you into the TV shows you love. Tune in to see what you can find!
500 piece puzzle measuring 24 x 18
Read More
Brand
True South Puzzle Co.
Out of Stock

Love Stamps - 1000pc Puzzle

Out of Stock

Hostess Snacks - 1000pc Puzzle

New!

Out of Stock

Love in the Wild - 500pc Puzzle

New!

Out of Stock

World of African Animals - 750pc Puzzle

New!

Out of Stock

United States of Ice Cream Puzzle

New!

Out of Stock

Happy Plants Family Puzzle

New!

Out of Stock

Parisian Life Panoramic Puzzle

New!

Out of Stock

Coffee & Cake 500pc Puzzle

New!

Out of Stock

Classic Literary Map Puzzle

New!

Out of Stock

Legendary Women of Country Music Puzzle