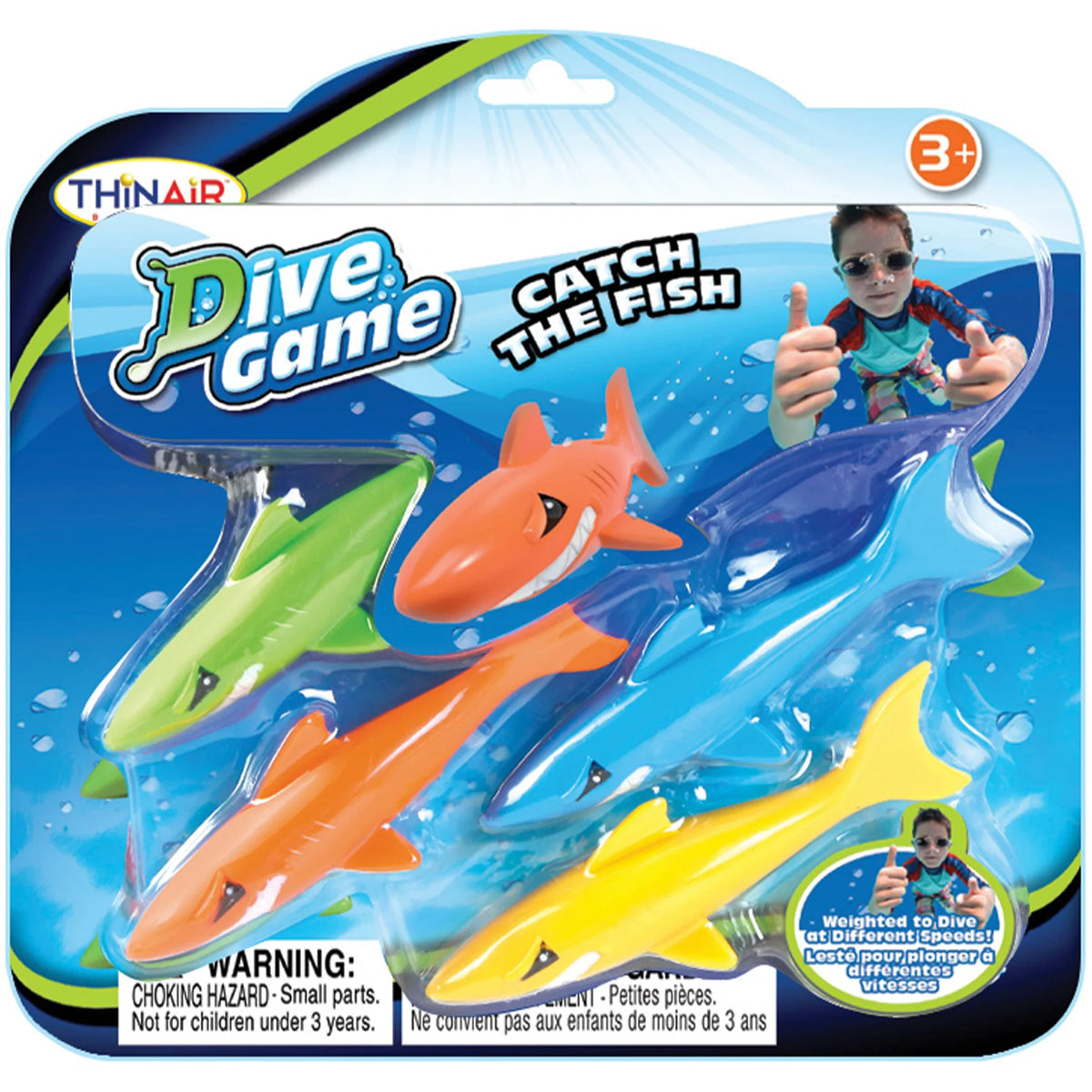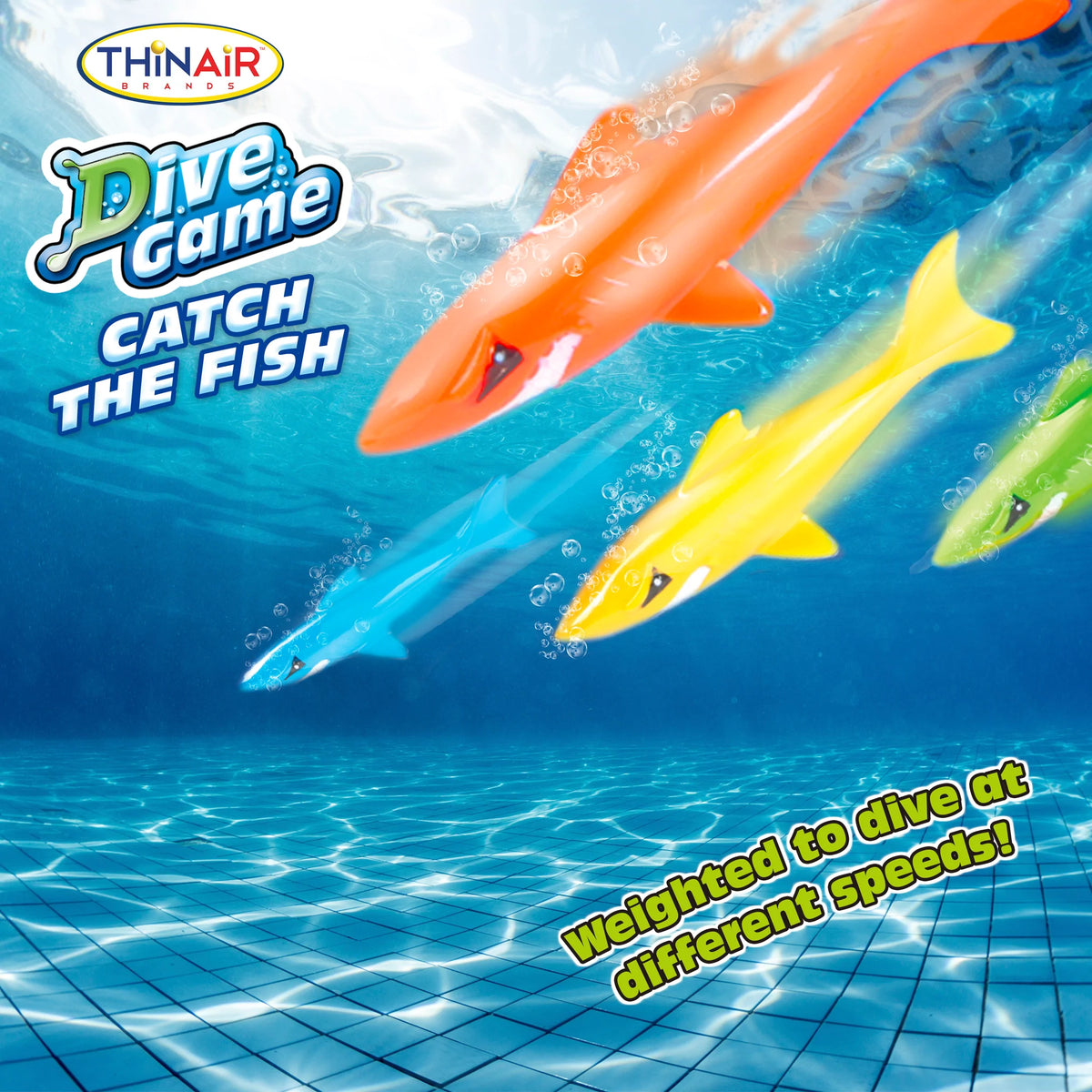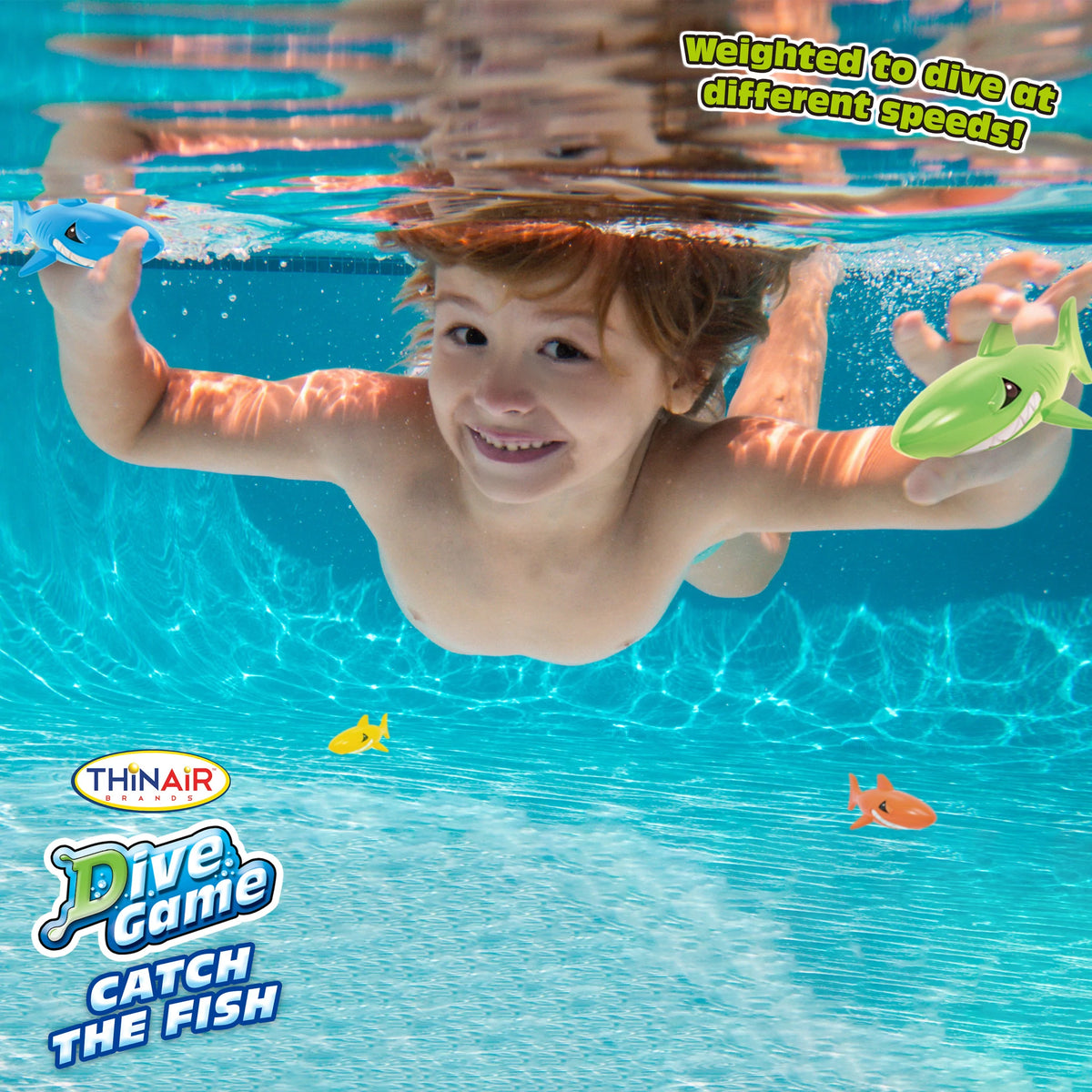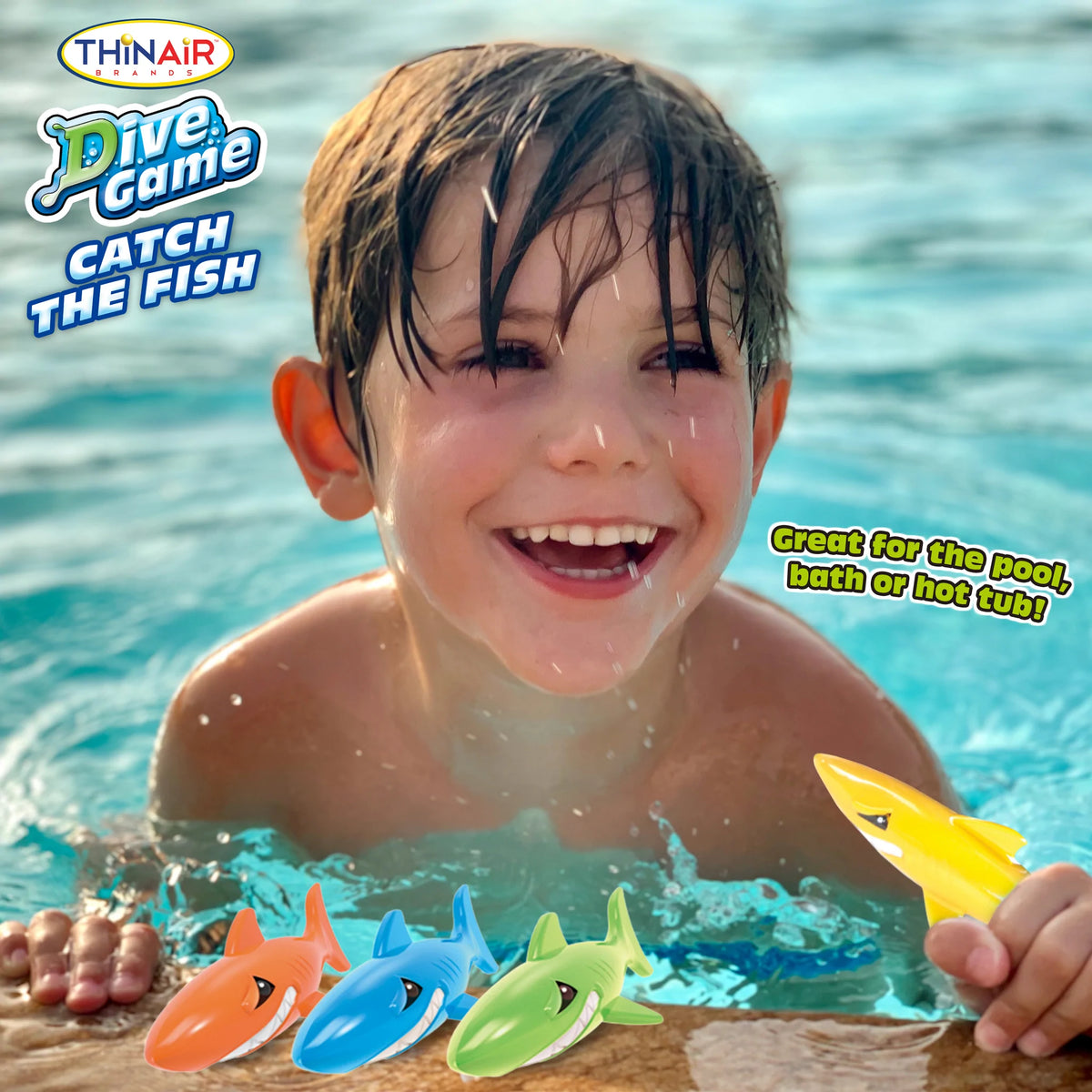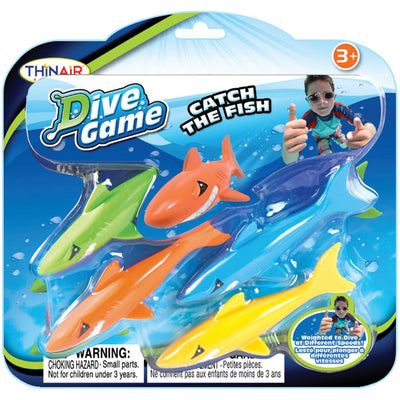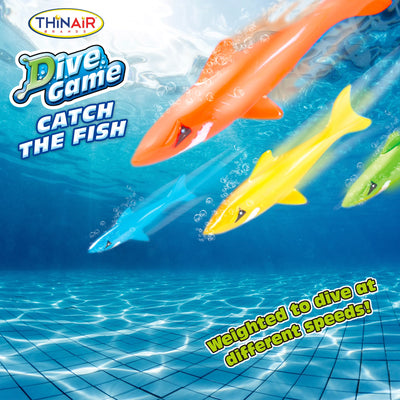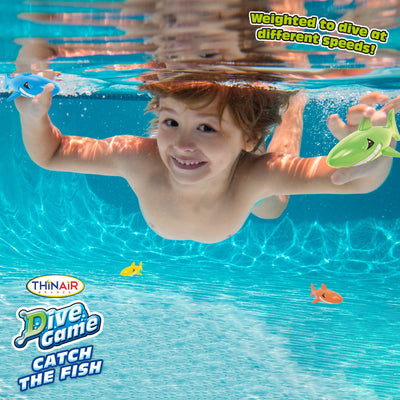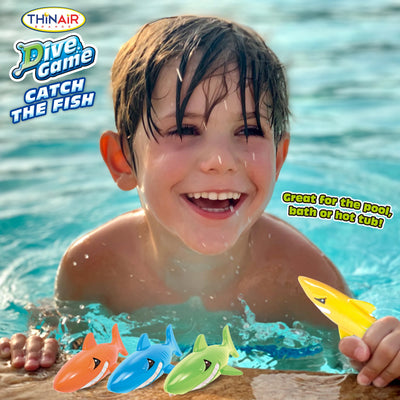 Catch the Fish: Dive Game
Help Youngsters Dive into Swimming: Are your kids learning to swim? Or just getting used to the water? They'll love diving for these colorful fish toys with that dive at different speeds and angles. 
Make Bath Time a Total Blast: Looking for surefire ways to get your toddler into the tub? Try this adorable bath toy. Comes with 5 different diving fish, to the immense delight of young children.

Perfect Pool Party Favor & More: You'll never run out of fun-filled ways to enjoy these zany kids' pool toys. With each order, you'll receive a package of 5 randomly selected colors and shapes. Each dive differently in the tub, pool, or hot tub.
Designed for pool, bath & hot tub, this colorful set of fish dive at different speeds and angles. Then it instantly sinks to the bottom for fetching.
Even younger kids can easily retrieve it – they simply grab the fish and play. Older kids love diving in to fetch it from the pool's deep end.
As a parent, you'll love it, too. It's your perfect tool for teaching diving skills – or just for enjoying quality time with your kids.
Brought to You by a Respected USA Company, This Versatile Pool Toy:
• Features premium construction with durable ABS plastic
• Meets or exceeds all safety standards set by the US & Canadian governments
• Arrives in a cute, colorful packaging, ready for instant gifting
For ages 3 and up.
Read More