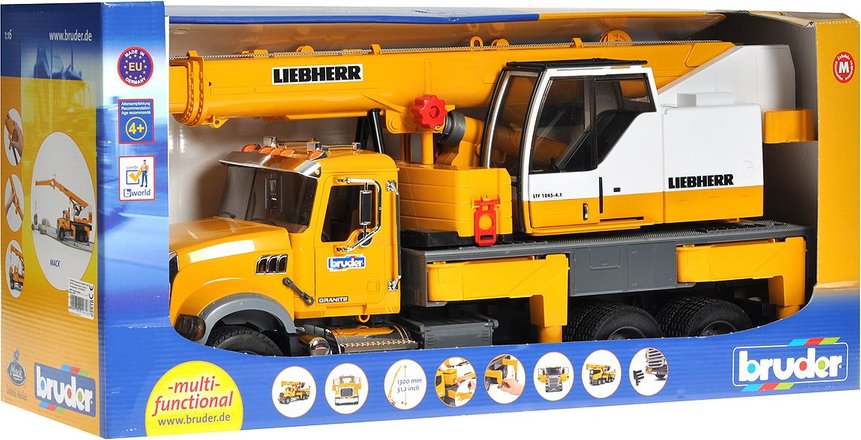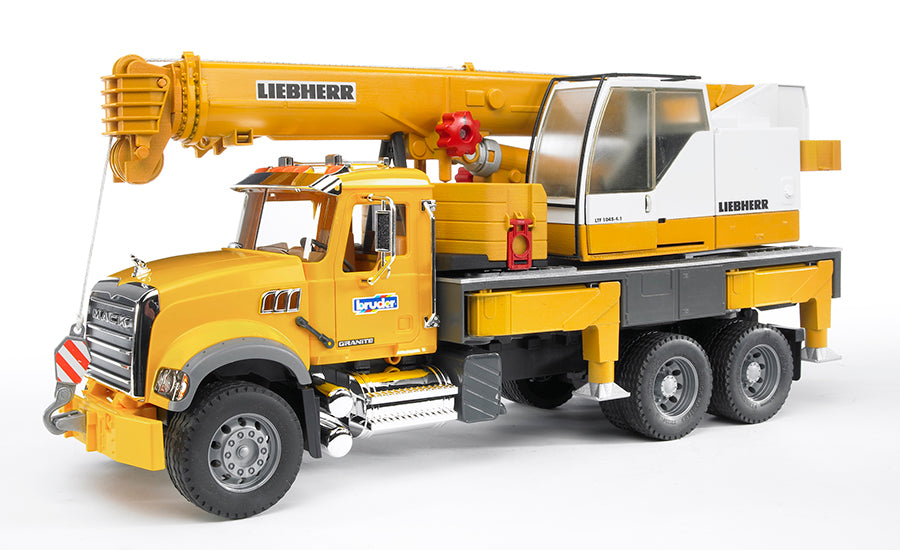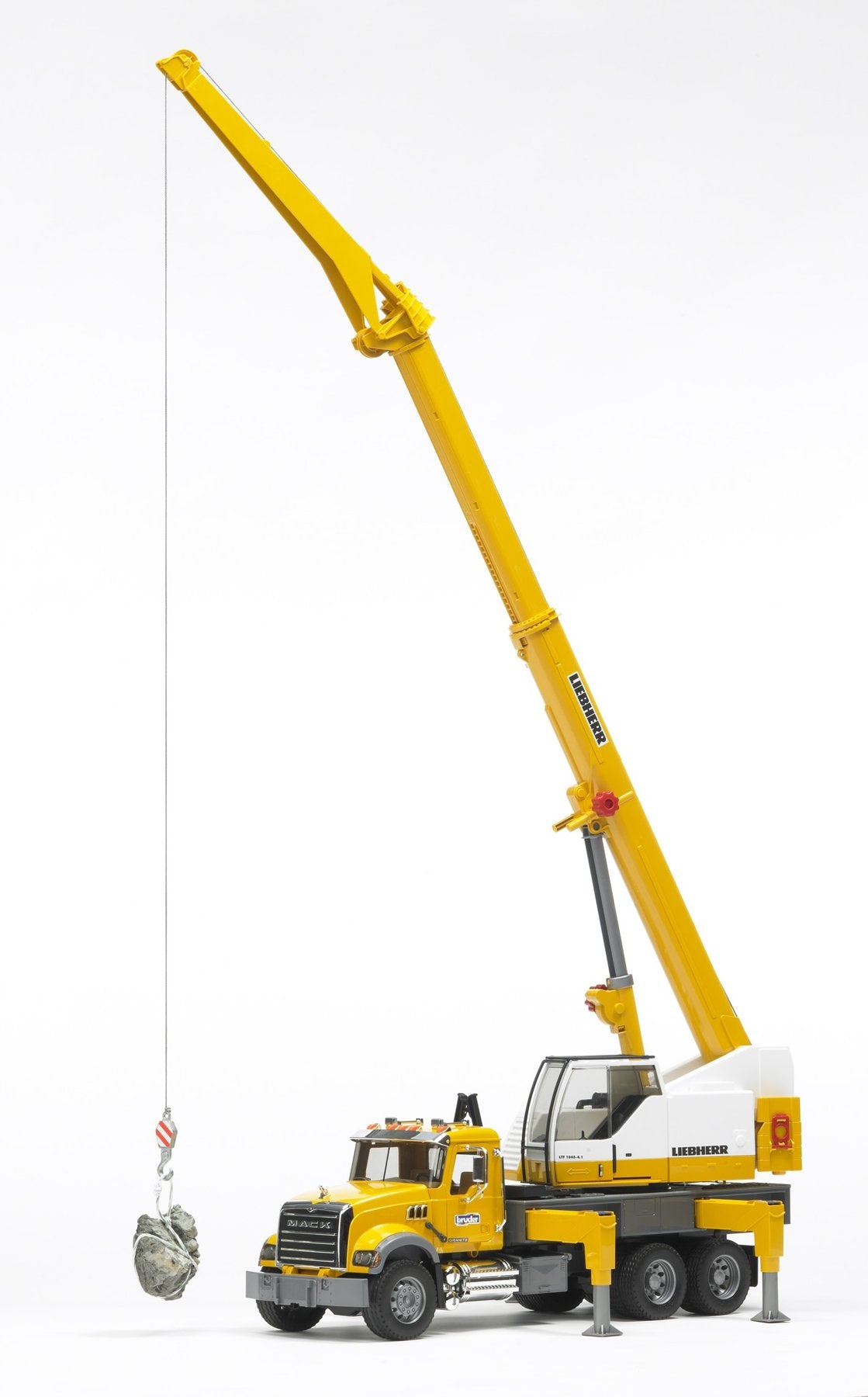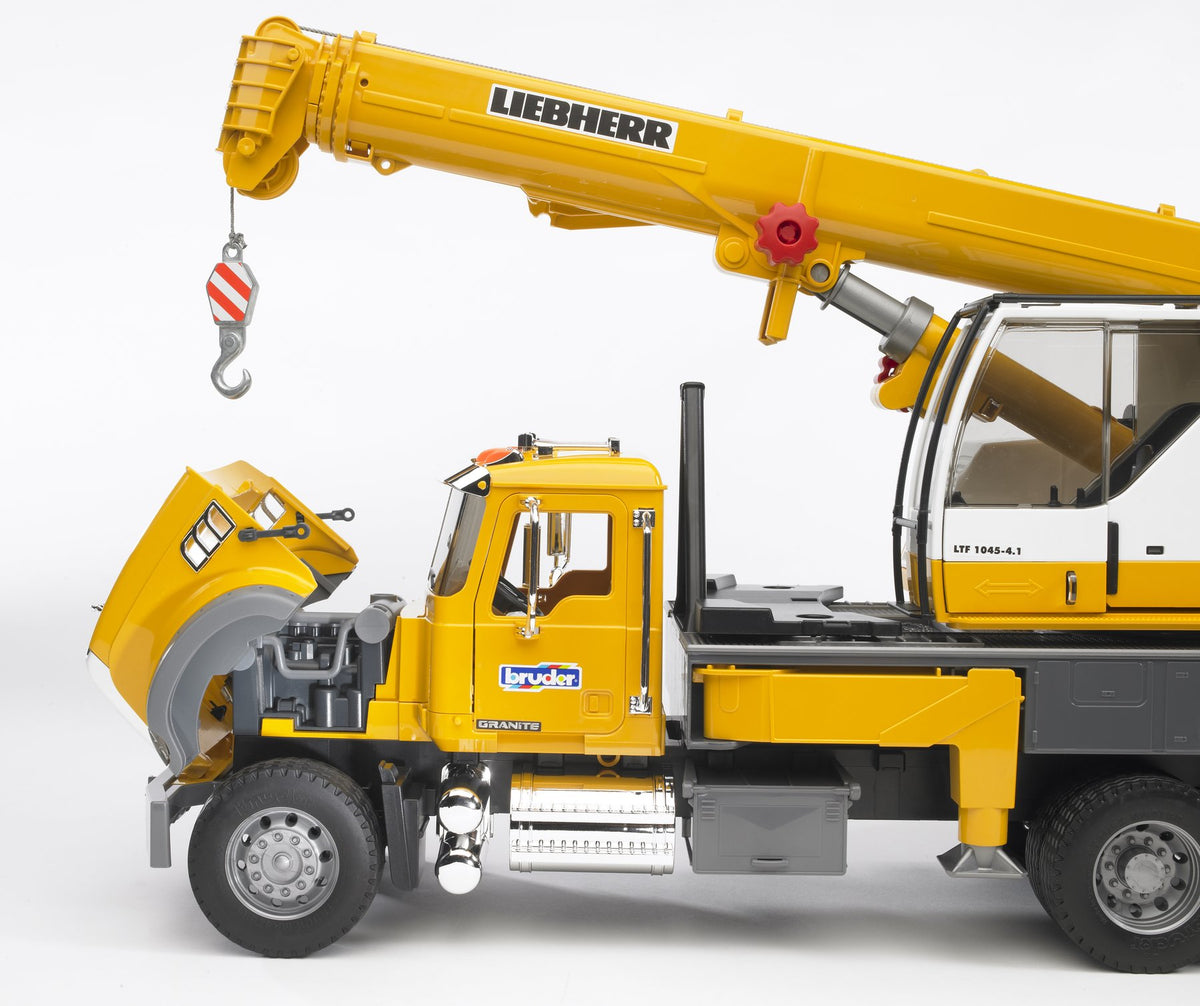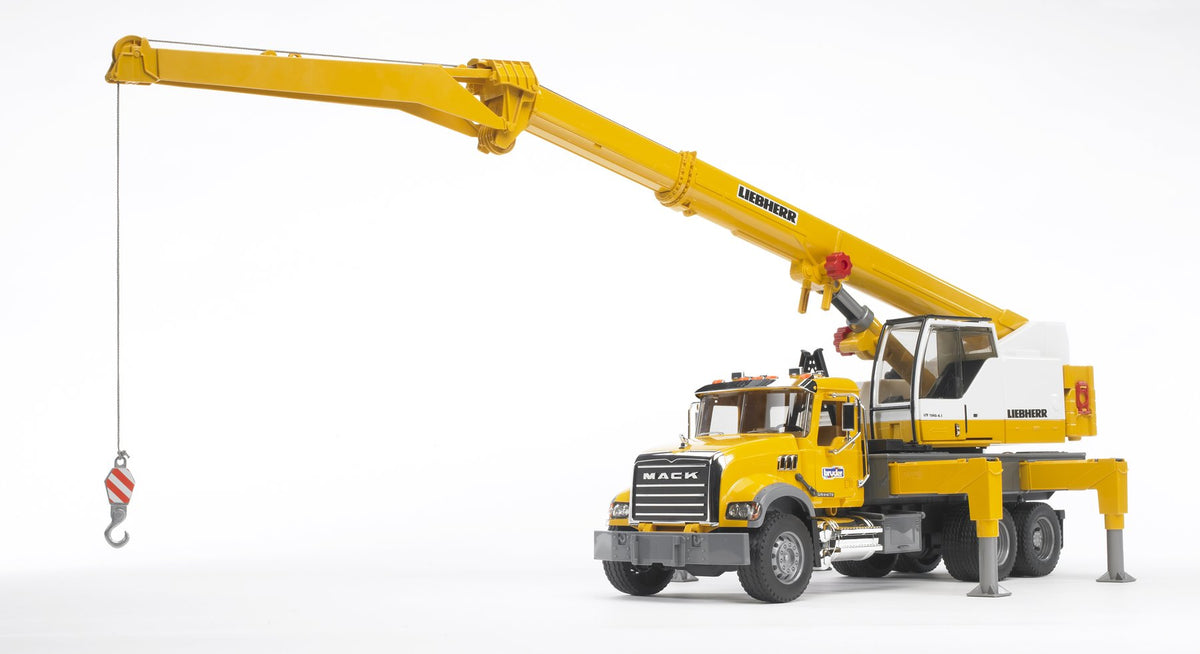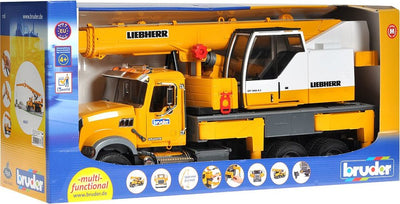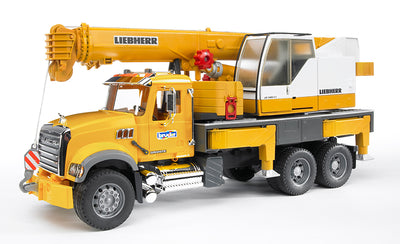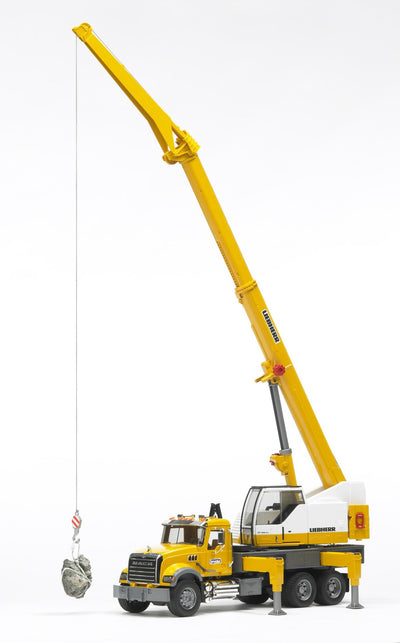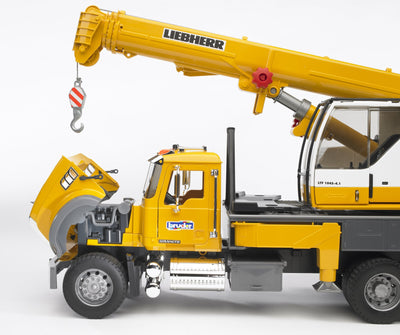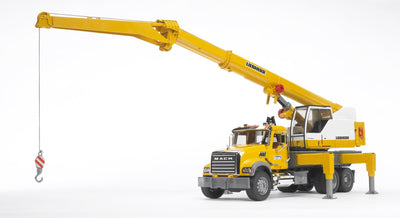 Vehicles
MACK Granite Liebherr Crane Truck
This Mack Granite Liebherr Crane Truck by Bruder offers children realistic and active playing fun.
The boom on the Mack Crane Truck extends to 50 inches tall, with an extension piece that snaps on to the end of the boom. The telescopic and height-adjustable jib works with a patented adjusting cylinder and there is a device for quick and noiseless lowering of the die cast hook. There are 4 outriggers (stabilizer legs) to ensure the highest degree of stability, as well as, a counter weight can be filled with sand to balance the load of the crane. The Mack Truck has swing-out mirrors, soft rubber-like sculptured tires and a view of the motor unit when the hood is unlatched. The Operator's Cab has a sliding panel door for easy access and the crane swivels 360°.
This Mack Crane Truck is made with the highest quality plastic and the superior detail that is expected of a Bruder Truck.
Dimensions
For ages 4 and up.
*Note: Due to size, we may not be able to ship this item. Please call the store for a shipping quote.*
Read More