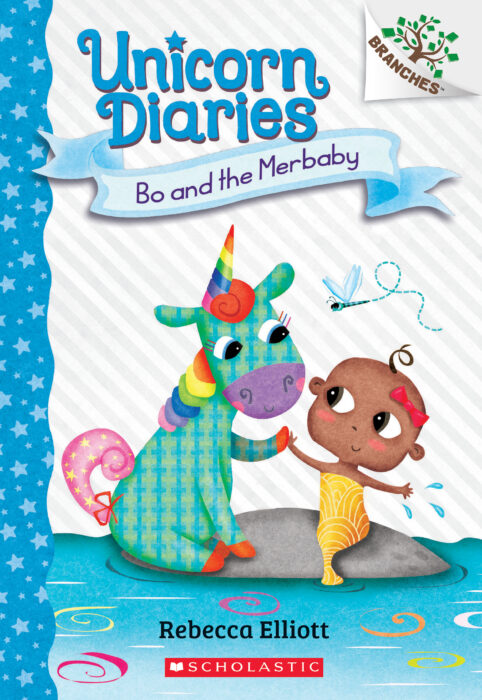 Unicorn Diaries #5: Bo and the Merbaby
In the fifth book of USA Today bestselling author Rebecca Elliott's Unicorn Diaries series, unicorn Bo and friends set out to help merbaby Flo, who was born unable to swim on her own.
On their journey to find legendary demigod, The Golden Fish, to help them help Flo, they meet a friendly werewolf and learn some cool new water tricks! At the end of the day, they learn that merbaby Flo is perfect just the way she is.
With full-color artwork throughout and plenty of smiles, your young reader won't be able to put this book down!
For ages 5 to 7. 
Read More