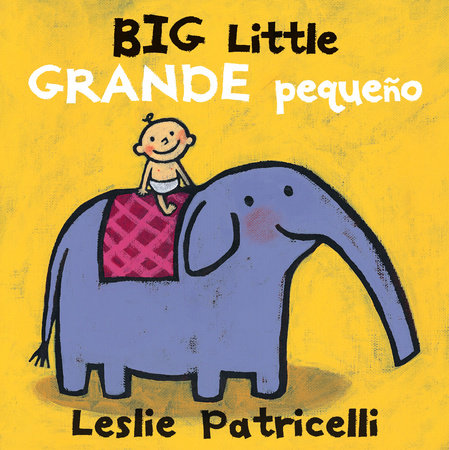 Spanish Books
Big Little / Grande pequeño
Ladies are big, but ladybugs are little. Heads are big, but toes are little. Illustrated in a bright, graphic style, Leslie Patricelli's bald, hilariously expressive baby acts out each pair of opposites with comically dramatic effect.
Algunas cosas son grandes.
Algunas cosas son pequeñas.
¡Pero todas las cosas son DIVERTIDAS!
Read More
Brand
Penguin Random House
New!

Out of Stock

Out of Stock

Big Little / Grande pequeño

New!

Out of Stock

Axel la camioneta: Un camino rocoso

Out of Stock

Press Start #1: (SP) Fin del Juego

New!

Out of Stock

New!

Out of Stock

Bate bate, ¡disparate! Mad Libs

New!

Out of Stock

Diario de un Unicornio #2: Iris y el cachorro de dragón (Bo and the Dragon-Pup)