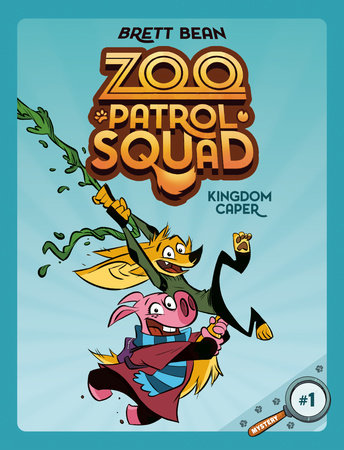 Graphic Novels
Zoo Patrol Squad #1: Kingdom Caper
Crack the case with the Zoo Patrol Squad in this series of younger graphic novels filled with zany animals, wild adventures, and unbelievable mysteries. Perfect for fans of Dogman and InvestiGators!

The lion has gone missing? The king cobra has vanished? Sounds like a job for the Zoo Patrol Squad!

Outgoing Penny the Pig has left the petting zoo behind in search of adventure! When she runs into Fennlock Fox in the midst of a karate-chop action sequence, she thinks she's found a partner with the perfect koala-fications. There's just one problem—Fennlock has never actually left the safety of his cage. But when animals start disappearing all over, launching the zoo into total panda-monium, will Fennlock be able to help Penny save the day? 
For ages 6 to 9.
Read More
Brand
Penguin Random House