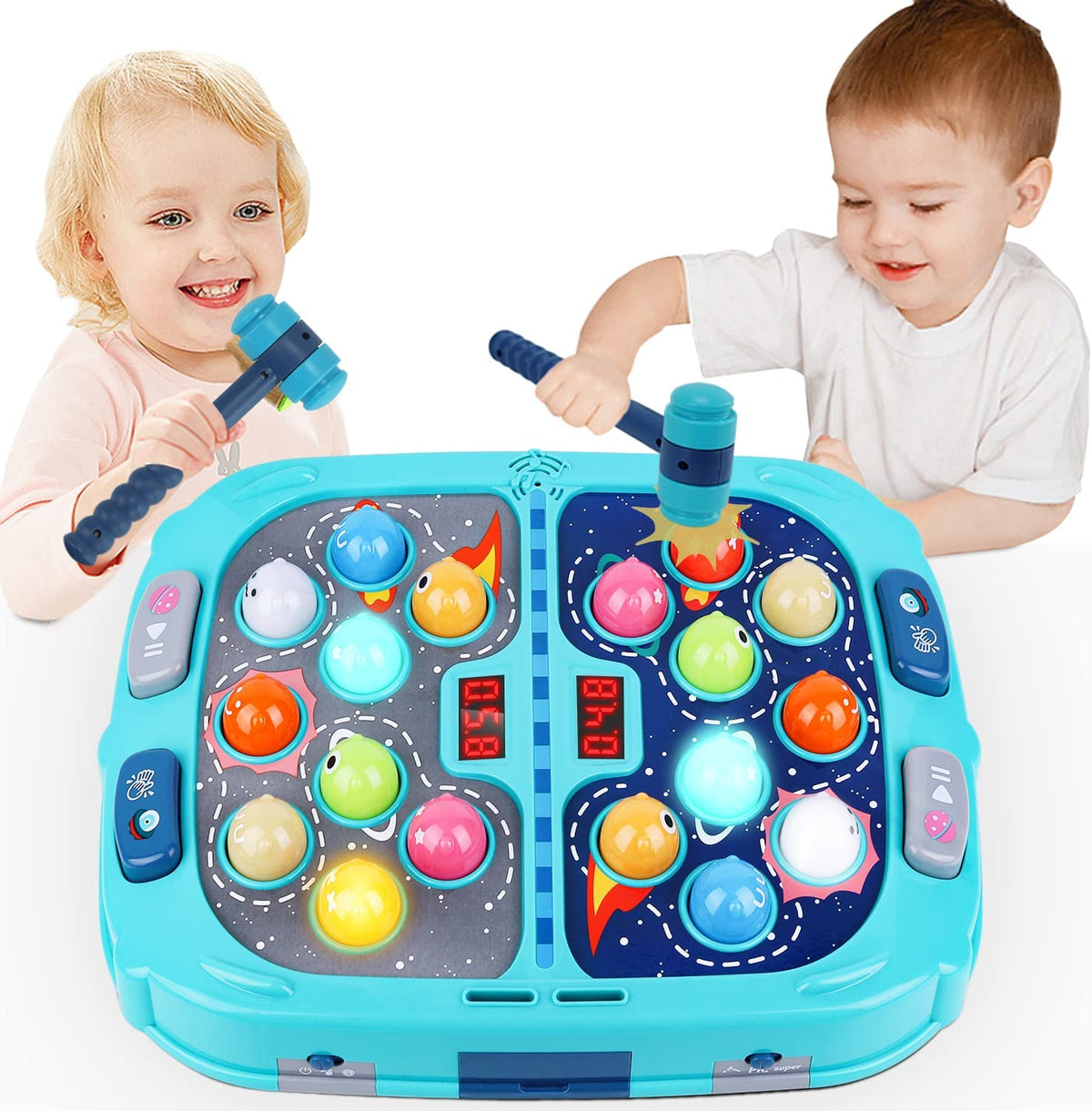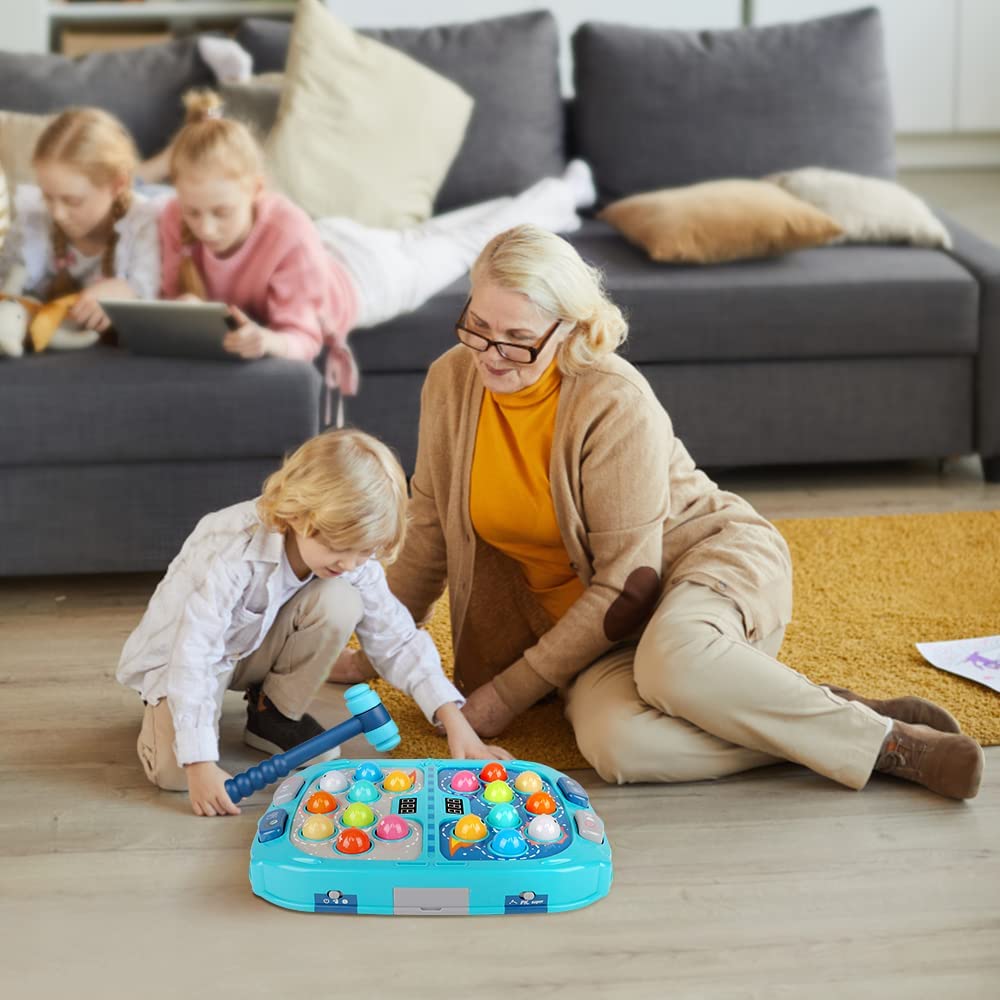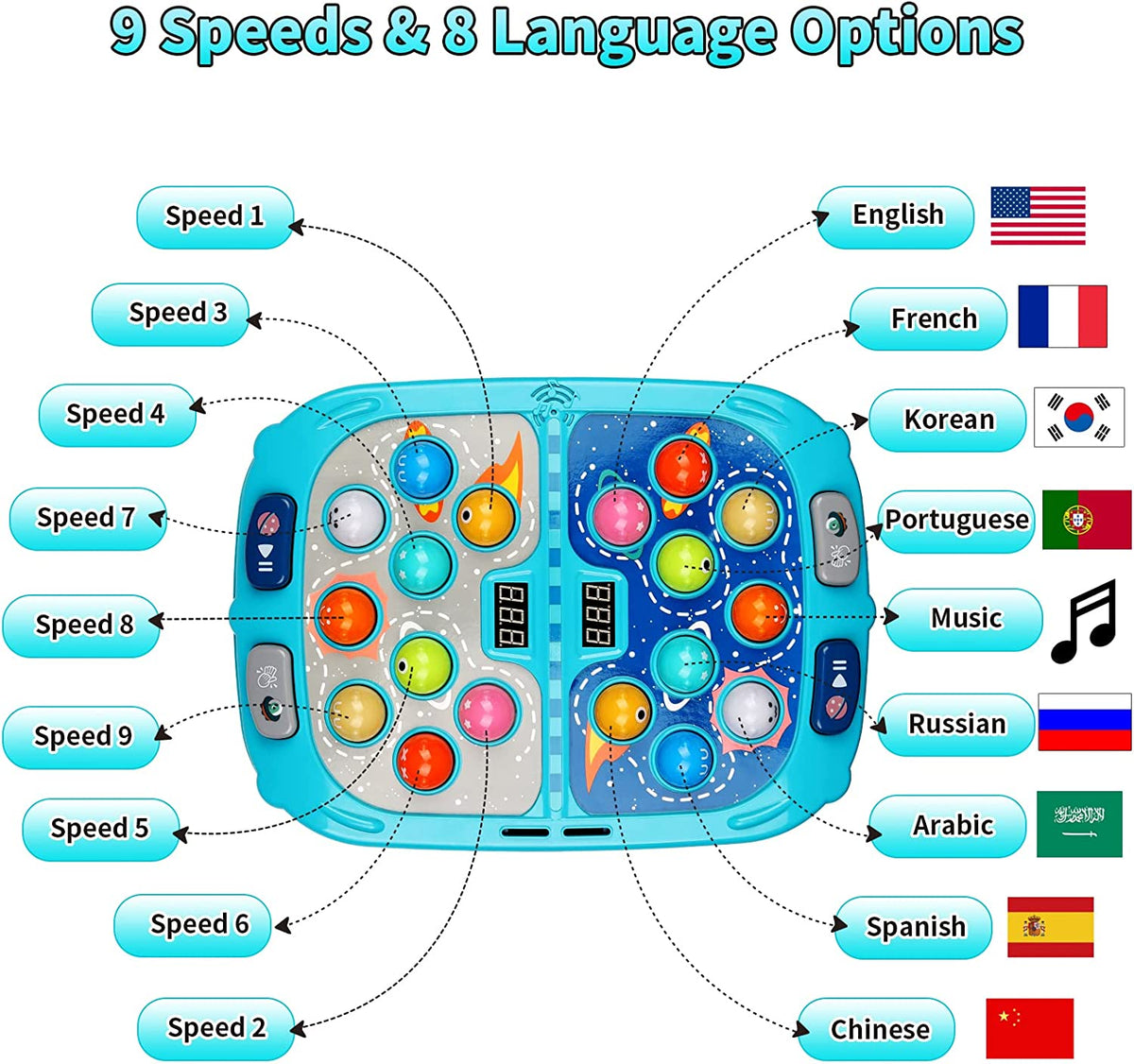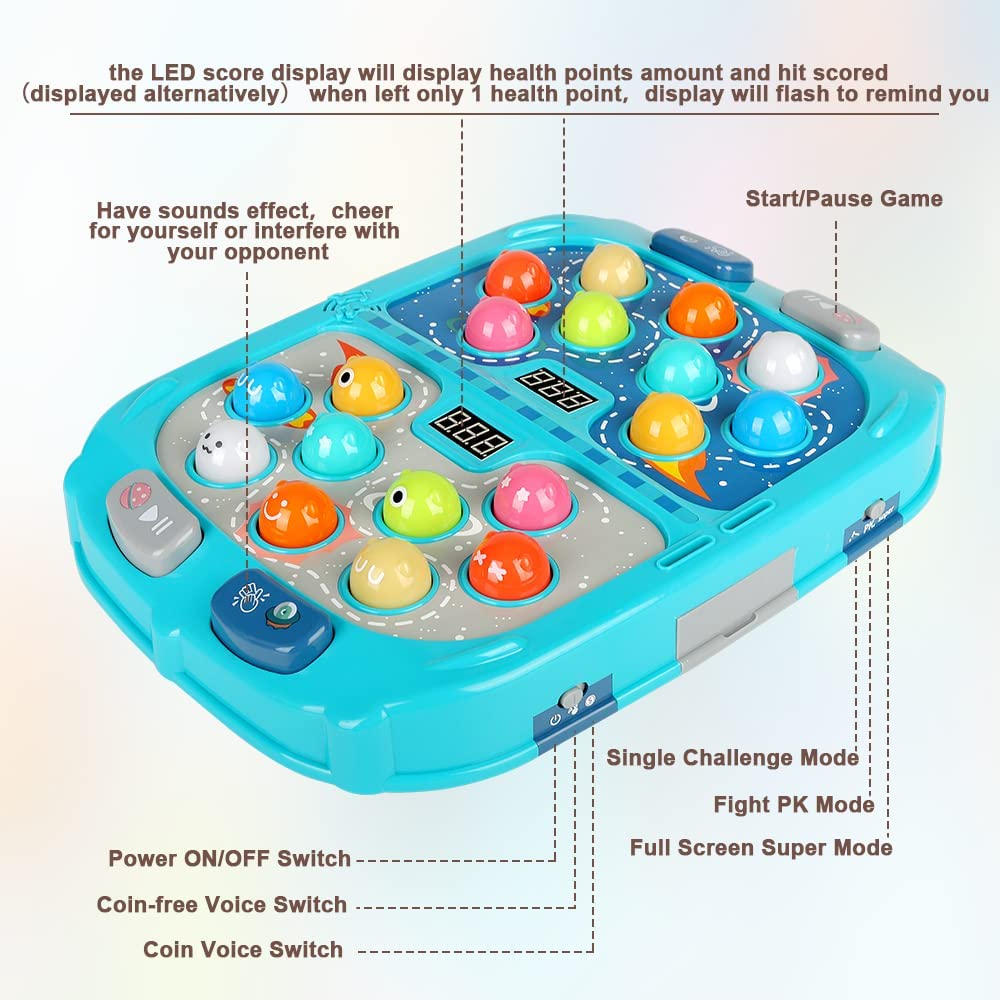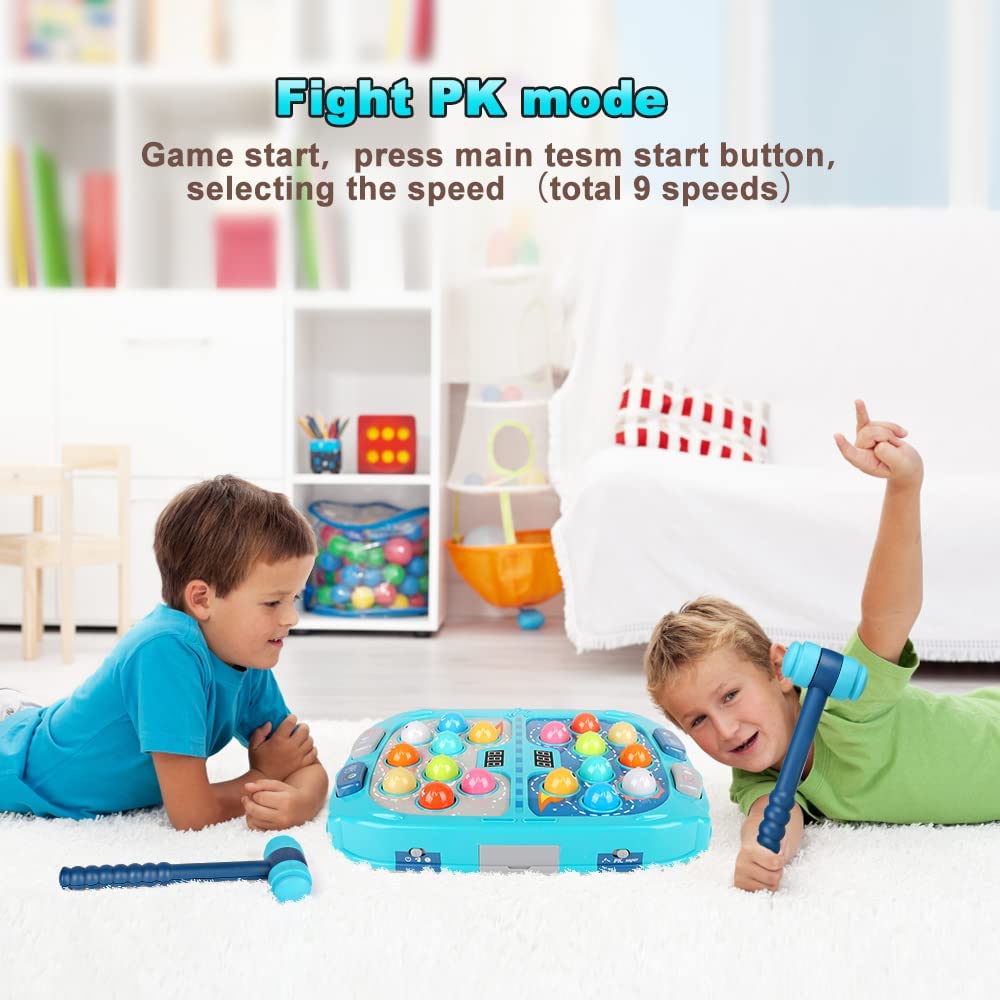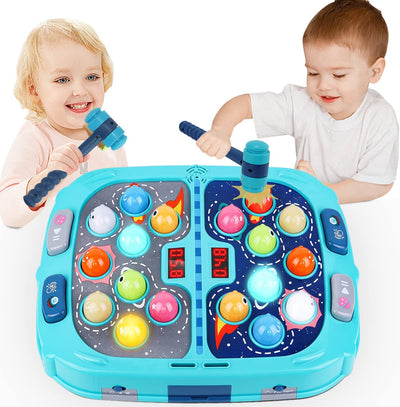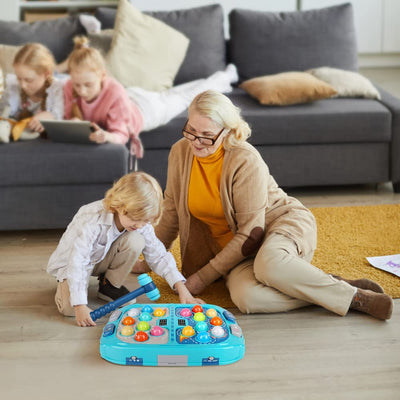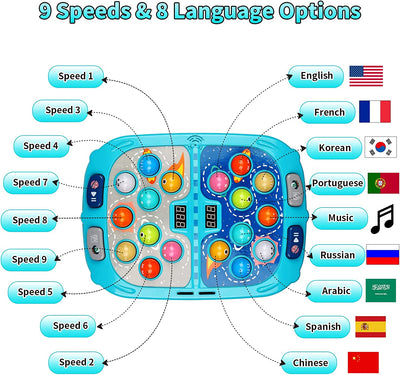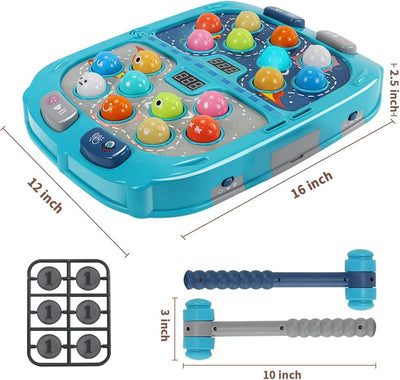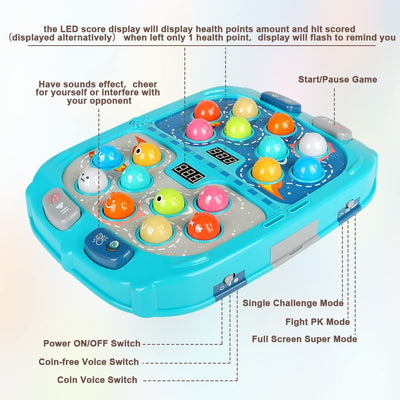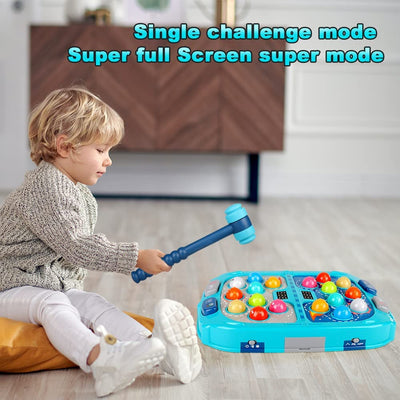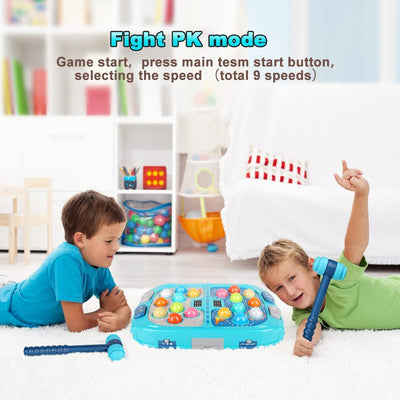 Play
Whack Attack Space Moles
The game measures 12" x 16", and has more target balls (18, not just 10), 2 mallets, and 2 score displays, 3 game modes, 9 speeds, 8 languages(for voice prompt). Fun for solo or multi-player competition, for kids and grown-ups too, to sharpen hand-eye coordination, motor skill and to enhance parent-child interaction.
Ditch the TV, cellphone, computer, both parents and kids, begin a whac-a-mole family game to increase the parent-child interactive, reignite family night. The colorful balls help the young recognize colors and explore this colorful world. The lights and sound effects keep the tot entertained, engaged and encouraged. This game certainly helps with hand-eye coordination, brain development, competition and teamwork.
The toy is rating for all ages since it has more setting options to make it more or less challenging: 3 game modes(Single mode, PK mode, Super mode), and 9 speeds (5 levels under each speed in single or super mode, which gives totally 45 levels to pass), and the ability of multiple target balls (1,2,3) to light up at a time further intensifies the feeling of battling. Best educational toy for kids and stress-reliever for adults.
Read More
New!

Out of Stock

Sequin Smiley Face Heather Grey Sweatpants

New!

Out of Stock

Sequin Smiley Face Hooded Grey Sweatshirt