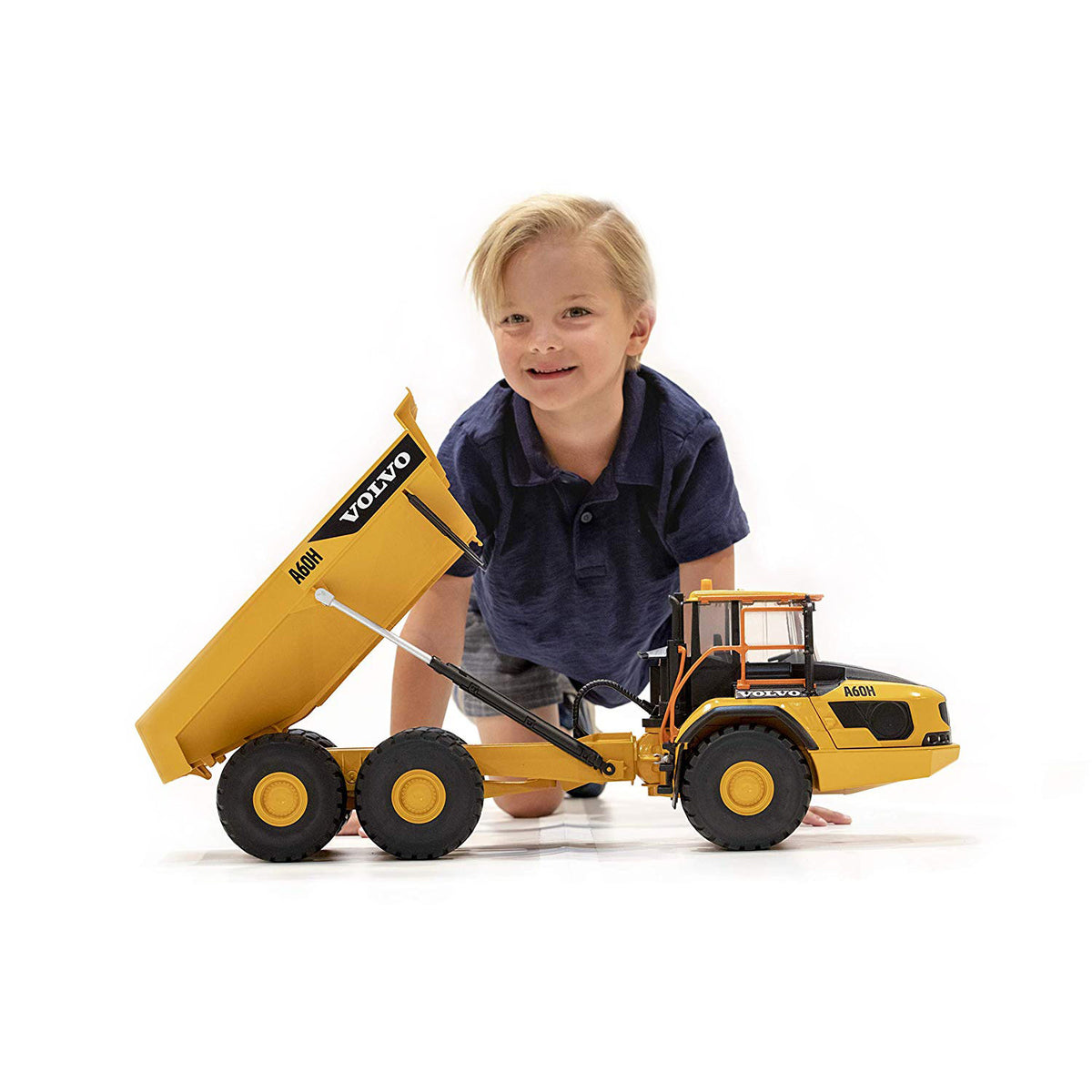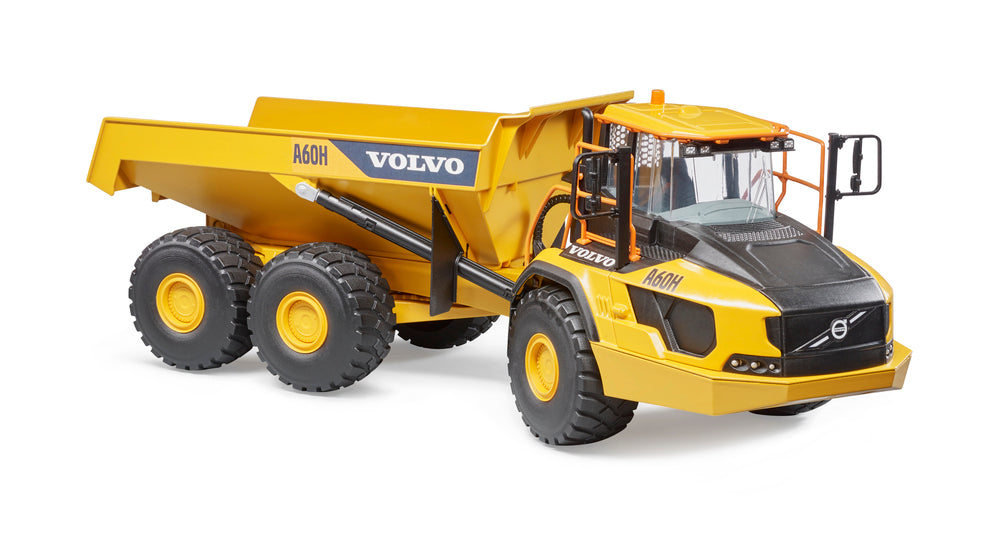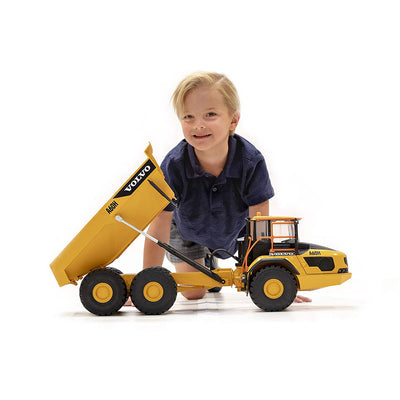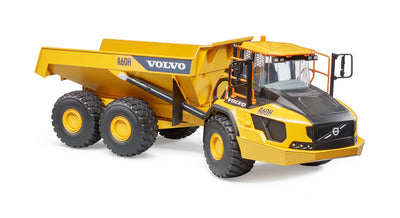 Volvo A60H Hauler
Tippers are true workhorses!
Be it to efficiently transport bulk goods as part of earthmoving, asphalt as part of road construction, overburden in quarries and gravel pits, this tipper can rely on its strengths. As one of the most powerful tippers the Volvo A60H has now been added to the BRUDER themed world of construction equipment.
Just like the real thing, the model guarantees exemplary off-road capabilities thanks to its solid articulated steering in conjunction with massive balloon tyres. One bworld figure can take to the wheel of the vehicle through the roof hatch of the extremely modern cab and young tipper drivers can load and unload the genuine, enormous tipping trough.
Dimensions: 26.8 x 8.9 x 10.4 inch. 
For ages 3 and up.
*Note: Due to size, we may not be able to ship this item. Please call the store for a shipping quote.*
Read More