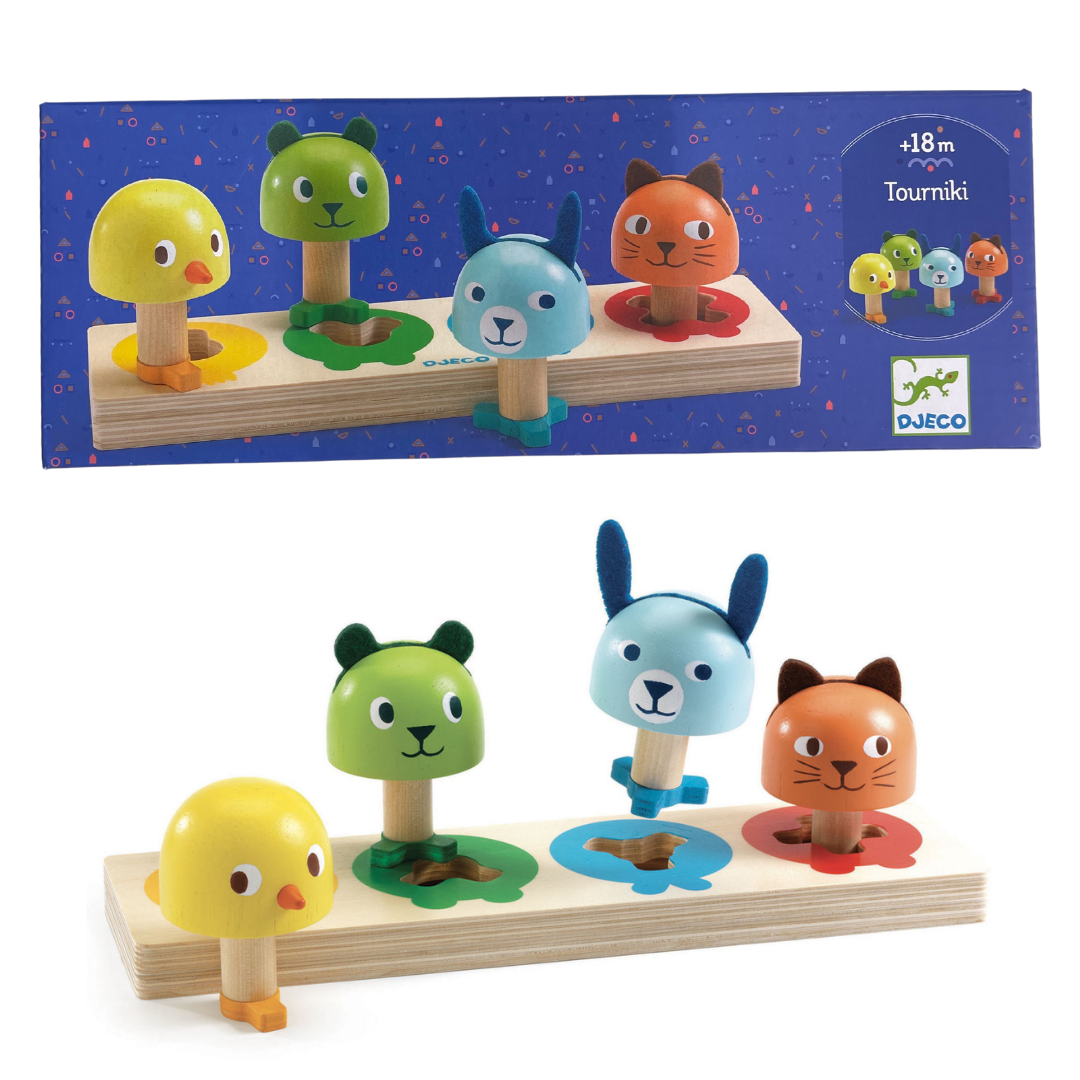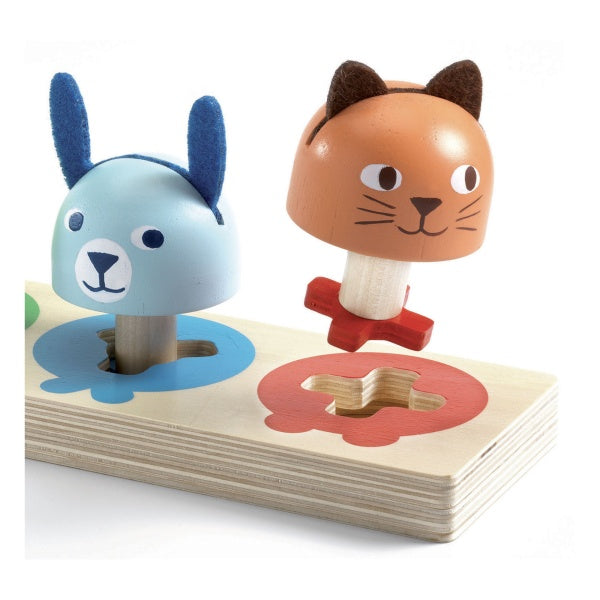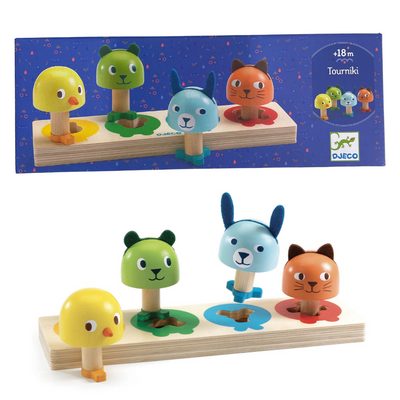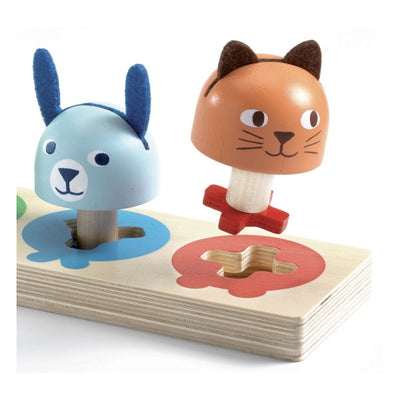 Thinking Puzzles
Tourniki Wooden Puzzle
Where does the green bear go? Little ones will adore placing the animal keys in place and turning them into place.
The design features 4 coloured animals to be placed in the base according to the shape of the feet. The child looks at the shape of the foot to place it and turns the heads to see their face.
The round animal heads are easy for small hands to grasp.
A great way to build fine motor skills and colour recognition.
Contents: 1 base and 4 coloured wooden animals.
Read More
New!

Out of Stock

New!

Out of Stock

New!

Out of Stock

New!

Out of Stock