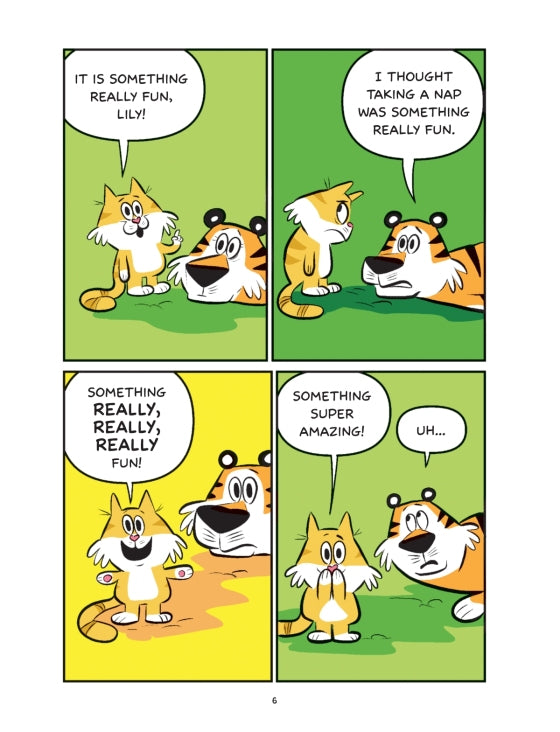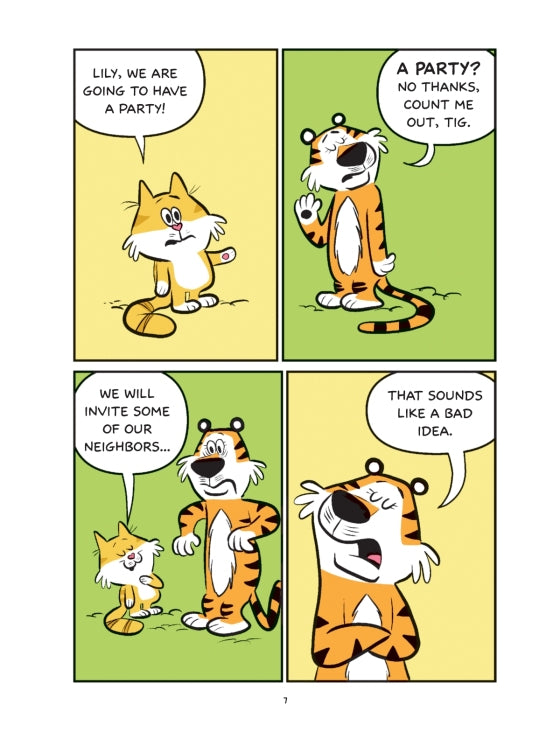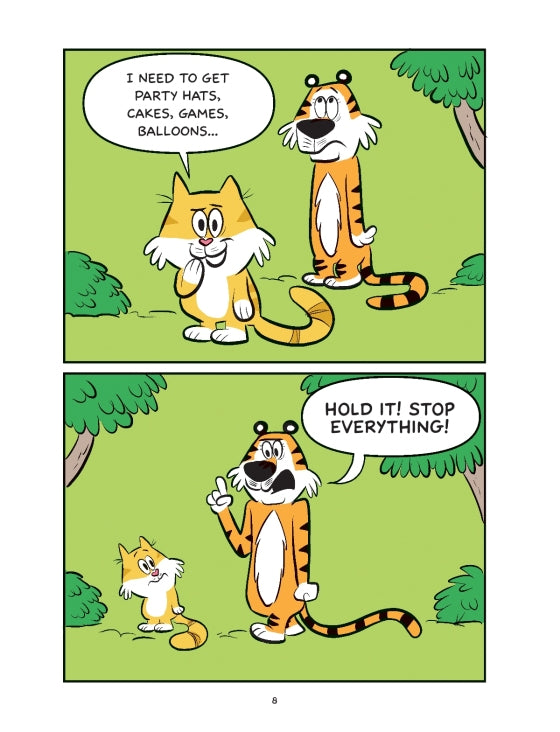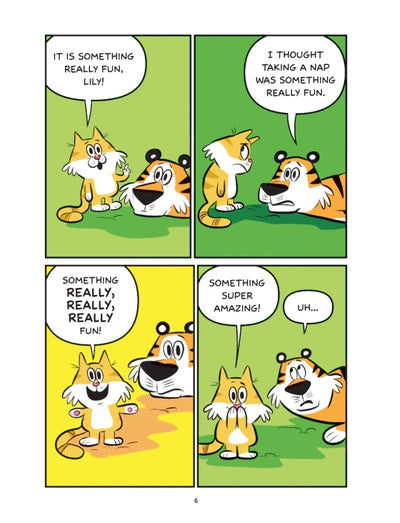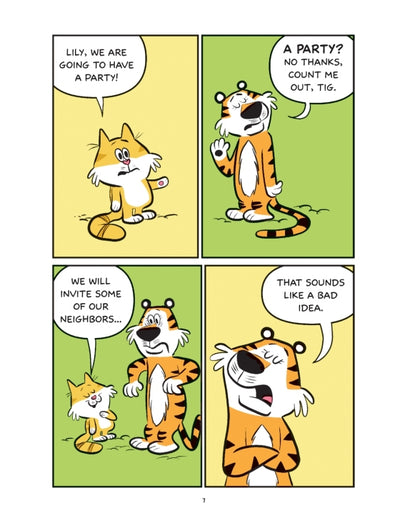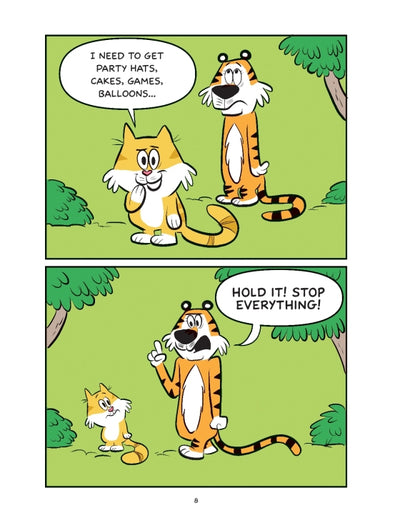 Picture Books
Tig and Lily Book 2: Party Animals
t is time to meet the rest of the zoo with the best party ever! This graphic chapter book series purr-fectly balances fun (feline!) friendship with social emotional learning!

Tig wants to throw a party! The zoo has so many amazing animals, and he hasn't a chance to meet everyone yet! 

Lily is worried about meeting the rest of the zoo. What will they think of her? Will she be able to make new friends…or will everyone be scared of the giant tiger inviting them over for dinner?

For ages 5 to 8.
Read More
Brand
Penguin Random House
New!

Out of Stock

Everything Awesome About Sharks

New!

Out of Stock

Everything Awesome About Dinosaurs

New!

Out of Stock

Dragon Kingdom of Wrenly #10: Out of Darkness

New!

Out of Stock

Hour of Need - The Daring Escape of the Danish Jews during World War II

New!

Out of Stock

New!

Out of Stock

Nell of Gumbling: My Extremely Normal Fairy-Tale Life

New!

Out of Stock

New!

Out of Stock

Zoo Patrol Squad #2: Run, Monster, Run!

New!

Out of Stock

Dragon Masters #24: Dawn of the Light Dragon

New!

Out of Stock

New!

Out of Stock

New!

Out of Stock

Pizza and Taco: Dare to be Scared!

New!

Out of Stock

New!

Out of Stock

New!

Out of Stock

Warriors: A Thief in Thunderclan

Out of Stock

Maker Comics: Conduct a Science Experiment

New!

Out of Stock

New!

Out of Stock

New!

Out of Stock

Charlie Thorne & the Curse of Cleopatra

New!

Out of Stock

Baby Sitters Little Sister Graphix #3 Karen's Worst Day