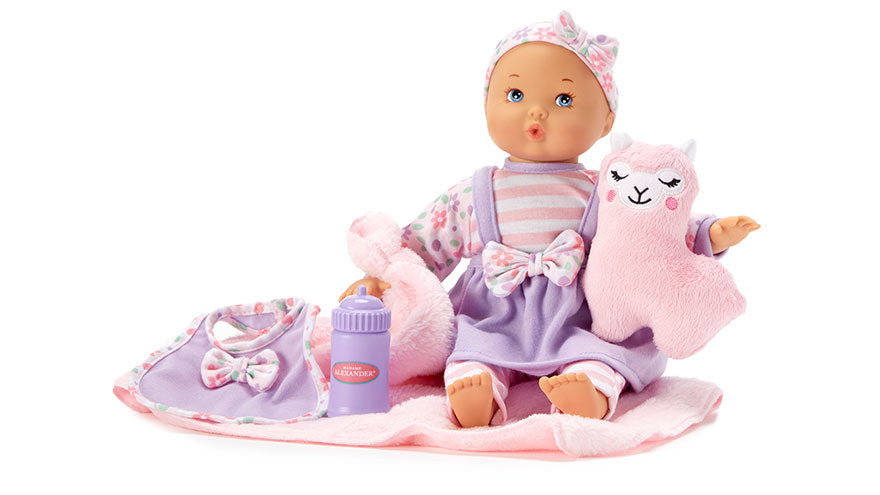 Sweet Baby Nursery Little Love Essentials
Sweet Baby Nursery dolls are perfect for tiny hands.
These 12" baby dolls are designed to engage little ones' senses. All are crafted of baby-safe materials, from their soft fabric bodies and outfits to their molded faces.
Little Love Essentials includes a plush llama, bib blanket and bottle. 
For ages 2 and up. 
Read More