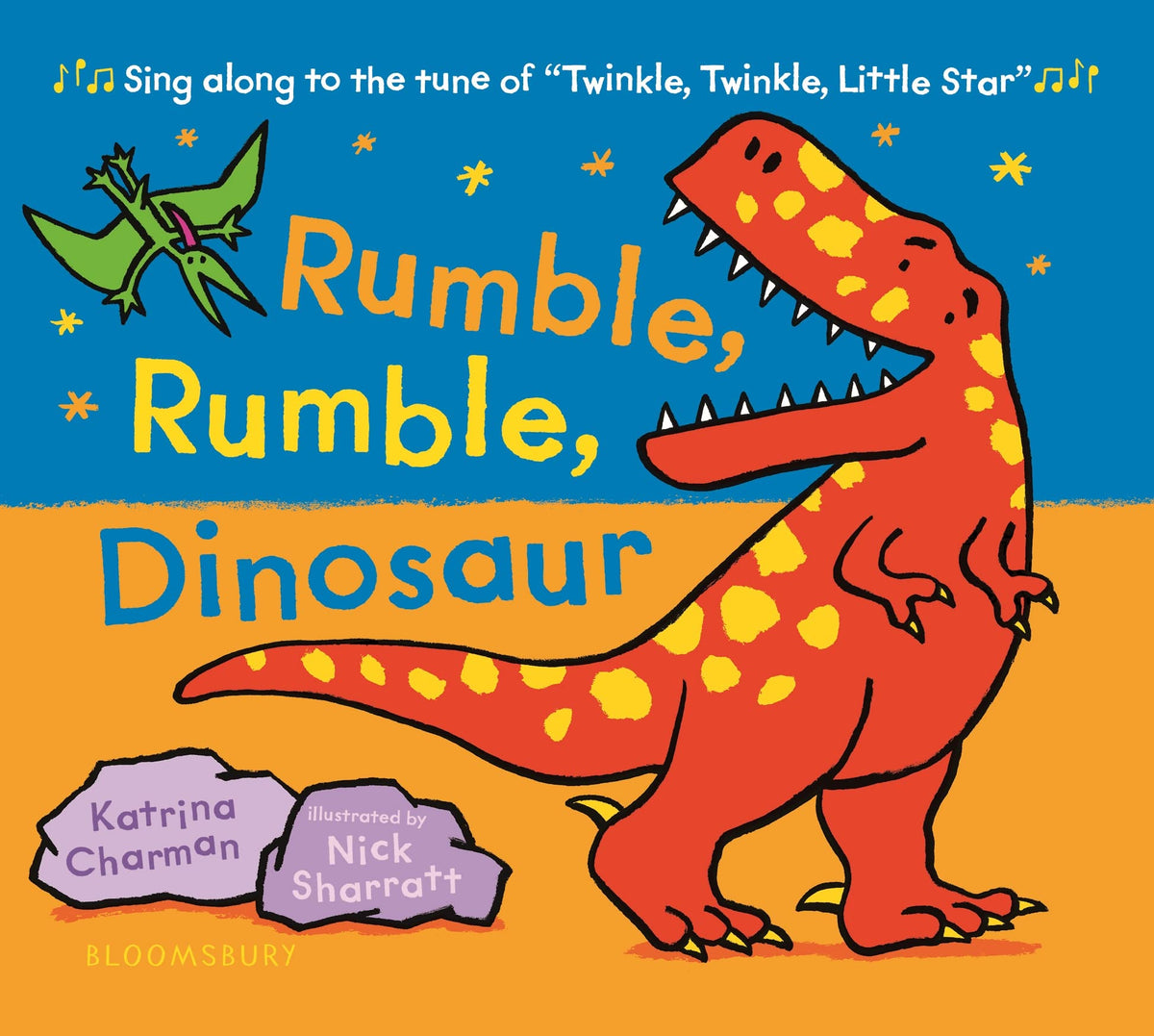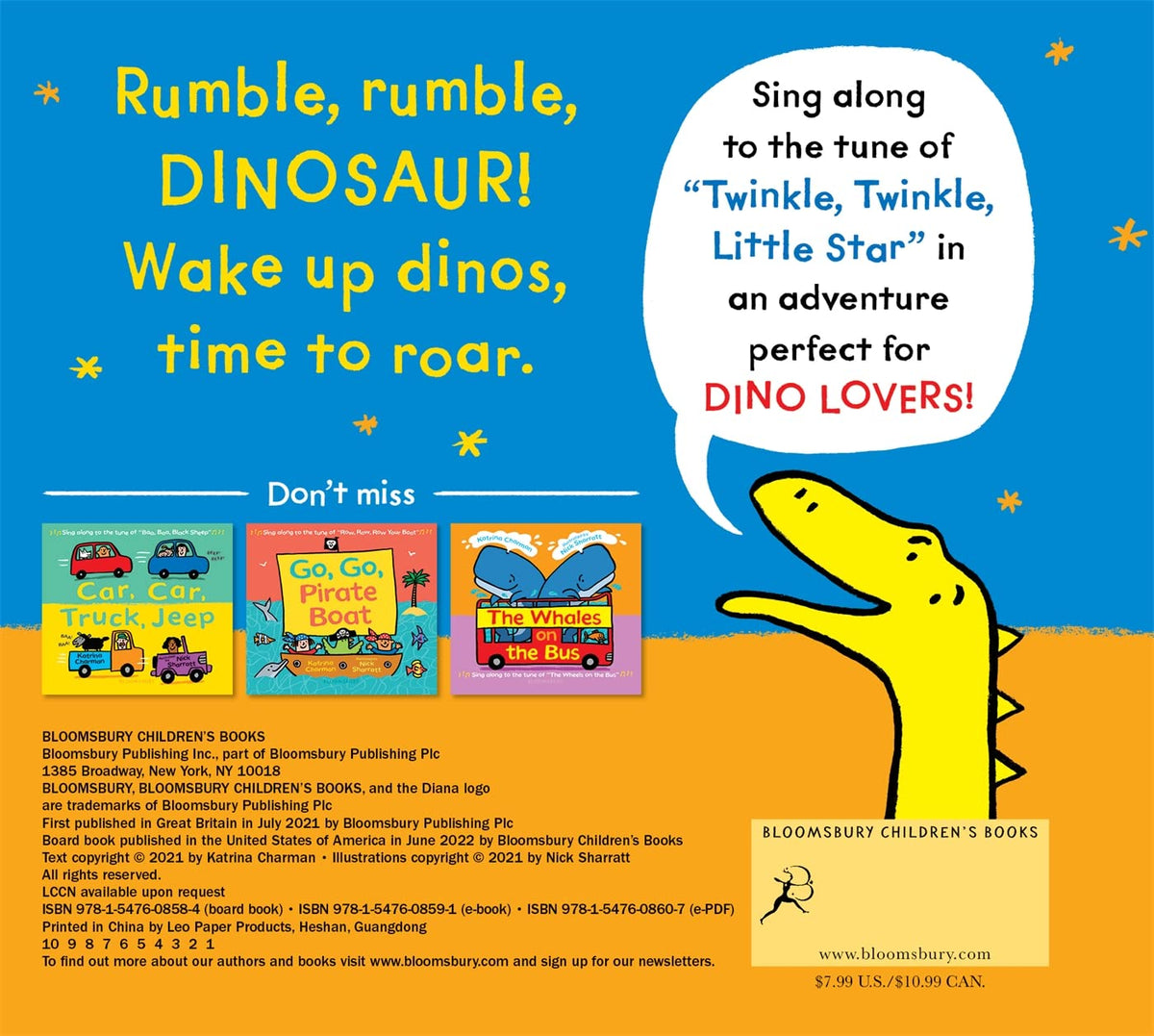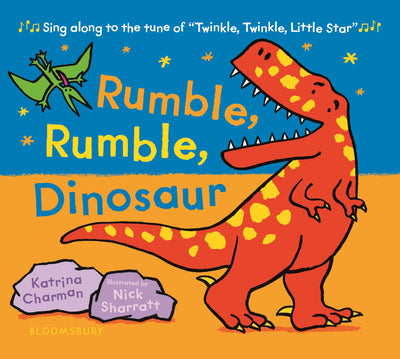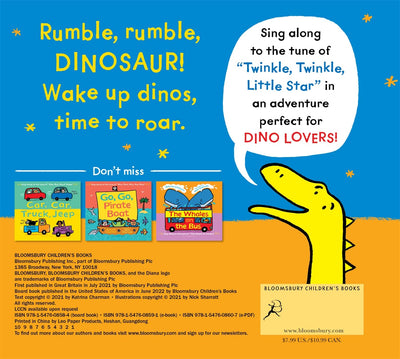 Rumble, Rumble, Dinosaur
Rumble, rumble, dinosaur!
Wake up dinos, time to roar.

Follow along with a whole host of different dinosaurs as they go through one exciting dino day! Join the friendly stegosaurus, the gigantic diplodocus, the fearsome T. Rex, and others as they roar their way from morning to bedtime!

This text is set to the tune of Twinkle, Twinkle, Little Star, making it perfect for storytime and reading aloud. With bright colors, playful rhymes, and plenty of dinosaurs, this adventure provides endless fun for dino fans both big and small. Little ones will love singing along to the tune of a favorite nursery rhyme!
For up to age 3.
Read More
Brand
Macmillan Publishers