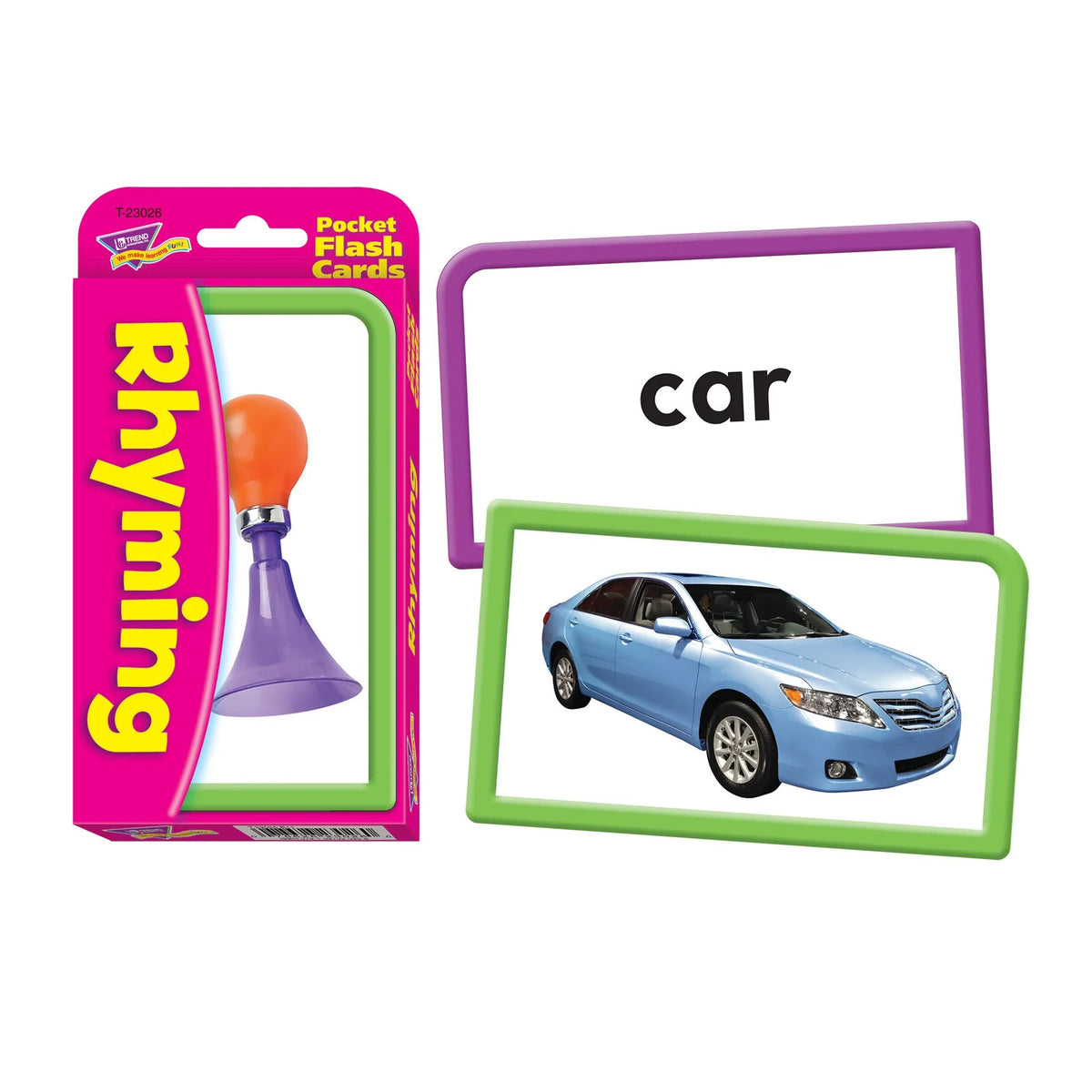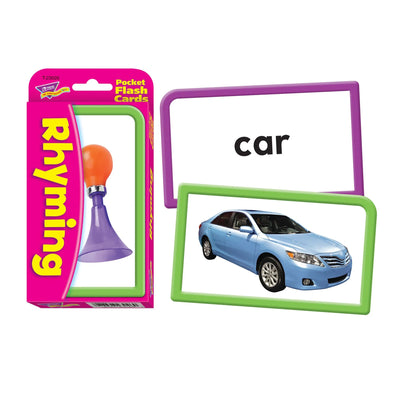 Learning Materials
Rhyming Pocket Flash Cards
It's rhyme time! Inspire active learning and increase confidence with Rhyming Pocket Flash Cards. This versatile, educational flash card set makes it easy to focus on vocabulary words and learn 27 rhyming word pairs at any pace.

Get young learners excited to learn about rhyming words and practice reading with pictured flash cards. They're great for independent, partnered, or small-group review. This set includes many activity ideas to make learning extra-fun at home, in schools and day care centers, and in bilingual classrooms too.

The compact package is great for bringing learning on the go. Take pictured study cards along for time in waiting rooms, restaurants, and during travel to keep kids busy and entertained.
Ages 5 & up
Durable no-see-through cards
Quick-sorting, rounded corners
Photos for real-life learning
Cards are 3⅛ inches x 5¼ inches
56 two-sided cards
Solo or group play
Made in USA
Read More
Brand
Trend Enterprises, Inc.
New!

Out of Stock