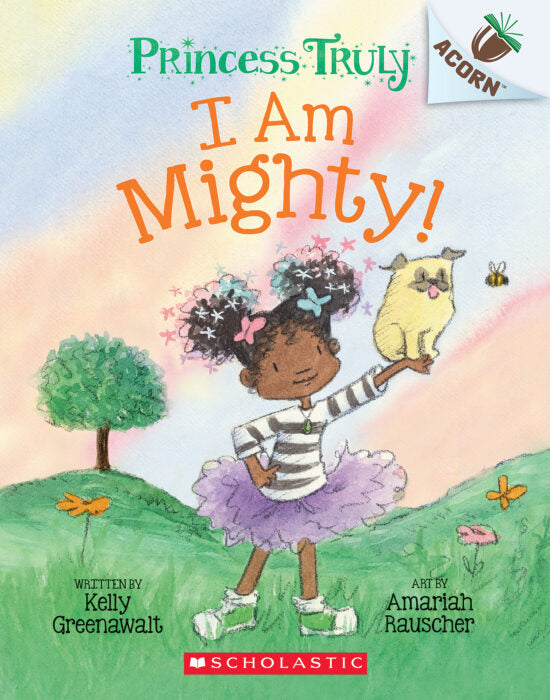 Early Reader
Princess Truly #6: I Am Mighty
Pick a book. Grow a Reader!
This series is part of Scholastic's early reader line, Acorn, aimed at children who are learning to read. With easy-to-read text, a short-story format, plenty of humor, and full-color artwork on every page, these books will boost reading confidence and fluency. Acorn books plant a love of reading and help readers grow!
Princess Truly is MIGHTY! She can jump, she can twirl; her arms are strong and her legs are powerful. When her dog Sir Noodles gets stuck in a tire swing, Princess Truly uses her strength and her magical curls to free her chunky pug. And when Princess Truly and her little brother, Ty, visit the carnival, she uses her strength and determination to win a prize at one of the games. These funny and empowering short stories promote believing in yourself, building confidence, and having a positive self-image, and foster imagination and curiosity. With full-color artwork and easy-to-read rhyming text throughout, this series is perfect for new readers!
Read More