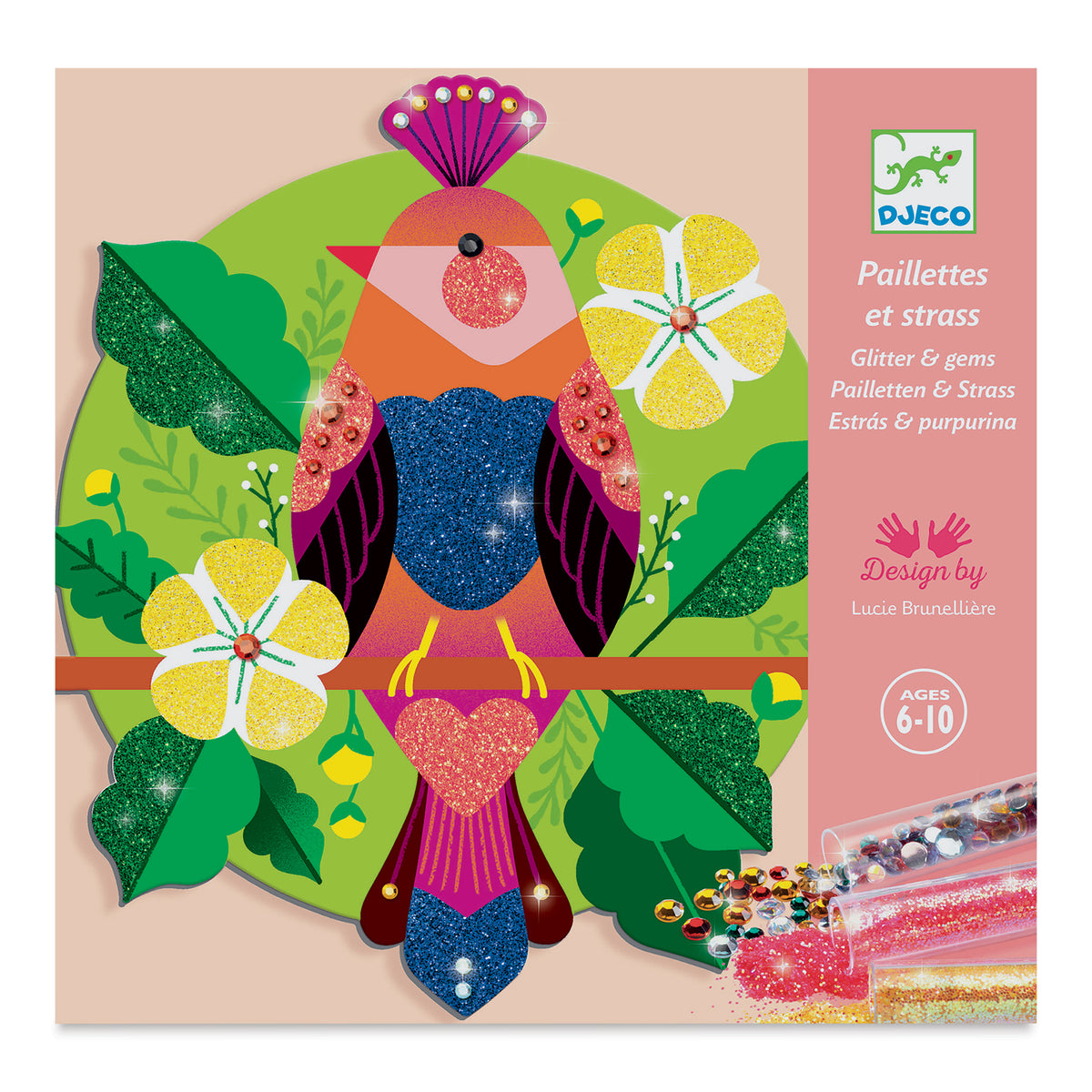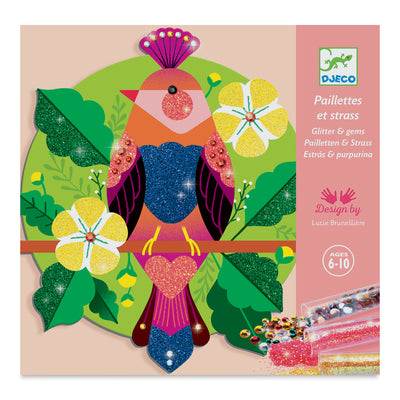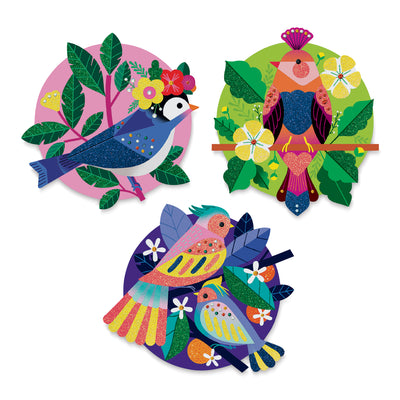 Crafts & Stationery
Paradisio Glitter Boards
4 shaped designs in the form of medallions to be illuminated with sequins and small rhinestones.
Place the design in the box, expose the pre-glued areas, then place the rhinestones and sprinkle the glitter powder following the colour code indicated in the booklet.
To display the finished work of art, simply hang the card using the small hooks provided for this purpose on the back of the boards. What pride to admire the colourful plumage!
Read More