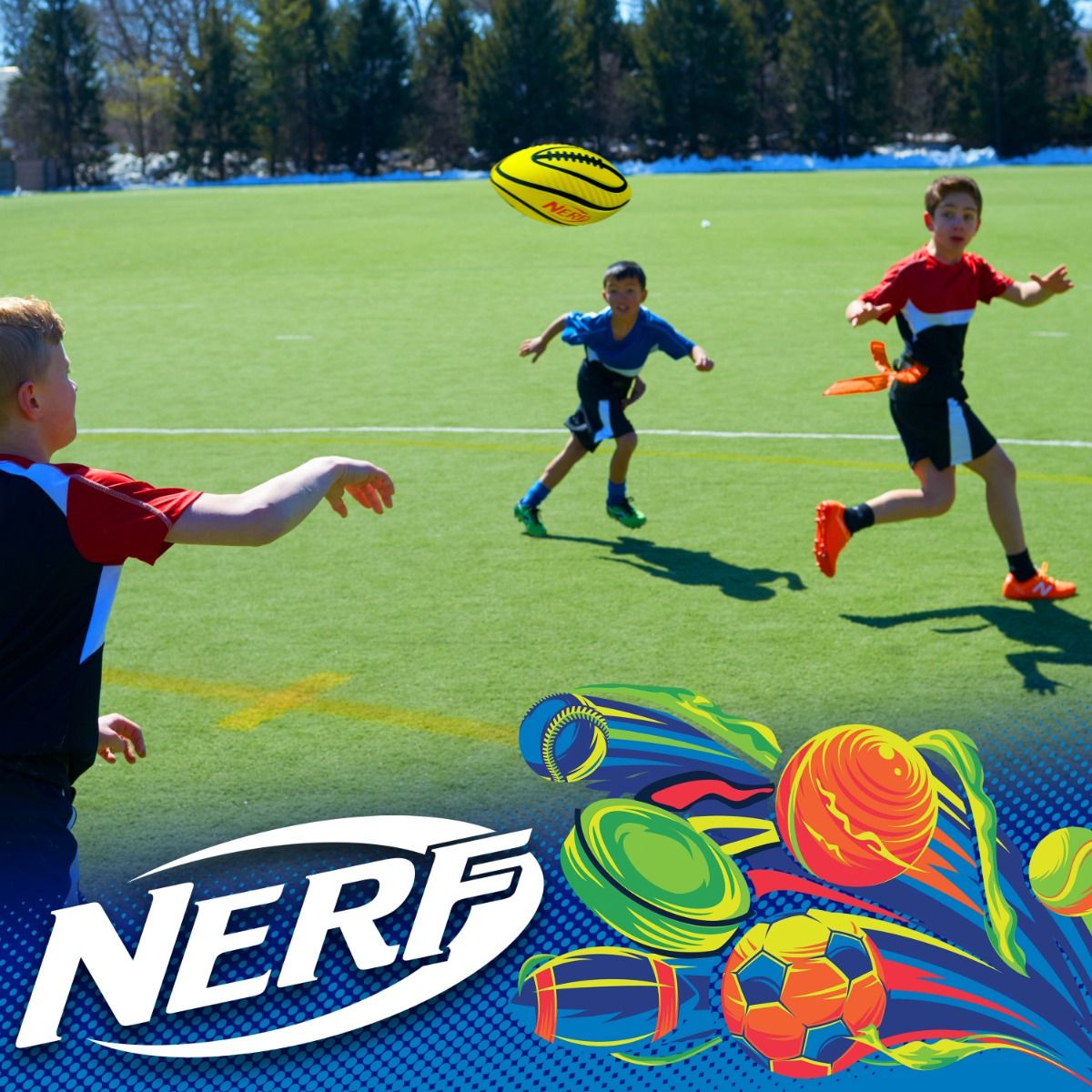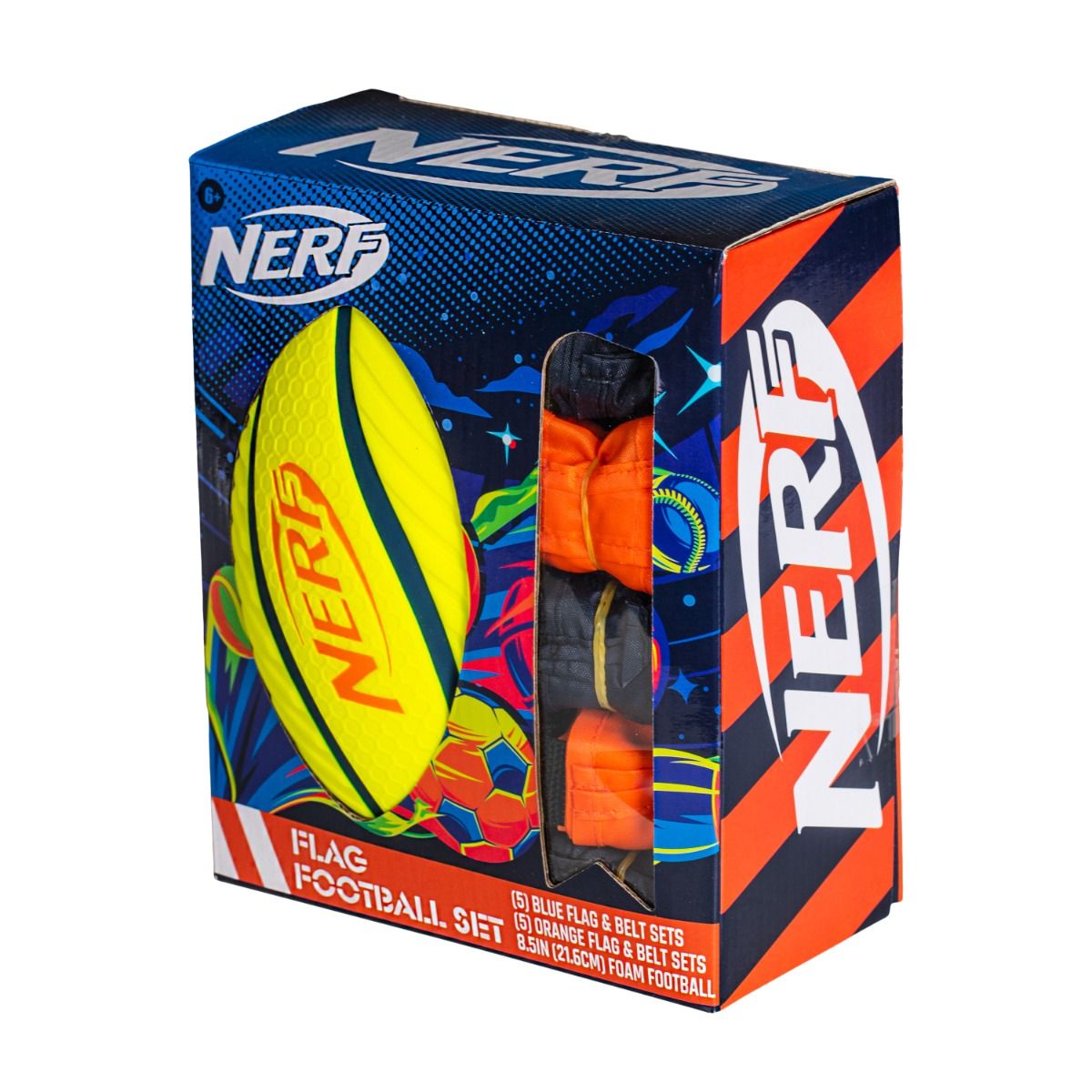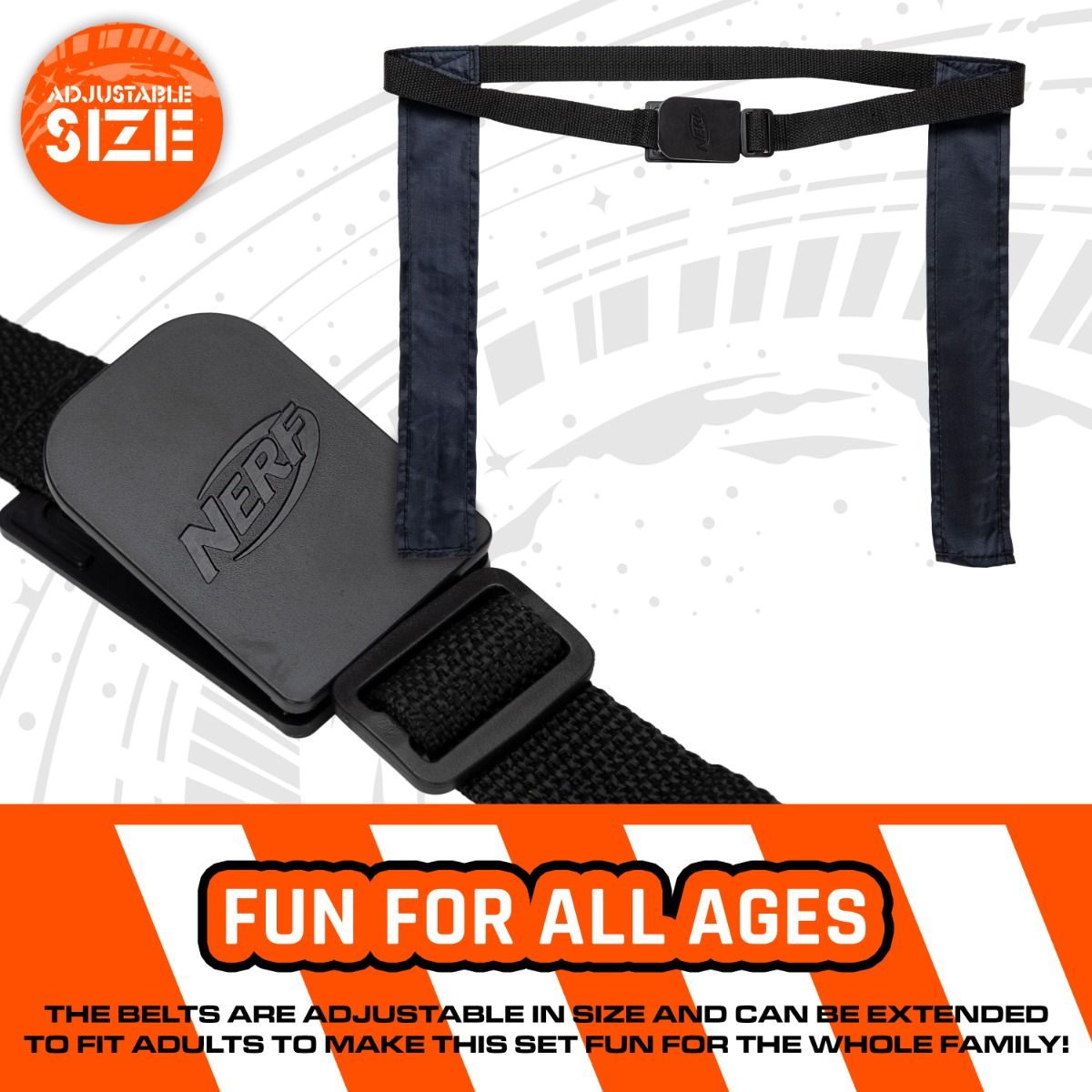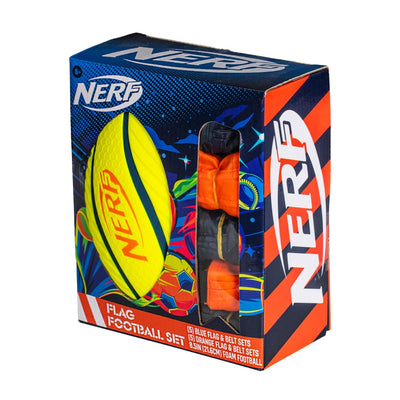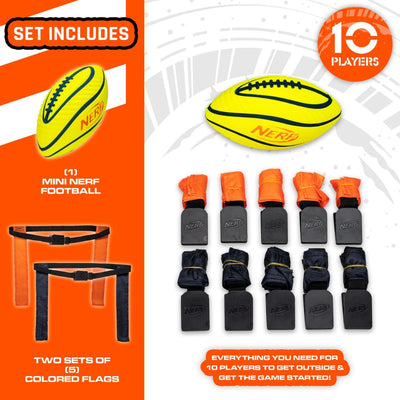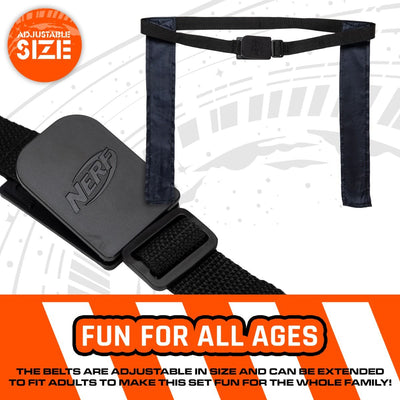 Sports
Nerf 10 Player Flag Football Set
Become an all-star flag football player with the NERF 5 v 5 Youth Flag Football Belts + Football Set!
This flag football set is the perfect all-in-one kit to help kids learn the game and have a ton of fun at the same time! With 5 orange flags and 5 blue flags, this 10 player set lets you easily divide into teams and start playing.
The included NERF youth 8.5" foam football has a unique textured surface to give you the ultimate grip that is made for any skill level. The tear-away belts are also adjustable size so kids of all ages and sizes can get in on the game.
Turn your backyard into a football field, and get the flag football fun started today!
For ages 6 and up.
Read More