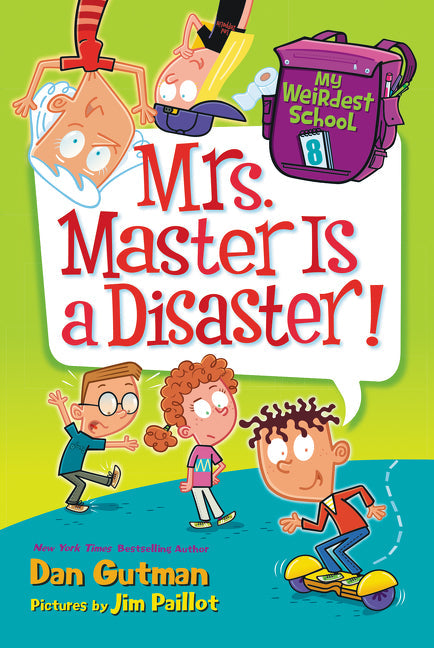 Early Reader
My Weirdest School #8: Mrs. Master Is a Disaster!
In this eighth book in the new My Weirdest School series, it's Grandparents Day at Ella Mentry School! Alexia's grandmother Mrs. Master makes weird inventions for a living, but A.J. and the gang come up with the weirdest invention of all. And they're going to make a bazillion dollars from it! Will they succeed? Or will their great big idea be flushed down the drain?
Perfect for reluctant readers and word lovers alike, Dan Gutman's hugely popular My Weird School chapter book series has something for everyone. Don't miss the hilarious adventures of A.J. and the gang!
Read More
New!

Out of Stock

Richard Scarry's Sounds of Busytown