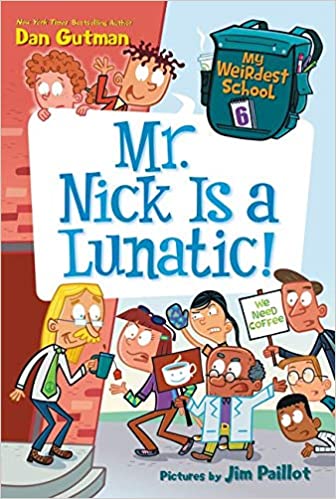 Chapter Books
My Weirdest School #6: Mr. Nick Is a Lunatic!
In this sixth book in the laugh-out-loud My Weirdest School series, the teachers of Ella Mentry School are on strike! A.J. and the gang are getting a new principal, Mr. Nick, and he doesn't believe in rules. Mr. Nick says the students don't even have to learn if they don't want to! What could possibly go wrong?
Perfect for reluctant readers and word lovers alike, Dan Gutman's hugely popular My Weird School series has something for everyone. Don't miss the hilarious adventures of A.J. and the gang!
Read More
New!

Out of Stock

Richard Scarry's Sounds of Busytown