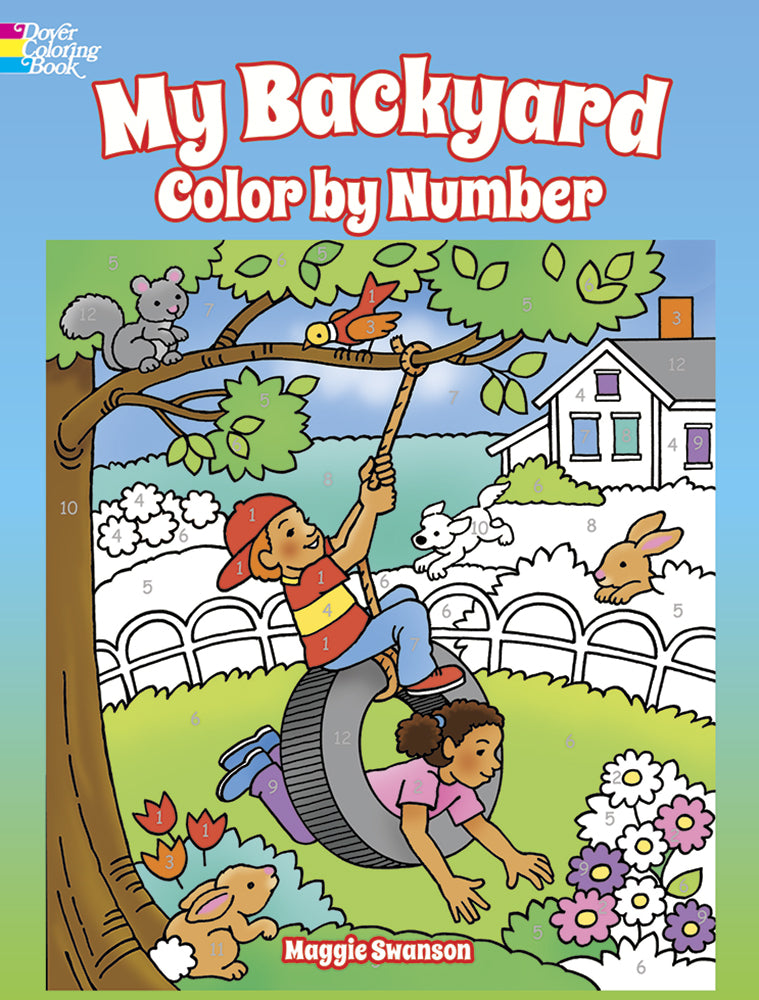 Coloring
My Backyard Color by Number
There's no place like home for coloring fun! 
Kids can step outside with these 30 color-by-number scenes that recapture the simple pleasures of playing in the backyard. Lively illustrations depict children on a swing, a cat prowling along a fence, birds enjoying a birdbath, and plenty of trees, flowers, and butterflies. Each picture includes a numbered color guide.
Great fun for home or school, this activity book will provide hours of amusement for children ages 4 to 7.
Read More
New!

Out of Stock

Hanukkah Party Sticker Activity Book