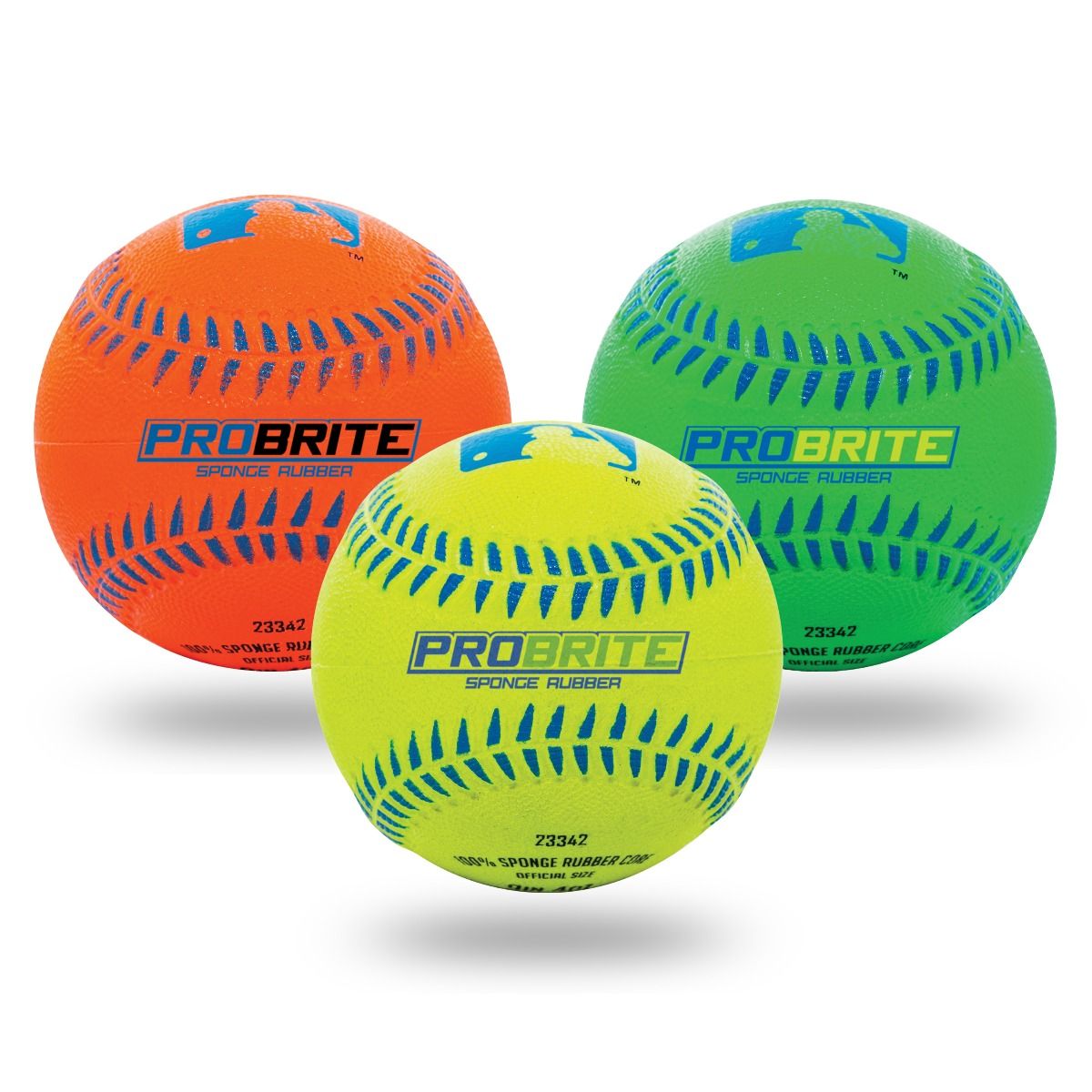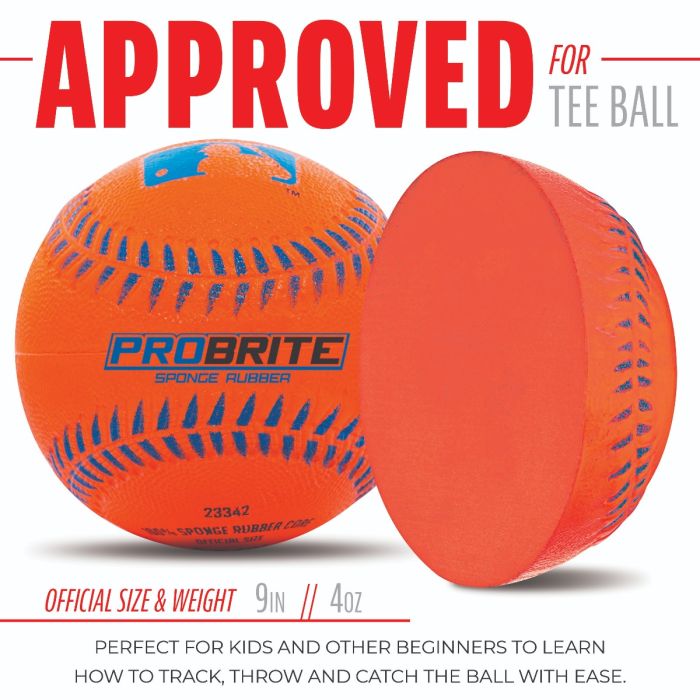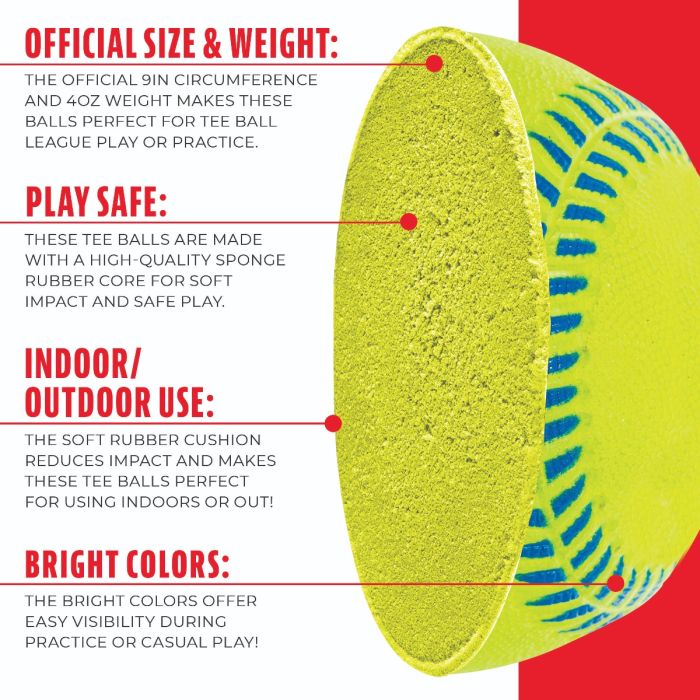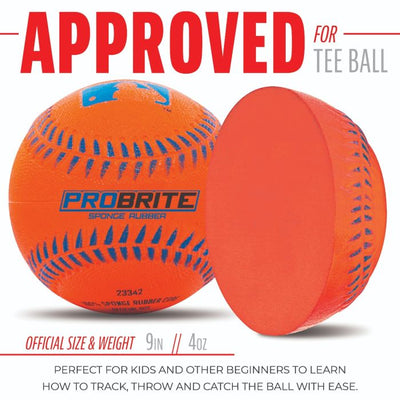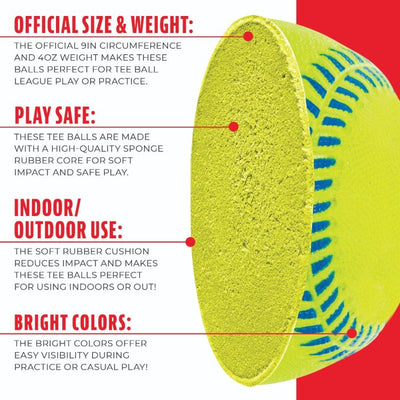 Sports
MLB Rubber Teeballs
Franklin's official 9" size & 4oz weight MLB Probrite Neon Rubber Teeballs can be used for a variety of activities, from practice to a casual game of catch in the backyard. With bright, eye-catching optic color combinations, these 100% sponge rubber balls are perfect for training hand-eye coordination and will get you ready for the next level!
GREAT FOR TEEBALL : These Pro Brite Tee balls are perfect for any young teeball player to practice their catching and throwing skills!
SPONGE RUBBER CORE TECHNOLOGY : Our solid sponge rubber core provides the lightest official ball possible, perfect for tee ball practice and training
PERFECT FOR PRACTICE : These balls are great for practicing indoors and out! The solid construction ensures that balls will fly straight and true
PLAY SAFE : Our solid sponge rubber makes throwing and catching safe for young players
Each sold separately. 
Call store for color availability. 
Read More