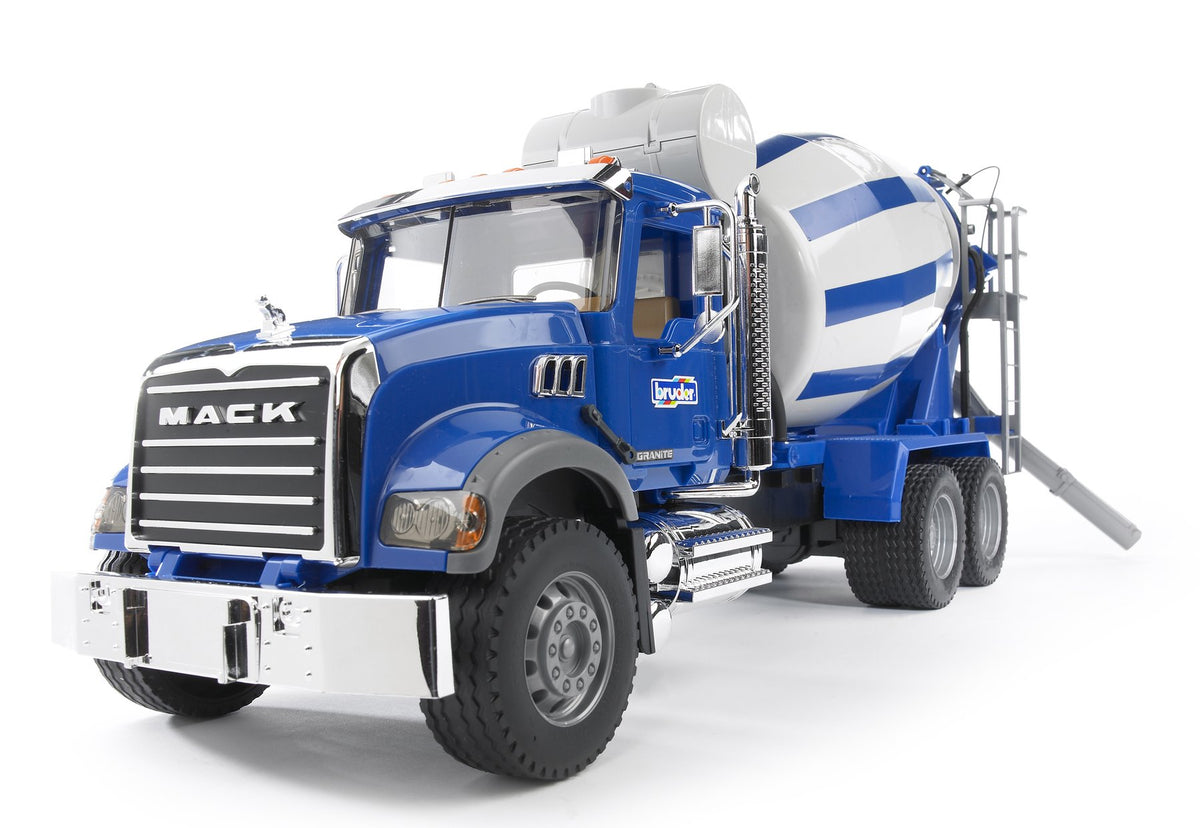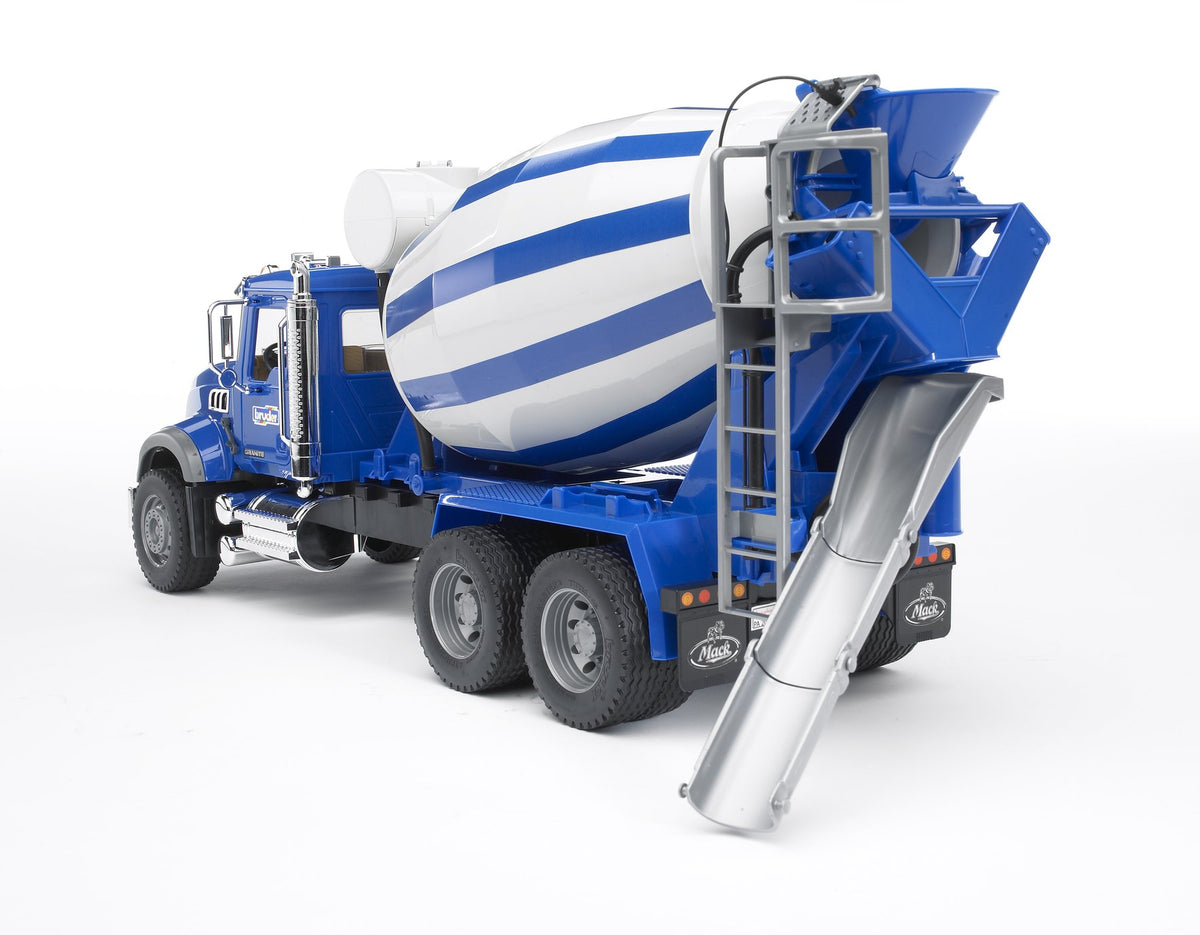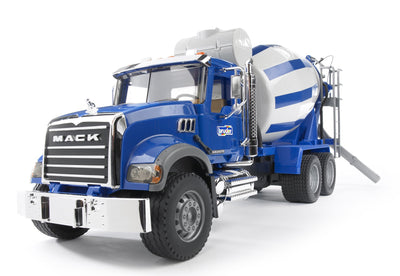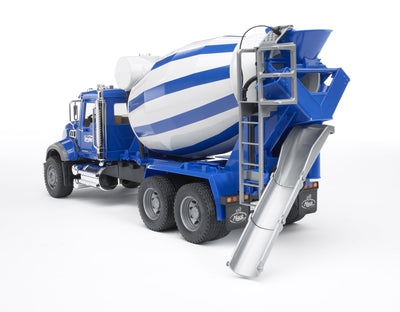 MACK Granite Cement Mixer
The MACK Granite Trucks are a feast for the eyes of every truck fan. The "incredibly" realistic driver's cabin features doors that can be opened, folding side-view mirrors, a tilting engine hood that provides a full view of the engine block, and the many add-on accessories which give these trucks their chrome look. The mixing barrel is operated by a fold-out crank handle (hidden in the water tank). It is also equipped with 2 slip-on chute extensions that attach to the sides of the truck and can be slipped over the rear concrete chute.
Dimensions: 26.2 x 7.3 x 10.8 inch. 
For ages 4 and up.
*Note: Due to size, we may not be able to ship this item. Please call the store for a shipping quote.*
Read More