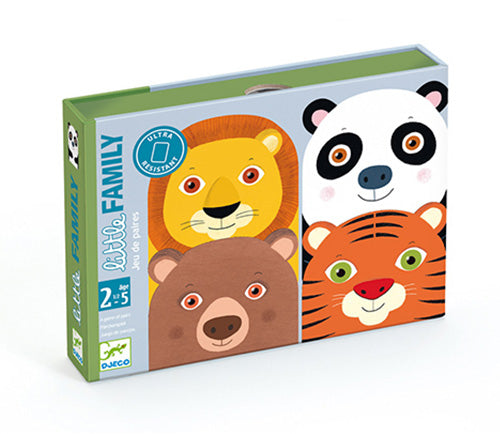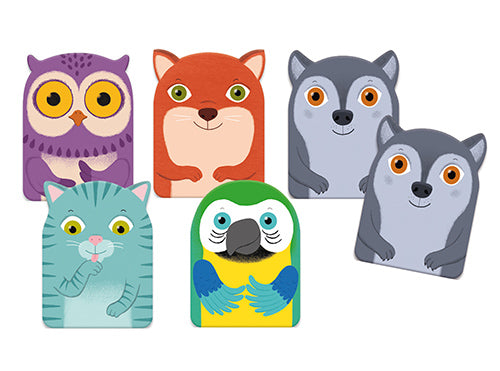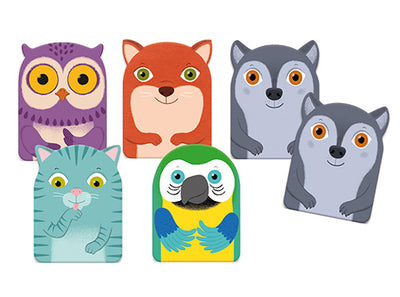 Preschool
Little Games, Little Family
A wildly adorable game where players take turns to try and match their animals to the same animal. 
A game of pairs lasting about 10 minutes.
The animals are looking for their friends – can you help find them?

The "animal" cards are shuffled, and each player is dealt 4 cards. They place these cards in front of them so that everyone else can see them. The rest of the cards make up the draw deck. When it is their turn, each player draws a card and puts it in front of them. Then they look at all the cards on the table (their cards first, then the other players' cards) and try to make a pair: either by using their own cards, or one of their own cards and one from another player. The game ends when all the pairs have been found, and the player who found the most wins.
For ages 2-1/2 and up. 
Read More