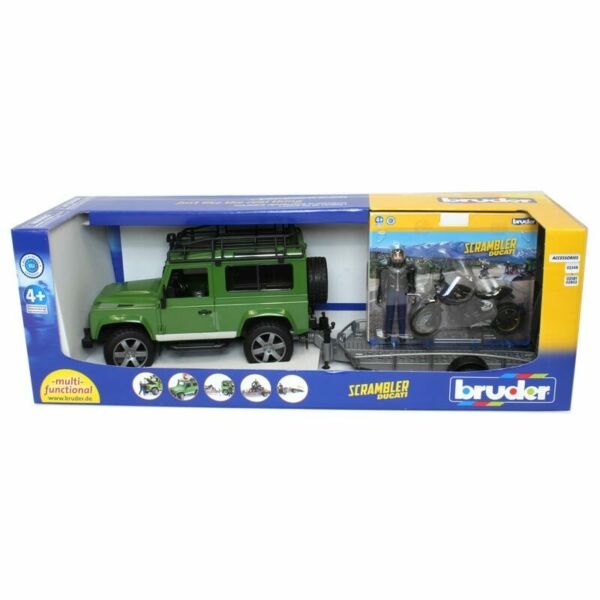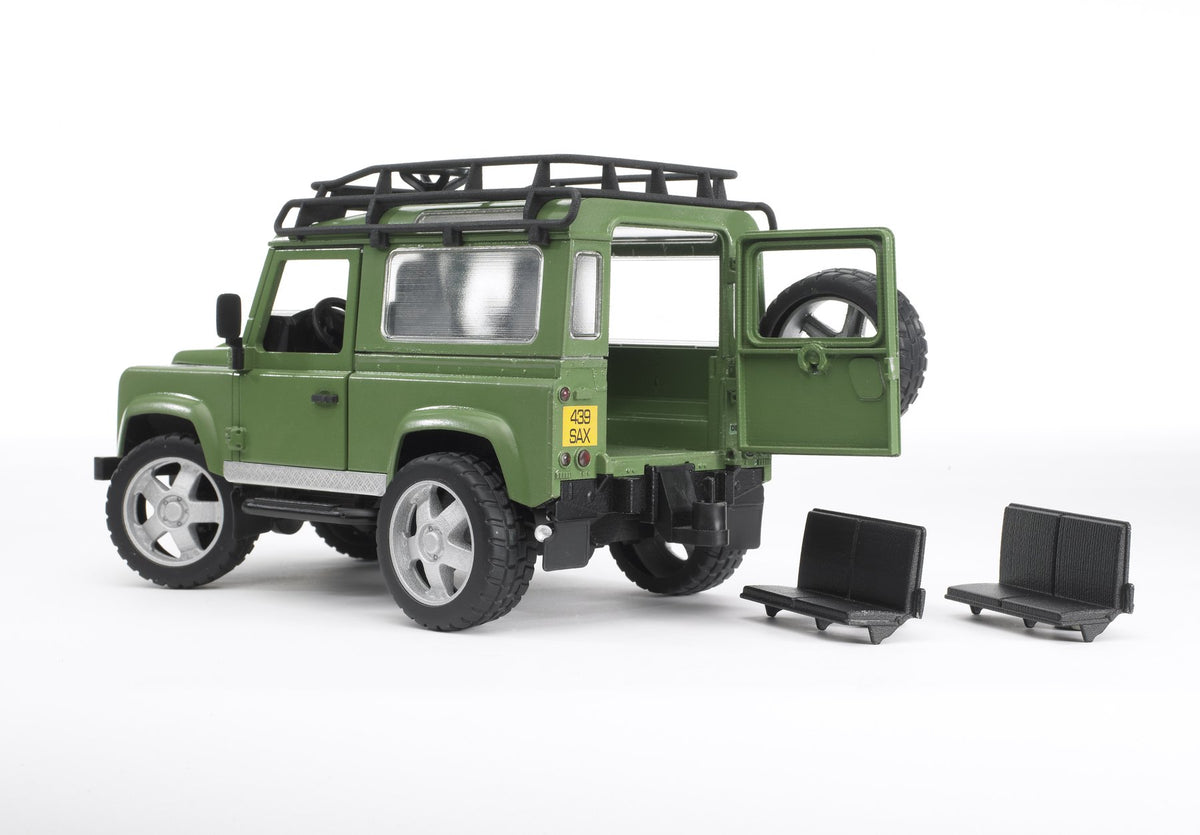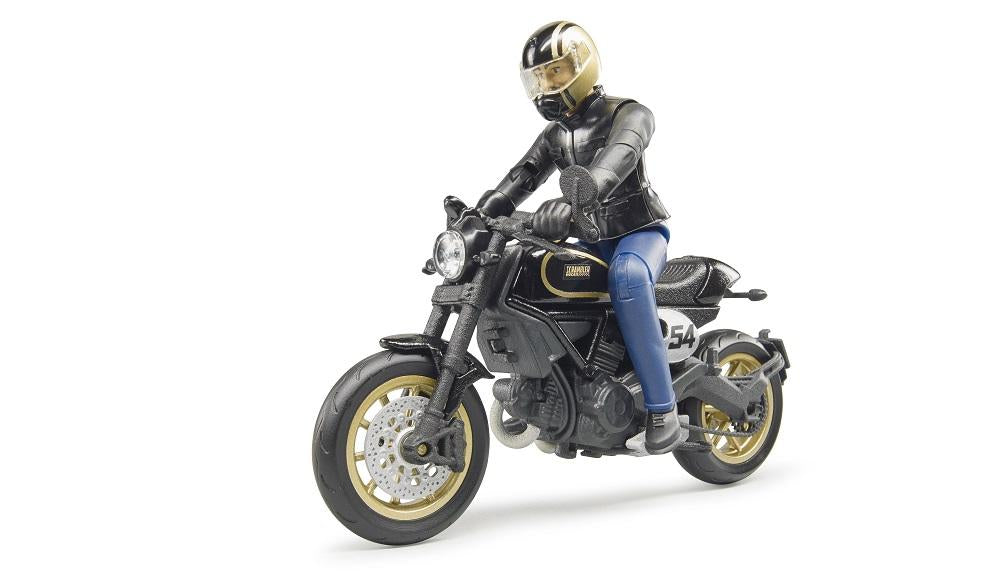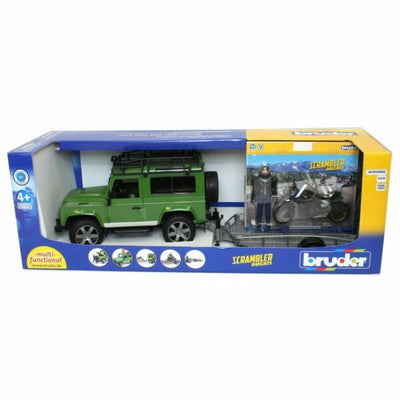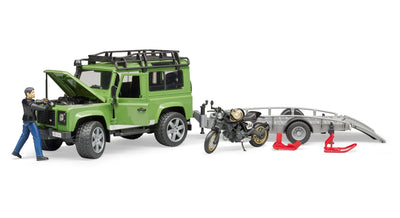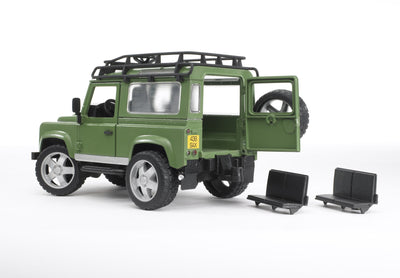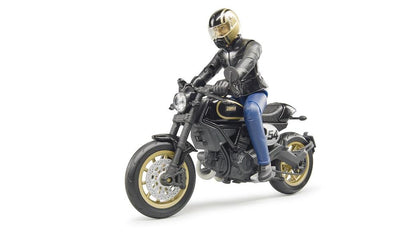 Land Rover Station Wagon w/Trailer & Ducati
The Ducati Scrambler Cafe Racer embodies one of the most influential movements in motorcycling history originating in the 1960s, thus bringing back this rebel zeitgeist into the focus by integrating contemporary elements. The motorcycle features design elements, such as golden wheels, the exhaust or the mirrors on the end of the handlebars with great attention to detail. Use the modern trailer design to transport the motorcycle. It features a fold-down ramp and outriggers at the front as well as rear.
Dimensions
Land Rover Defender Station Wagon: 21.9 x 5.9 x 6 inch. 

Single Axle Trailer: 5.7 x 2.6 x 3.3 inch.  
For ages 4 and up.
*Note: Due to size, we may not be able to ship this item. Please call the store for a shipping quote.*
Read More