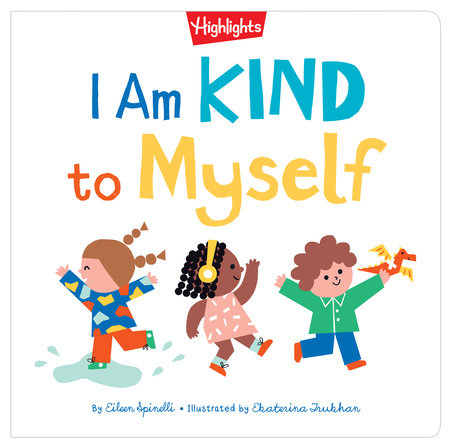 Picture Books
I Am Kind to Myself
With vibrant illustrations and age-appropriate language, this 26-page book offers preschoolers and kindergartners effective affirmations for difficult-to-manage-emotions so they can practice building positivity, self-care and self-confidence. I Am Kind to Myself offers a thoughtful and fun read-aloud experience that young children will love.

There is no better time than preschool and kindergarten for children to learn how to be kind to themselves in challenging moments. I Am Kind to Myself is a great tool to spark conversations at home or in the classroom. Showcasing a diverse cast of children, this storybook is designed to encourage empathy and respect for children's feelings while also teaching them how to react to difficult situations and express their emotions in a constructive way.

Featuring durable cardstock pages and approachable, kid-friendly language, Highlights kindness books are crafted by childhood experts to promote strong social and emotional skills and build positive associations with reading. 
For ages 2 to 5.
Read More
Brand
Penguin Random House
New!

Out of Stock

Richard Scarry's Sounds of Busytown