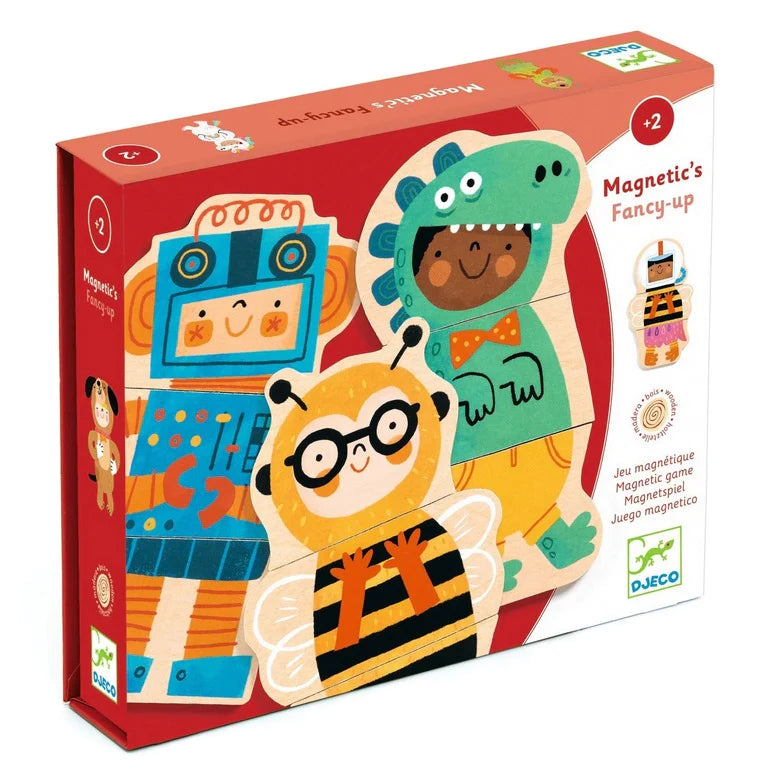 Magnetic
Fancy-up Wooden Magnets
Magnet play meets dress up and matching activity with Fancy-Up Wooden Magnets from Djeco! A set of 24 wooden magnets have costumes for the characters. Kids match the character with the fancy-dress costume or for even more fun, children will love to make up silly characters with different dress-up choices! Help the dog find its body, tail and legs; help find the unicorn's rainbow tail! 
Details:
Charming illustrations that little ones will love.

Play and make up stories.

Create 8 children in fancy dress, each with 3 pieces.

Match body parts: head, body and legs.

The box makes for easy storage.
Read More
New!

Out of Stock

Richard Scarry's Sounds of Busytown

New!

Out of Stock