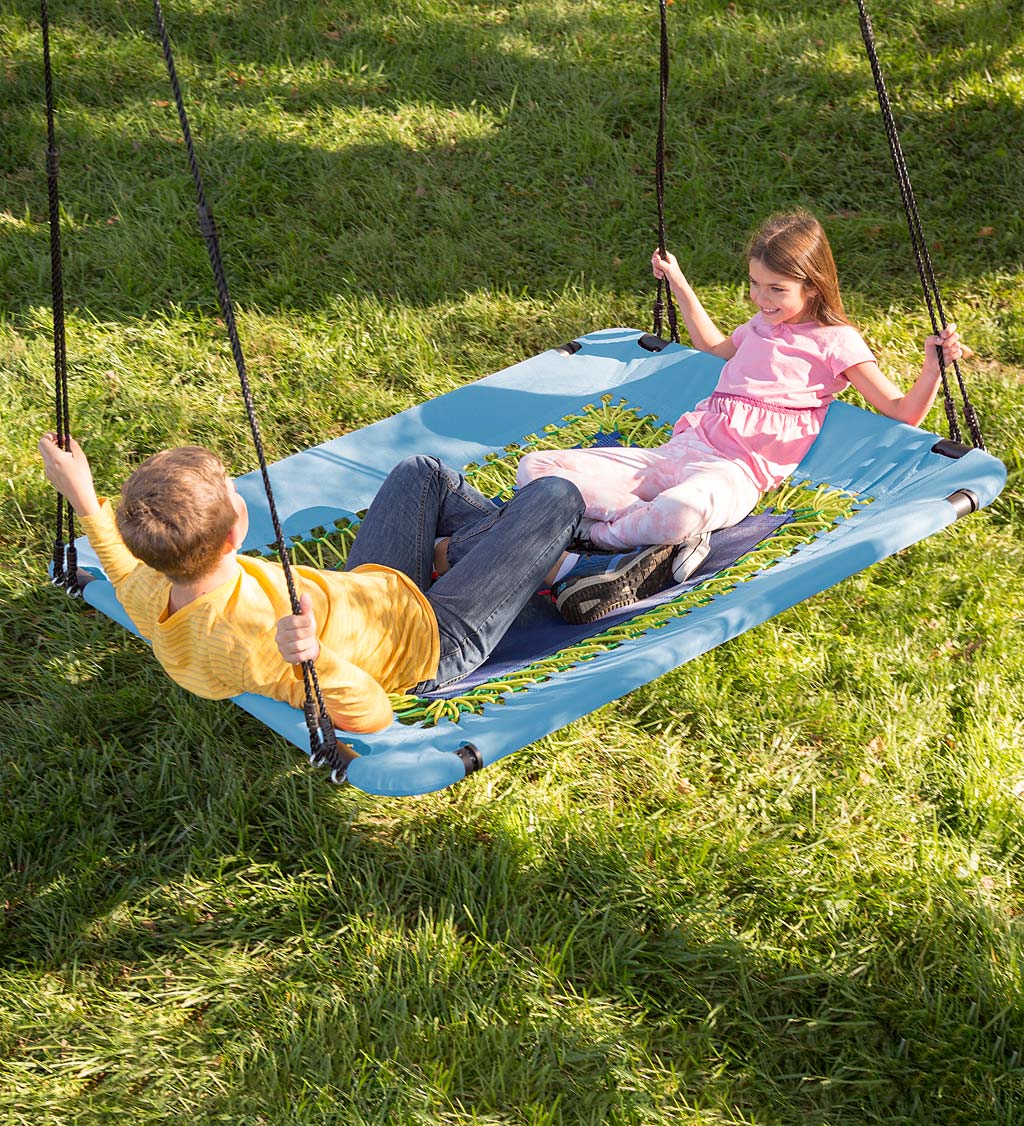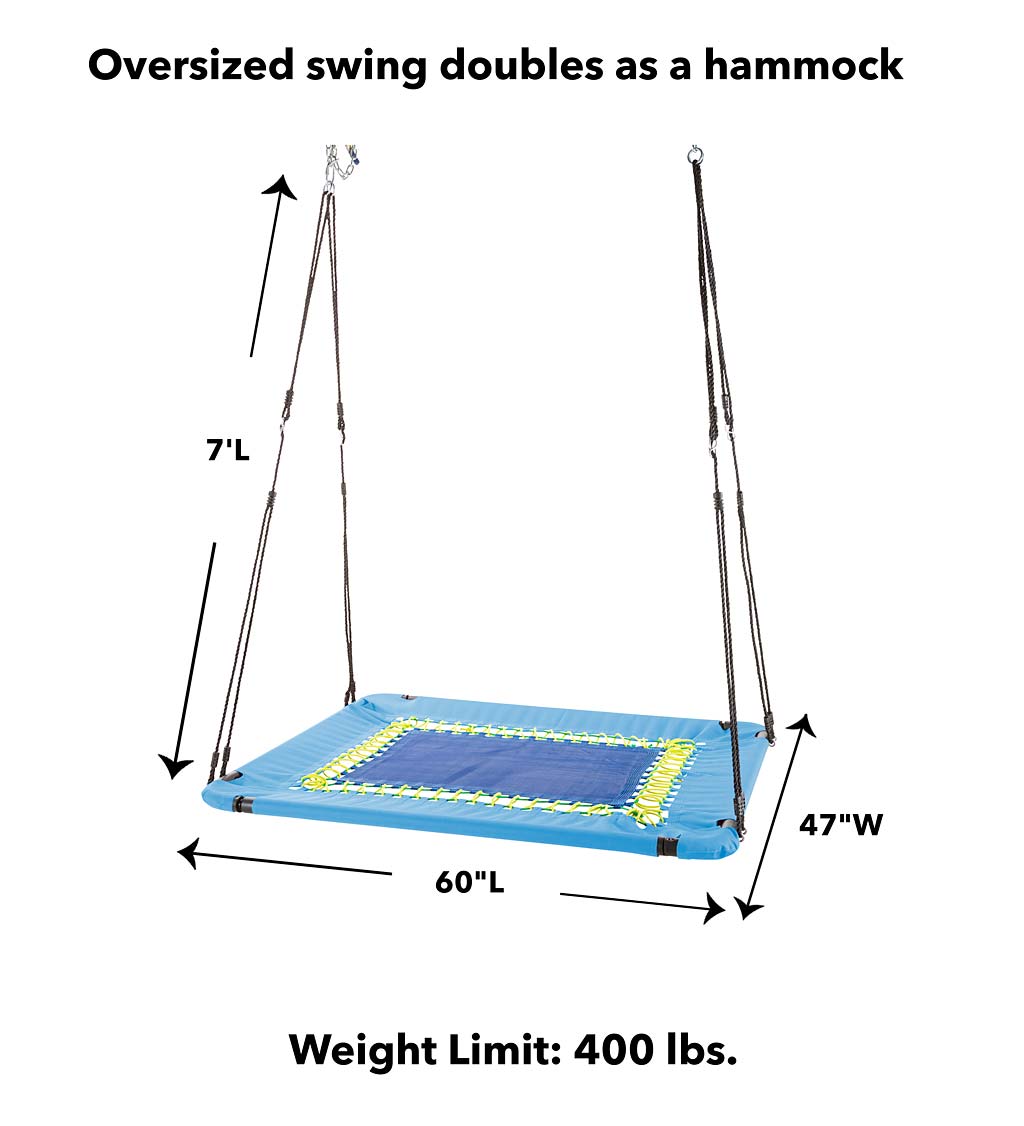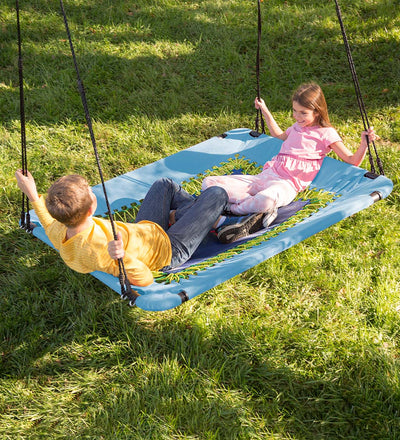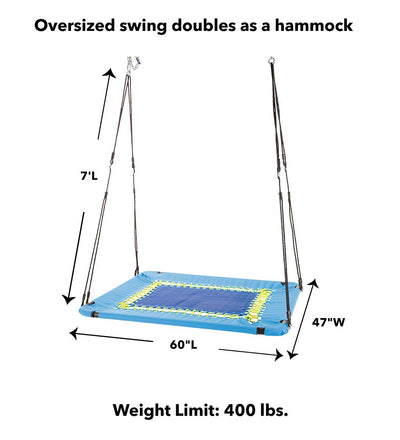 Bungee Hammock Swing
The ultimate summertime relaxer (a hammock) combines with the unique design of our customer favorite bungee swing to create the 60-Inch 2-in-1 Bungee Hammock Swing! Made from comfy, UV-resistant poly-oxford and poly-coated mesh, it's the perfect place to swing and sway, or just lie back and dream! The swinging mat is large enough to accommodate several kids and even adults, and is made of breathable, comfortable materials that allow water to drain away. The surrounding bungee ropes ensure a comfortable ride. Powder-coated steel frame with a four-point attachment is easy to assemble. Hang it on a hammock stand or between two trees for use as a hammock, or from a tree for use as a swing. Braided hanging ropes (7'L) with stainless steel rings will hold up to 400 lbs.
Adult assembly and supervision required. Hanging ropes included. Hanging hardware not included (when selecting hanging hardware, use only stainless steel parts). 
Age 5+
This item is not available to be shipped
Read More